Brands and products offsetting their carbon footprint
Almost everything we do has an impact on the planet. From how we live and work, to the everyday products we consume. It all produces carbon emissions. That, when added up, are changing the Earth's climate—increasing temperatures, melting polar ice caps, creating droughts, and stoking fires.
Together, companies and consumers can help shrink our growing carbon footprint and halt the impact of climate change. By measuring, offsetting, and reducing carbon emissions, Climate Neutral brands set a heroic example for the rest of the world to follow. While empowering conscious consumers to make better choices.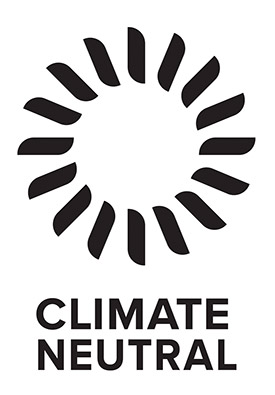 All

Body / Skin Care

Body / Suds

Body / Wellness

Cause / Environment

Gear / Health & Fitness

Gear / On the Go

Gear / Outdoor

Home / Bath

Home / Bed & Decor

Home / Kitchen

Style / Accessories

Style / Shoes & Socks

Style / Watches & Jewelry

Taste / Coffee & Tea

Taste / Hydrate

Taste / Snacks

Taste / Something Stronger

Tech / Audio & Gadgets

Tech / Phones & Cases

Travel / Lodging & Resorts

Travel / Packs & Luggage