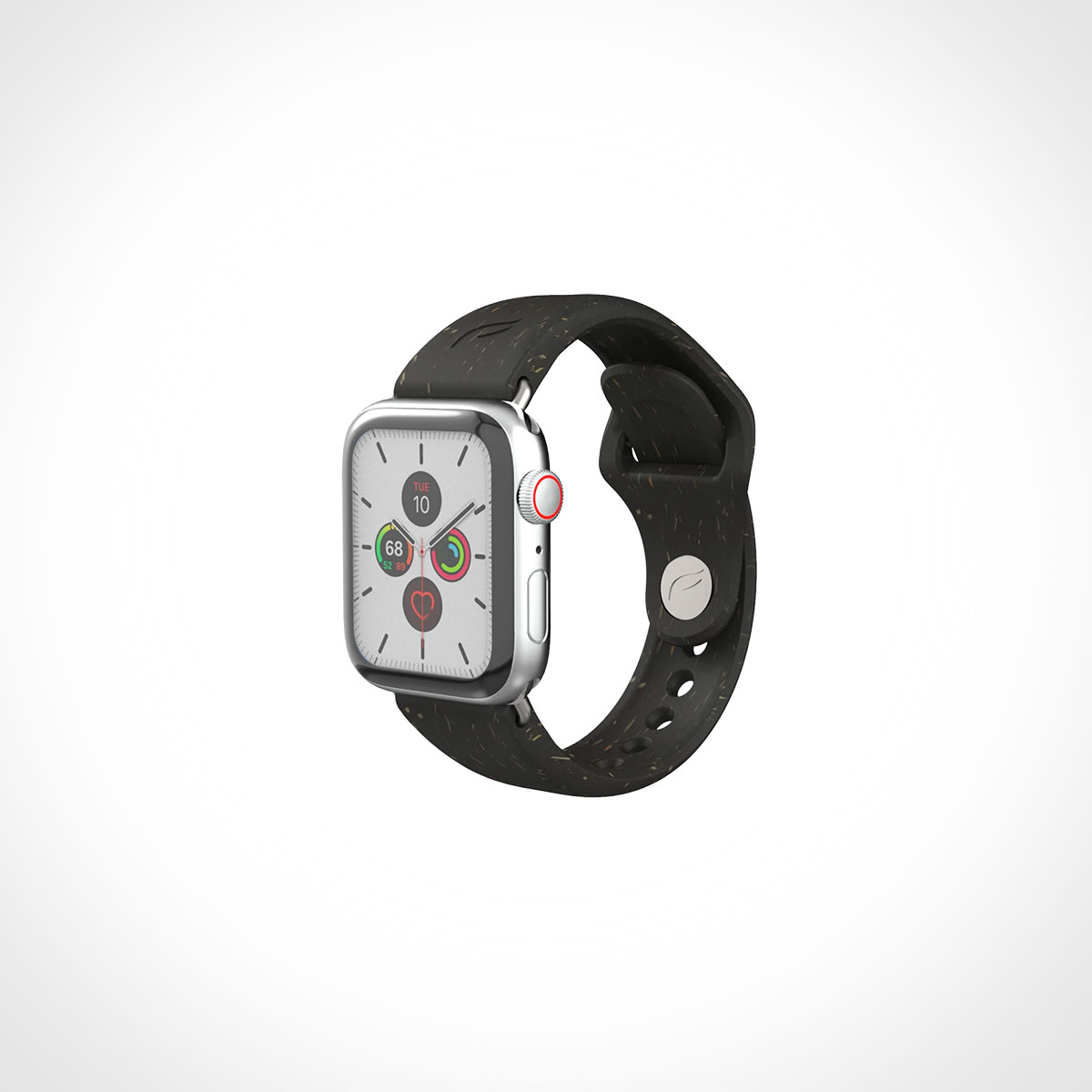 100% compostable and helps protect our oceans
Pela, makers of popular biodegradable iPhone cases, has done it again with their Vine Eco-Friendly Watch Band for Apple Watch. Touted as the world's first 100% compostable watch band, Pela Vine is flexible and functional with a clean look and comfortable feel. Compatible with Apple Watch Series 1/2/3/4/5. And for every band sold, Pela donates to ocean cleanup and preservation efforts.
Made from durable, high-performing Flaxstic—a combination of flax straw 'waste', plant-based biopolymers, and recycled materials—which holds up to everyday use. But when the watch band does reach the end of its useful life, rest easy knowing you are protecting the planet by choosing a more eco-friendly product. Wear your values on your wrist, and help Pela take on our planet's plastic waste problem.
And as a certified B Corporation and proud member of 1% for the Planet, Pela donates a percentage of every sale to help save our oceans. Through better products and better choices, we can create a waste free future.
We independently select these products—if you buy from one of our links, we may earn a commission.