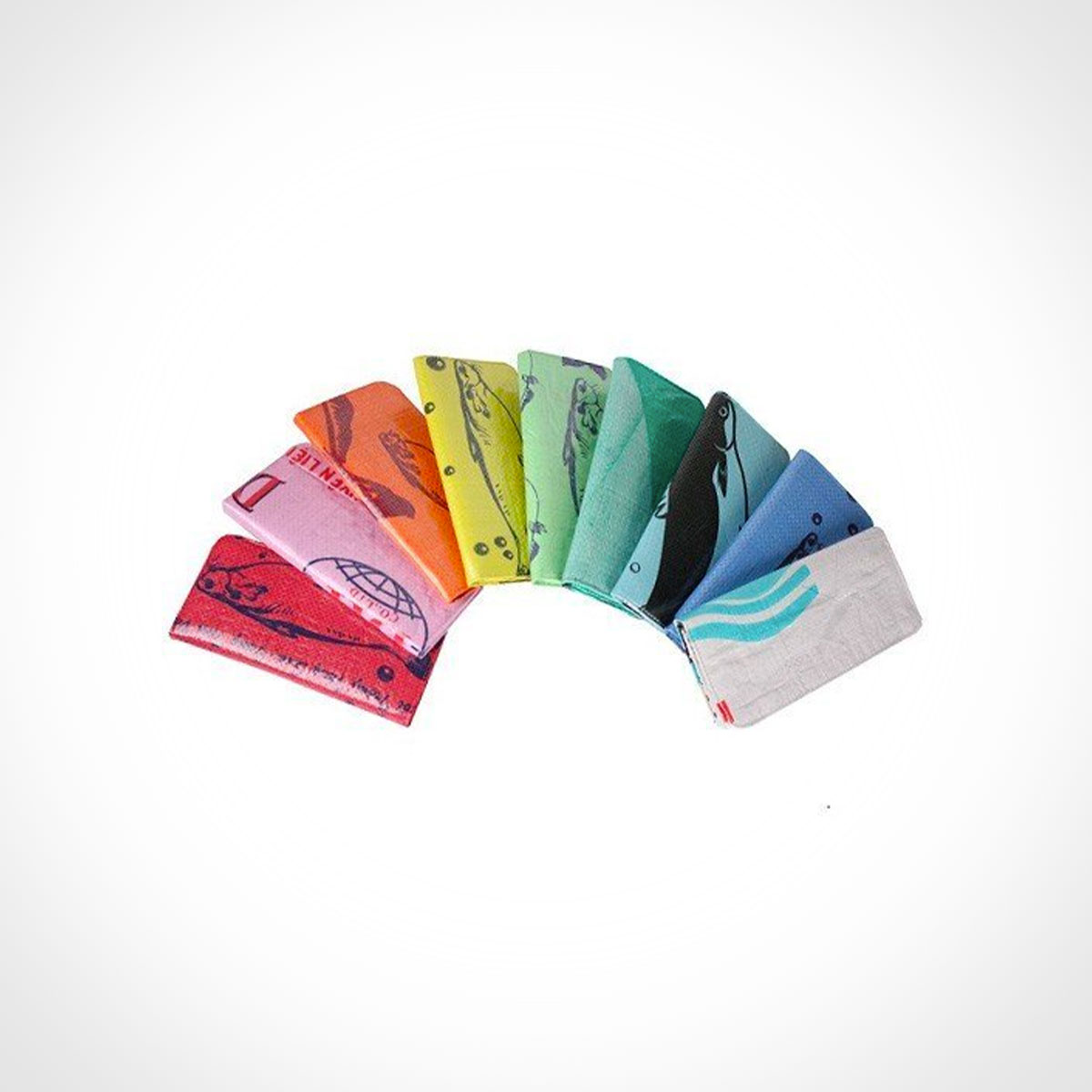 Each eco-wallet helps fight against human trafficking
The Malia Recycled Feed Bag Long Wallet is a more eco way to carry your cash and cards. Made from recycled feed bags, this vegan wallet is a great alternative to leather. Each wallet includes a pocket for bills, 2 ID covers, multiple card pockets, and a snap closure. And the bold colors and prints, derived from the sustainably repurposed feed bags, creates a stylish conversation piece. Plus every wallet purchased helps in the fight against human trafficking.
Malia Designs was formed to increase economic opportunity for women in Cambodia. And to support organizations that fight human trafficking in Southeast Asia. Their fair trade, recycled handbags and accessories are sustainably made by cooperatives that employ and empower at-risk communities. Through such partnerships Malia Designs is able to connect, small independent artisans to Western markets, expanding their access to sustainable income and provide safe, dignified working conditions.
Recent in Style / Bags & Wallets
We independently select these products—if you buy from one of our links, we may earn a commission.