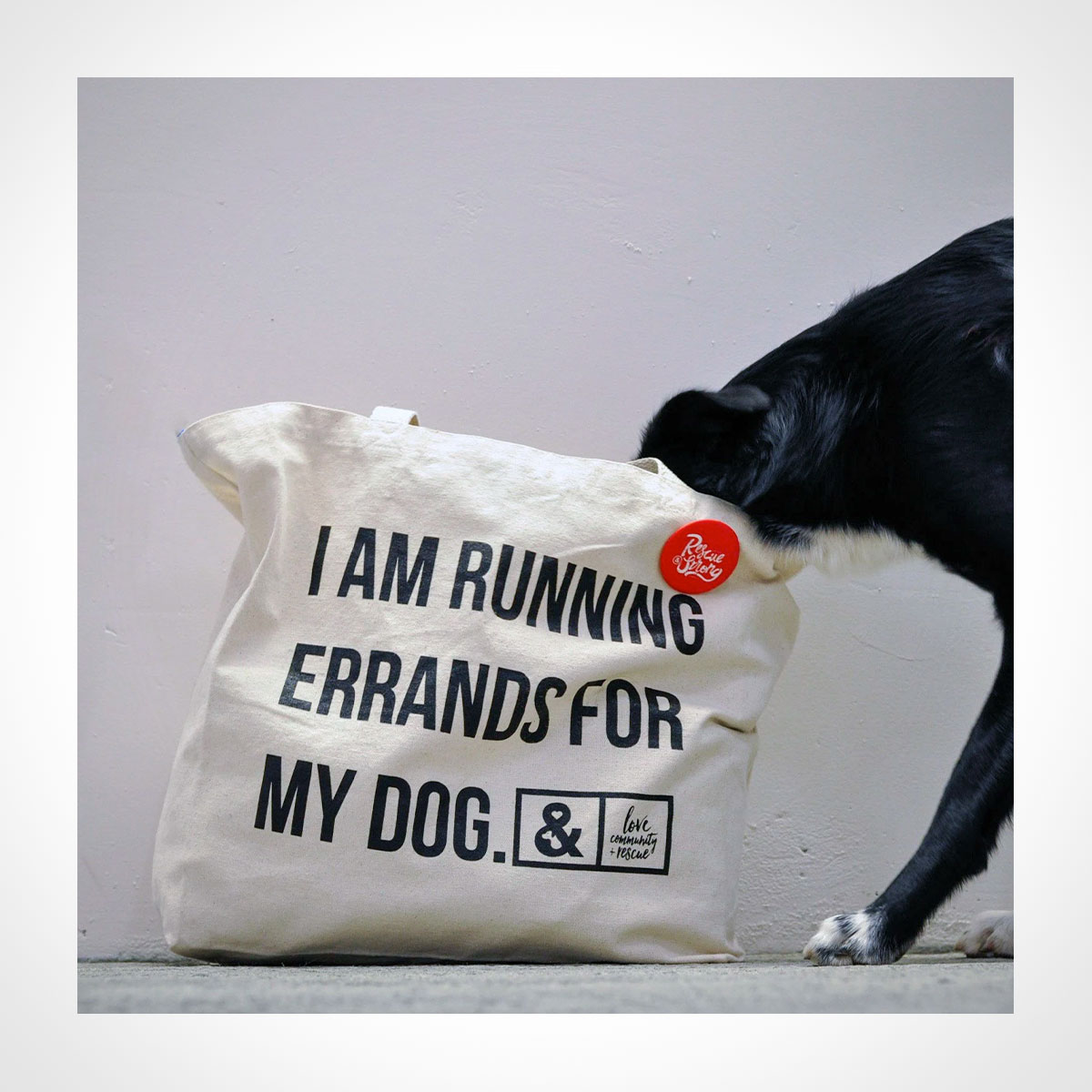 50% of profits go to support rescues and pups in need
Rescue Strong I'm Running Errands For My Dog Tote is a great way to show your love for dogs and the environment. This reusable tote knows what it's like to be busy…in service of your dog. And can handle all the chew toys, balls, bags of food and treats you can throw at it. While helping cut down one single-use waste. Each 12oz canvas bag has a strong gusseted bottom, to handle the rigors of your dog-centric daily routine. And every purchase gives back to rescues.
Rescue Strong was started as a way to give back to dog rescue organizations. At least 50% of all proceeds from the sale of their humorous, heartwarming, dog-inspired apparel and accessories are given back to rescues efforts. Funding projects that directly help rescue animals, as well as supporting others who are trying to give back and raise awareness. Support Rescue Strong's heroic efforts with a reusable tote that's sure to make other dog lovers smile and bring hope to a rescue pup in need.
Recent in Gear / On The Go
We independently select these products—if you buy from one of our links, we may earn a commission.