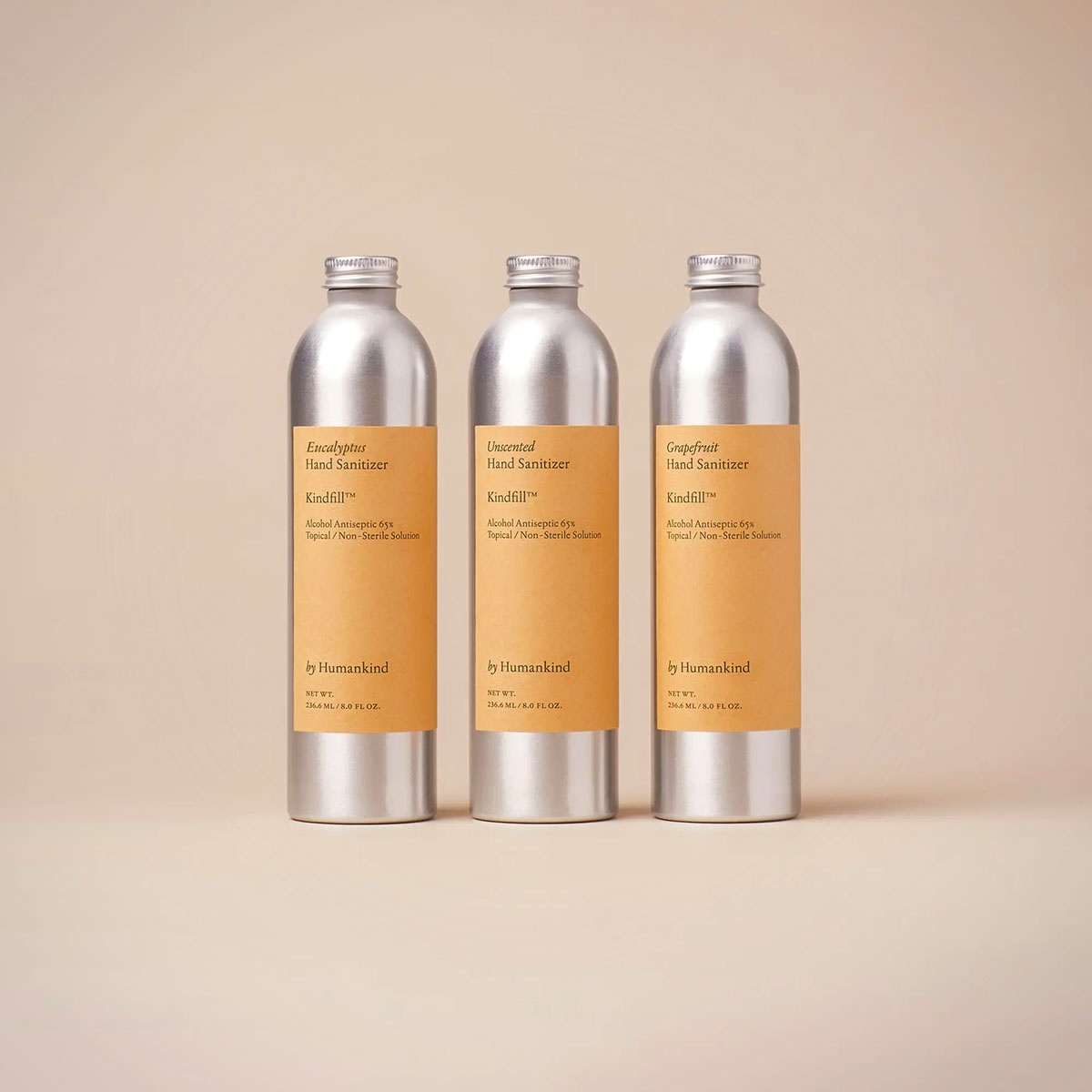 Reduces single-use plastic waste + supports COVID relief
By Humankind Hand Sanitizer is a natural moisturizing + hand sanitizing gel. Consisting of 65% alcohol (meeting CDC recommendations) and hyaluronic acid—a sugar found naturally in our skin that holds water and keeps it hydrated. And packaged in 8 oz refillable aluminum bottle, designed to refill smaller, travel-size plastic bottles you already have. Each refill helps reduce your single-use plastic footprint.
Our oceans are currently being choked by plastic waste and garbage, with billions of pounds continuing to enter our waterways every year. On average, individuals use and toss out 167 plastic water bottles each year alone, with less than a third going to recycling. Much of this discarded single-use plastic ends up in our natural environment, eventually being carried out to sea as part of the 8 million tons of plastic entering our oceans annually.
By Humankind products are designed to reduce single-use plastic waste in your daily routine, and scientifically-proven to perform. Each high-performing personal care product is made using only natural ingredients, with minimal and/or reusable packaging. Kinder on your body and the planet.
Plus, one dollar of each hand sanitizer sold goes to The Robin Hood Relief Fund — providing emergency support for New Yorkers on the frontline.
We independently select these products—if you buy from one of our links, we may earn a commission.