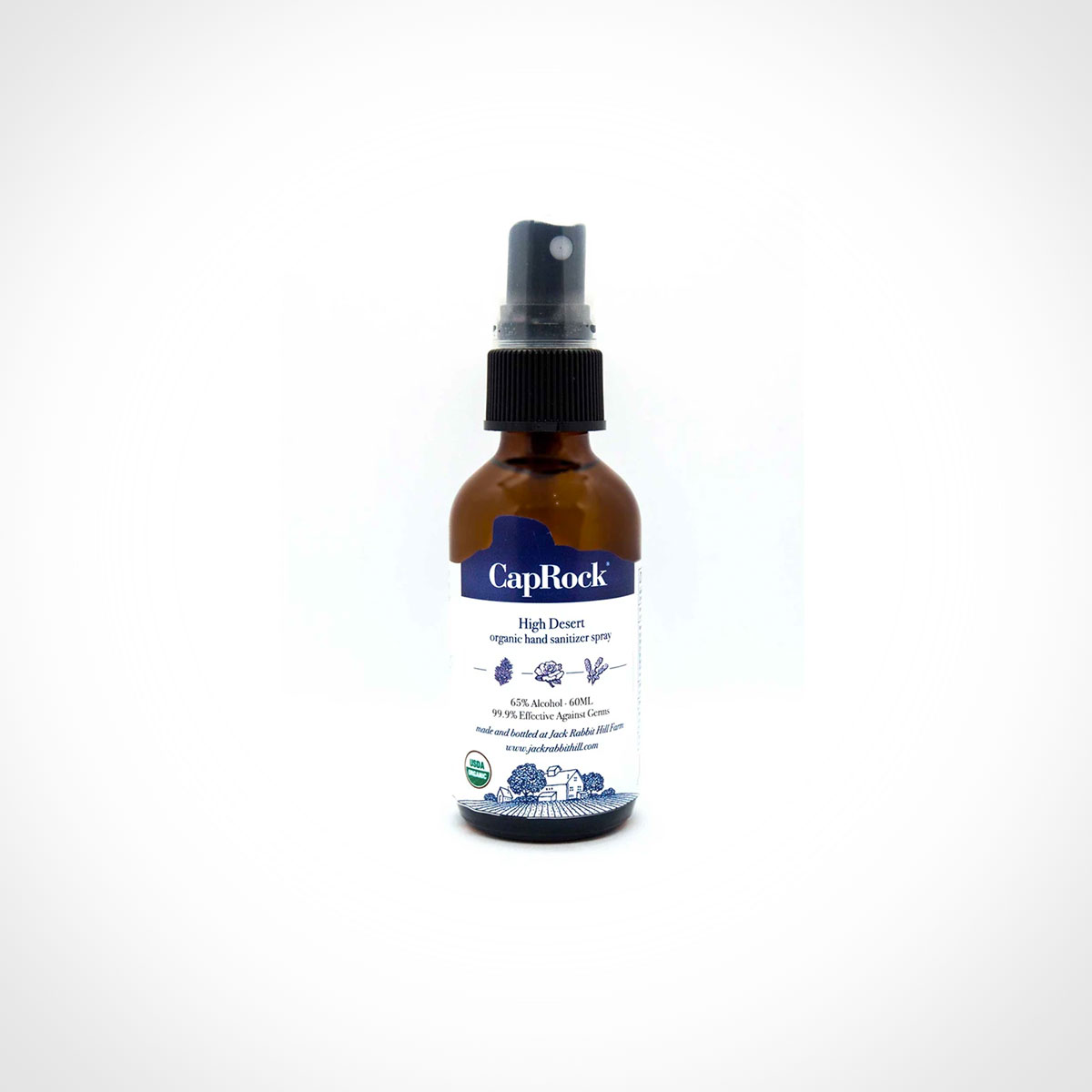 A natural way to stay healthy without sacrificing the health of the planet
CapRock High Desert Organic Hand Sanitizer Spray offers a natural way to protect against germs. Made with only certified organic ingredients, no synthetic chemicals. Including organic ethyl alcohol denatured with organic cinnamon leaf oil, and sterilized water. Infused with organic botanicals for a fresh, delicate floral and wood aroma. This multi-use hand sanitizer is a great way to keep you, your family, and community safe and healthy, naturally.
Produced by Jack Rabbit Hill, an innovative, certified biodynamic farm located in western Colorado's North Fork Valley. And available through Patagonia Provisions, a certified B Corporation and proud supporter of 1% for the Planet. Offering some of the best low-impact, journey-ready products for those seeking sustainable solutions that support a busy, on-the-go lifestyle. A perfect way to stay safe and healthy without sacrificing the health of the planet.
Recent in Body / Wellness
We independently select these products—if you buy from one of our links, we may earn a commission.