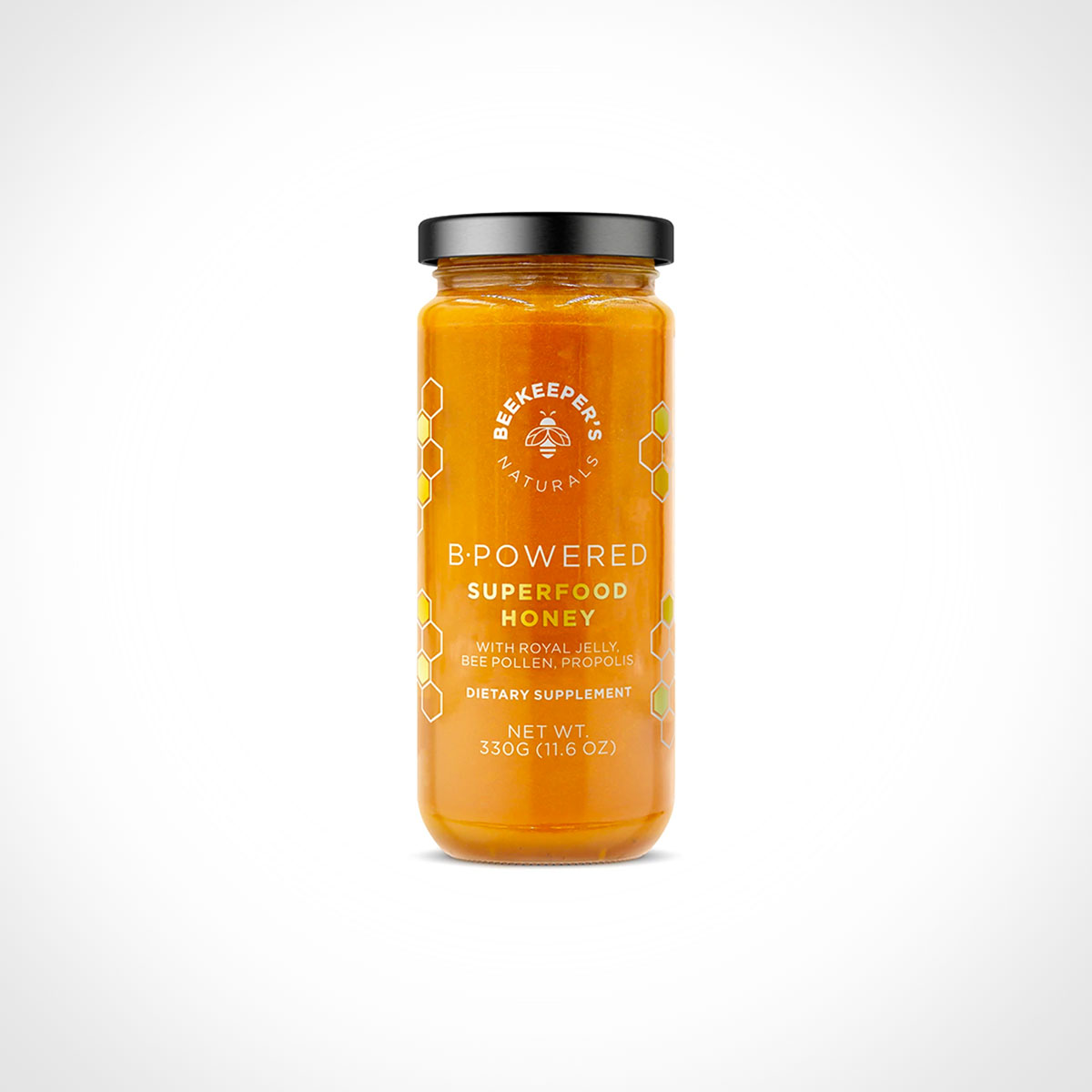 A natural, sustainable way to bring energy to your day
Beekeepers Naturals B.Powered Superfood Honey helps naturally boost energy levels when feeling sluggish. This therapeutic blend of raw honey, royal jelly, bee pollen, and propolis is designed to provide support on low energy days. It also helps with mental clarity and skin health. Try a spoonful on those sleepy mornings, napless afternoons, or before intense workouts. Or, try it drizzled over lattes, smoothies, yogurt, toast, and pancakes. Mmmmm.
Using sustainably sourced ingredients from the beehive & beyond, Beekeepers Naturals is on a mission to upgrade your medicine cabinet. With clean, natural remedies to help increase energy, reduce stress and improve immune support. And as a Certified B Corporation, Beekeepers Naturals operates under the highest environmental standards, while remaining dedicated to raising awareness and funding to help save the bees.
We independently select these products—if you buy from one of our links, we may earn a commission.