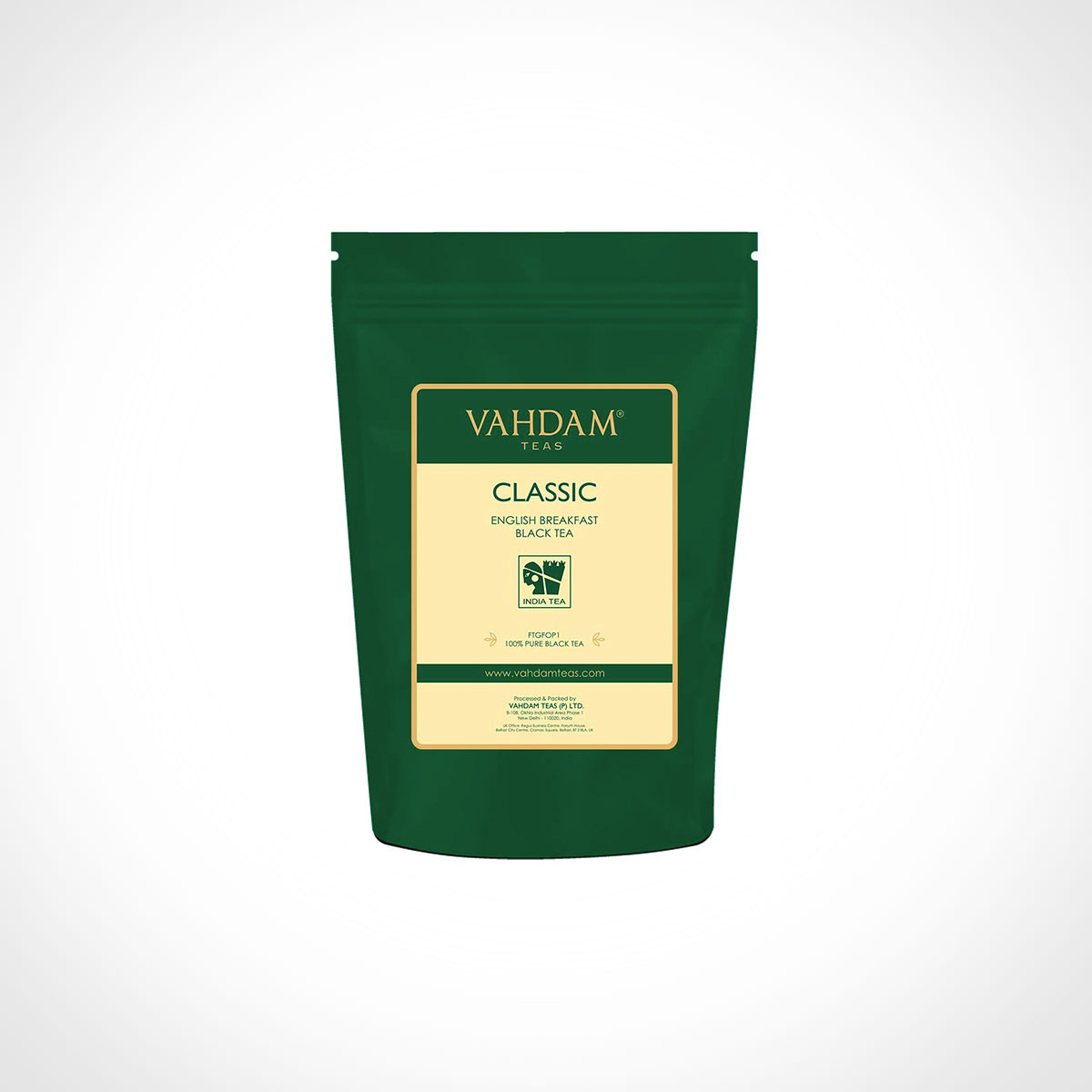 Fair Trade teas that fund childrens' education
Vahdam Teas Classic English Breakfast Black Tea offers a bold and delicious way to kickstart your mornings. Originating from the Assam region in India, this curated blend of strong long leaf black teas combine to create a robust, full-bodied, and flavorful breakfast cup. With bright, characteristically malty hints of caramel and cocoa, and a soothing woody aroma. And 1% of revenue from every energizing cup goes directly to the education of the tea farmers' children.
The tea industry is one of the largest employers of manual labor in India. Vahdam Teas helps empower millions of such tea workers through an innovative supply chain model that ensures farmers get a better price for their produce, and you get the freshest Fair Trade teas possible. And through their social benefit campaign TEAch Me, 1% of revenue is redirected towards the education of the growers' children. Vahdam is also Certified Plastic Neutral and Carbon Neutral – offsetting their overall carbon and plastic footprint via investments in environment sustainability initiatives in India.
Recent in Taste / Coffee & Tea
We independently select these products—if you buy from one of our links, we may earn a commission.