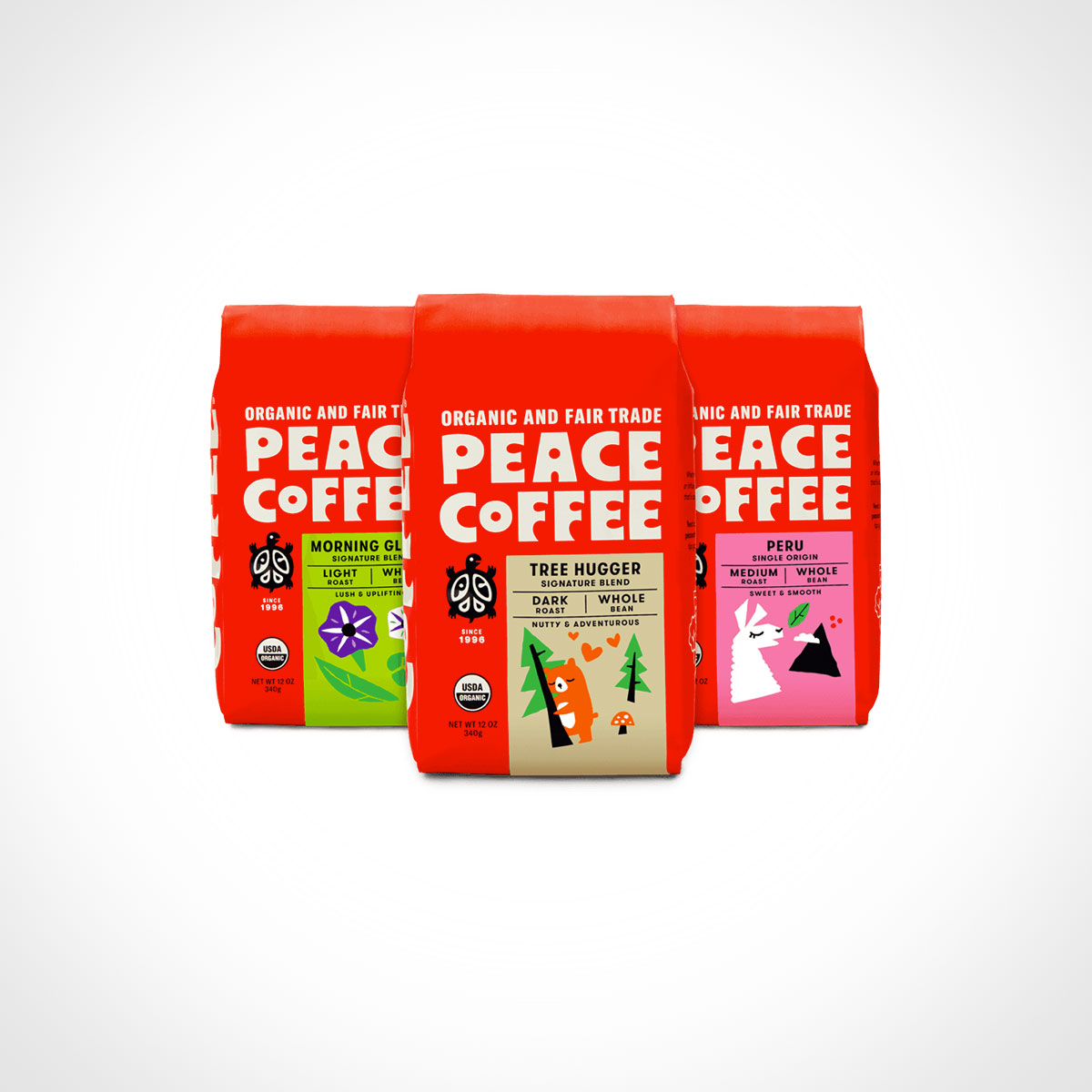 Sustainably made in support of farmers and families
Peace Coffee makes Organic & Fair Trade Coffee that celebrates community and sustainability. Every delicious bag of coffee is organically grown on small-scale grower cooperatives that support farmers. And freshly roasted to bring out the best in every bean. Available in a range delicious roast levels from light to dark. Ready to bring a boost of caffeinated sunshine to your day.
Peace Coffee believes that coffee is more than just a commodity. They believe that collaboration works wonders, and that passion, honesty, and a really great cup of coffee can make the world a better place. As a B Corporation, Peace Coffee is dedicated to paying small-scale farmers industry-leading prices and offering staff competitive wages with supportive benefits. In the hopes of making a great cup of coffee and a good life for the families involved.
We independently select these products—if you buy from one of our links, we may earn a commission.