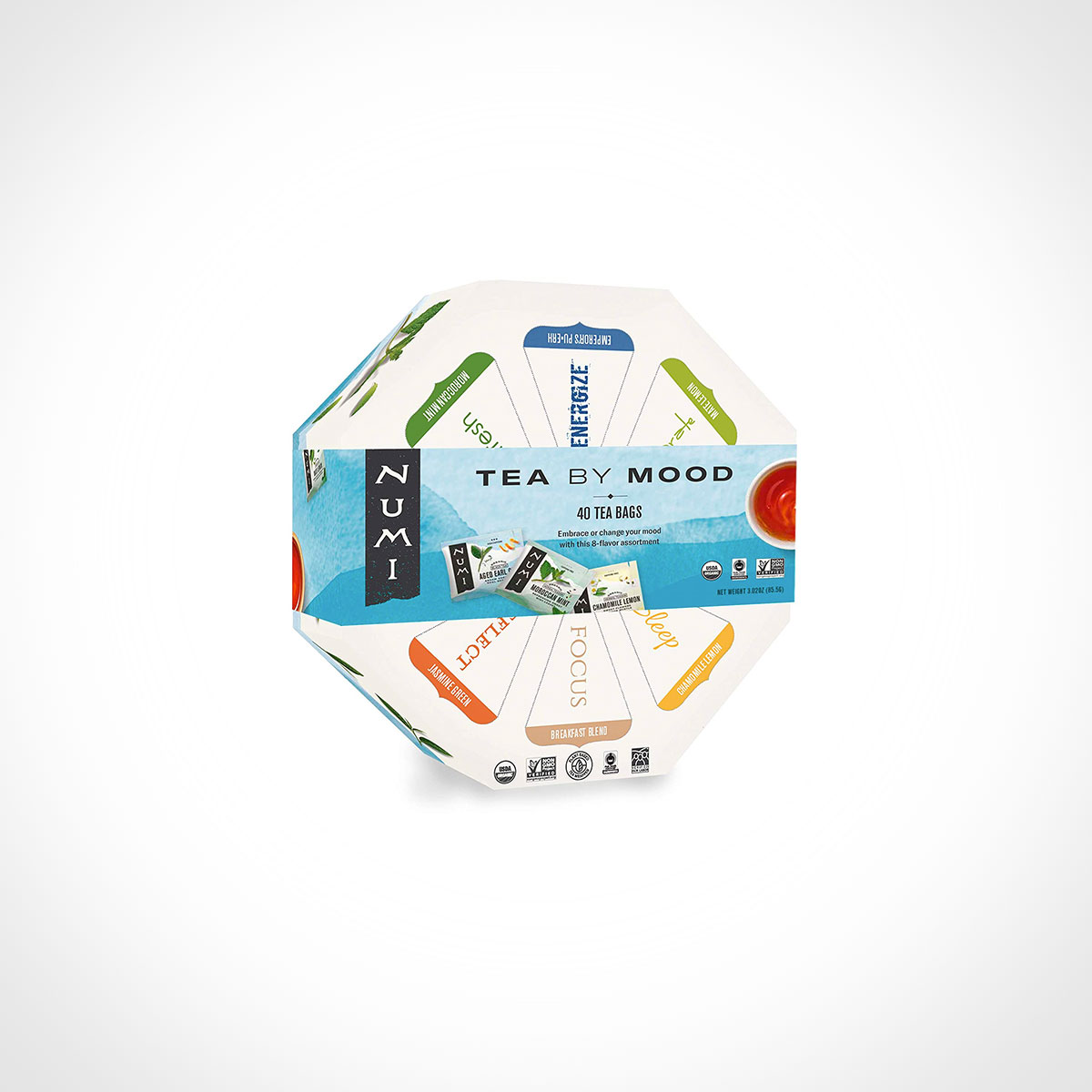 Organically sourced teas that empower farming communities
Numi Organic Tea By Mood Gift Set is the perfect answer for all types of tea lovers. This assorted collection of organic teas comes in an octagonal gift box. And contains teas from all caffeine levels and a wide range of moods and flavors – including Breakfast Blend (for Focus), Aged Earl Grey (for Balance), Moroccan Mint (Refresh) and Chamomile Lemon (to Sleep). Sourced from the purest 100% organic tea leaves, herbs and flowers found in nature, ethically-sourced and Fair Trade Certified.
Numi's vision is to activate a chain of positivity and possibility that radiates far beyond the simple act of drinking tea. Through their sustainable products and practices, Numi upholds strong values and creates lasting positive change. As a leading purveyor of Fair Trade Certified tea, farmers are ensured fair wages, safe working conditions, and community benefits decided on by the farmers themselves. And as one of the original Certified B Corporations, and a Climate Neutral Certified company, Numi is dedicated to environmentally responsible packaging and carbon emission offsetting.
We independently select these products—if you buy from one of our links, we may earn a commission.