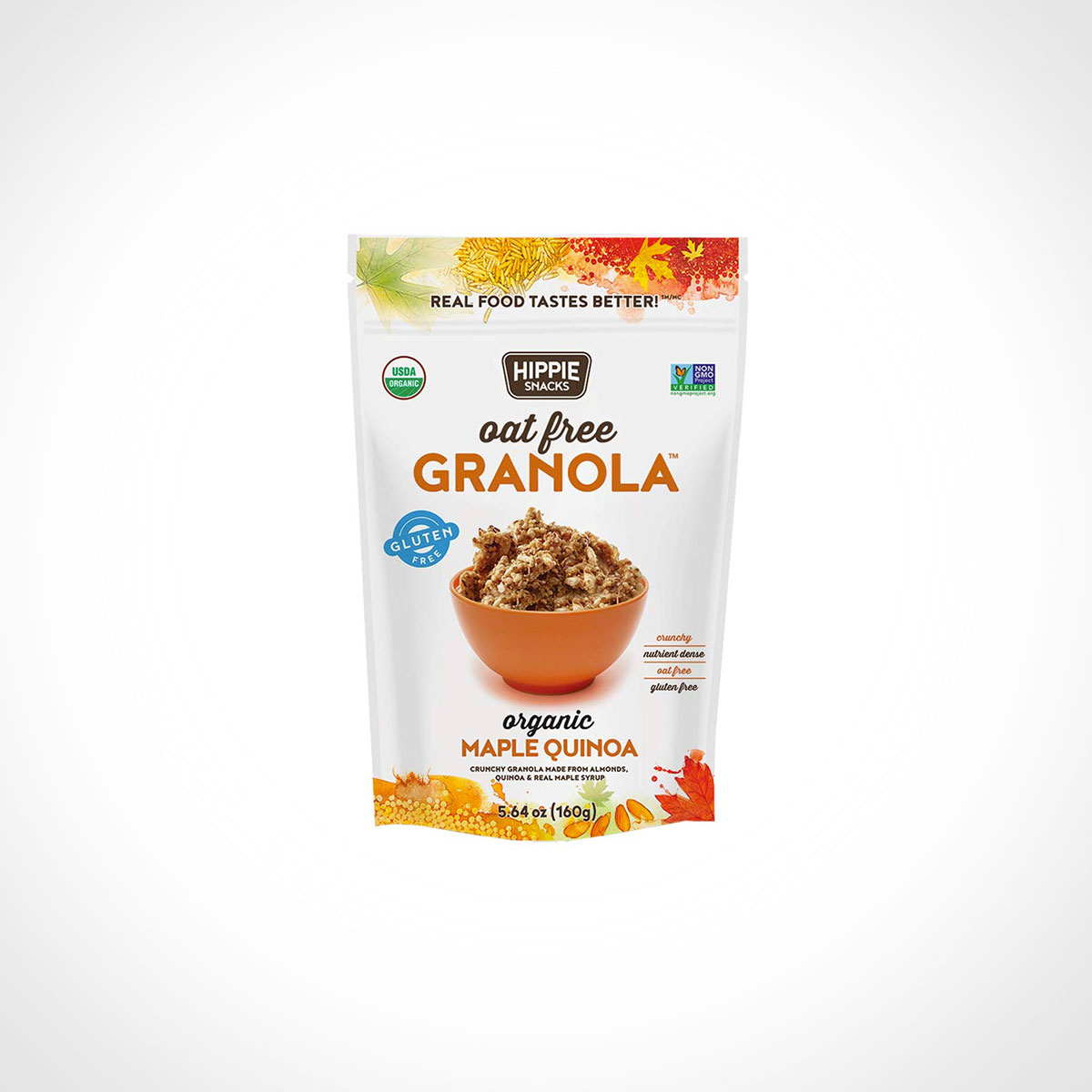 Donates 5% of profits to support community projects
Hippie Snacks Organic Granolas offer a better-made granola snack with simple whole ingredients. These super-crunchy, super-delicious grain-free and ancient-grain granolas are made with natural, organic ingredients sourced from sustainable farmers and processors. For perfectly healthy plant-based snacking at the breakfast table or out on the trail. With 5% of profits going to support community projects.
Hippie Snacks provides high quality, sustainably sourced snacks using only pure, whole-food ingredients. Without GMOs or other artificial additives. And as a Certified B Corporation, Hippie Snacks is committed to serving the planet, the community, and its customers. Proving businesses can be better, more inclusive, and contribute to an equitable economy that works better for everyone. They also donate a minimum of 5% of profits annually to community projects that have a positive, lasting impact on the environment and/or youth.
We independently select these products—if you buy from one of our links, we may earn a commission.