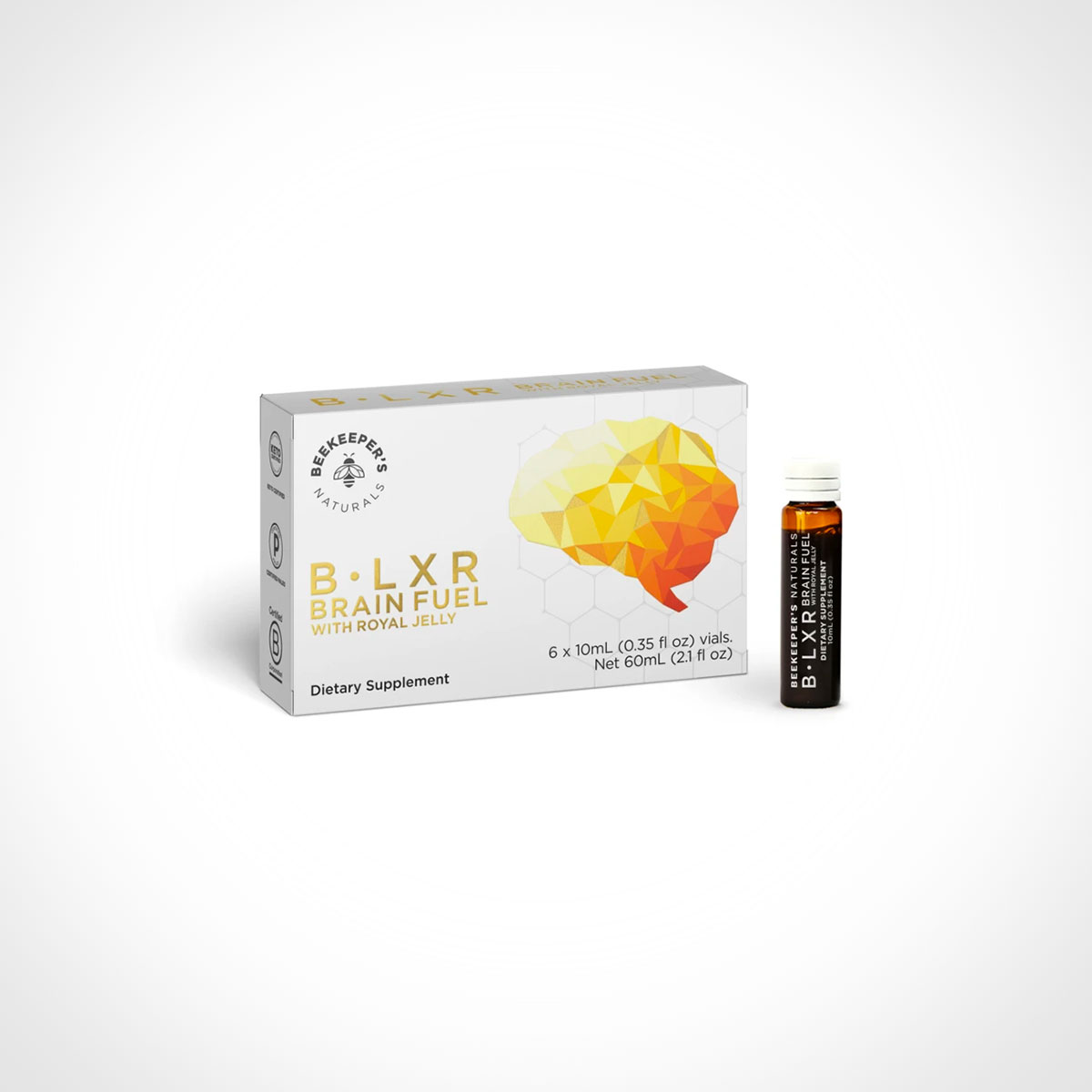 A natural, sustainable way to bring more focus to your day
Beekeepers Naturals B.LXR Brain Fuel is a natural way to improve focus and reduce stress throughout the day. B.LXR is caffeine-free, plant-powered, and packed with brain-loving adaptogens to naturally fight brain fog and boost thinking power. Formulated with royal jelly, ginkgo biloba, and bacopa monnieri, B.LXR is a great way to bring more focus to your daily work or study routine.
Using sustainably sourced ingredients from the beehive & beyond, Beekeepers Naturals is on a mission to upgrade your medicine cabinet. With clean, natural remedies to help increase energy, reduce stress and improve immune support. And as a Certified B Corporation, Beekeepers Naturals operates under the highest environmental standards, while remaining dedicated to raising awareness and funding to help save the bees.
We independently select these products—if you buy from one of our links, we may earn a commission.