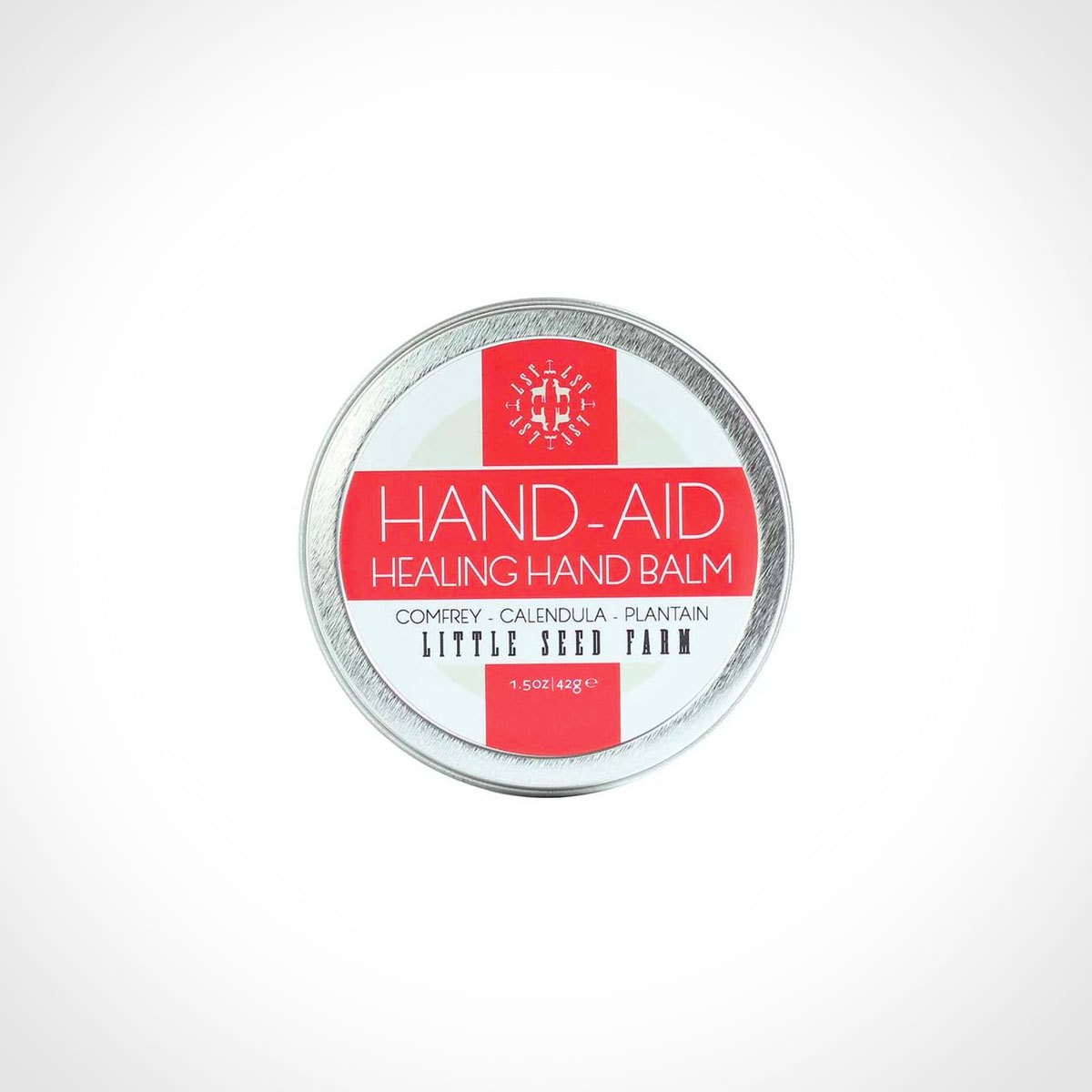 Support ethically made, clean beauty products
Hands getting dry and cracked from all the washing? Little Seed Farm Hand-Aid Healing Hand Balm is a sustainably way to help soothe and heal dry hands. Carefully crafted using only organic, healing ingredients – coconut oil infused with comfrey, calendula and plantain to nourish and repair. Along with organic shea butter, hemp seed oil, and a custom blend of essential oils to soothe. The all-in-one formula can also be used on any part of the body that needs some love, including lips, feet, elbows and knees.
Little Seed Farm operates as a force for positive change across the beauty industry. By crafting humane and sustainable soaps and organic skincare products, they seek to encourage other small businesses to embrace more responsible farming and business practices. For example, Little Seed Farm uses clean, renewable solar power to generate 120% of the electricity needed to run their farm. Giving back more than they take. And all products come with minimal packaging using only reusable and/or recyclable materials.
We independently select these products—if you buy from one of our links, we may earn a commission.