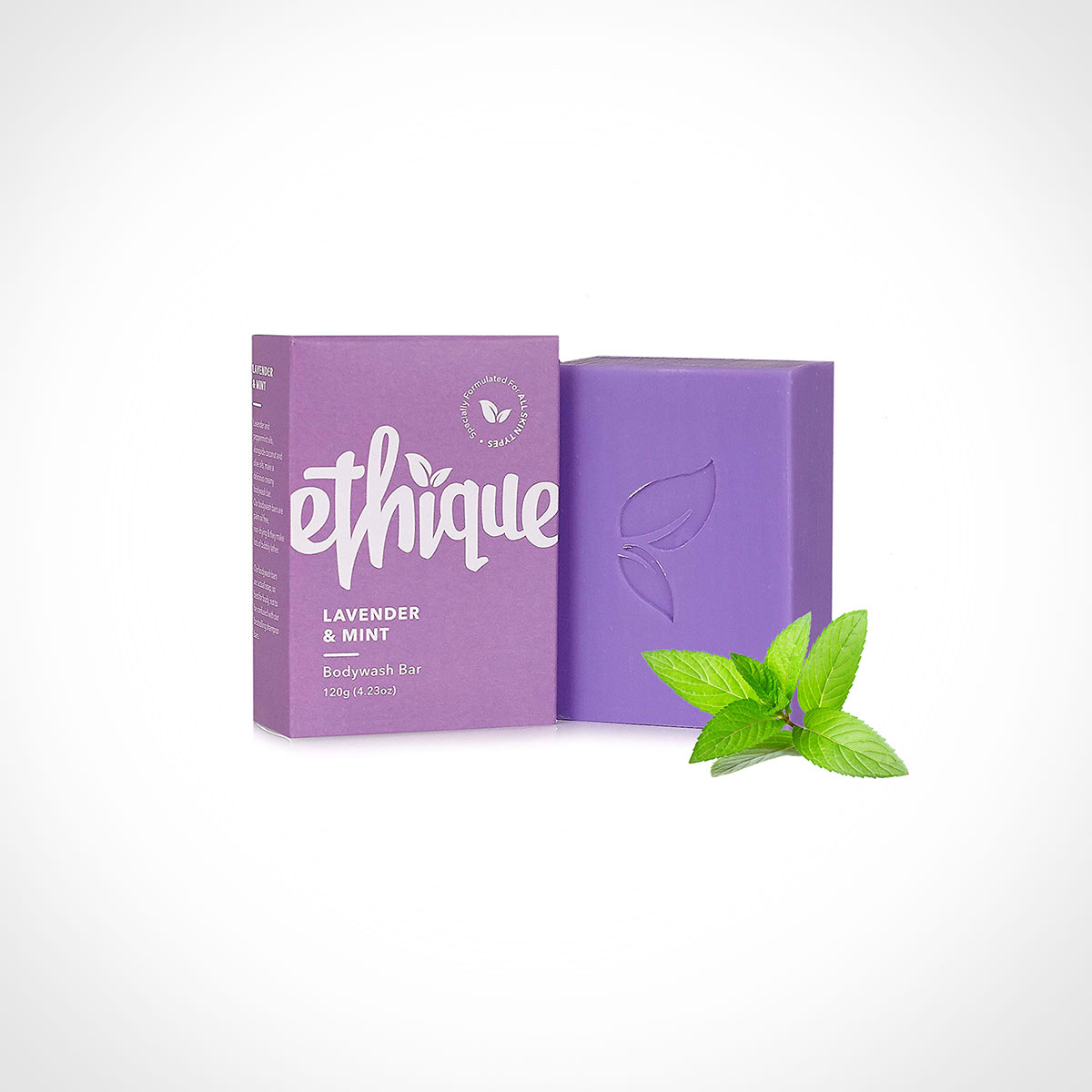 Plastic-free packaging with 20% of profits going to environmental causes
Ethique Bodywash Bars are your sustainable choice for shower suds. Solid shower bars use less packaging and require less water to produce than liquid alternatives. And, like all Ethique products, the bodywashes are biodegradable and sustainably sourced, using only naturally-derived and palm oil free ingredients. Packaged in certified compostable packaging.
Over 40% of plastic comes from product packaging, which is used just once and then discarded. With only about 9% of that plastic ever getting recycled. The rest ends up in landfills and waterways, eventually becoming part of the 8 million tons of plastic making its way into our oceans annually. Ethique, the world's first zero waste beauty brand, is on a mission to rid the world of plastic waste.
By providing customers 100% plastic free, solid bar alternatives, Ethique is doing their part to reduce the amount of plastic entering our oceans. And, as a carbon neutral company and Certified B Corporation, Ethique donates 20% of profits each year to charities fighting to protect the planet.
We independently select these products—if you buy from one of our links, we may earn a commission.