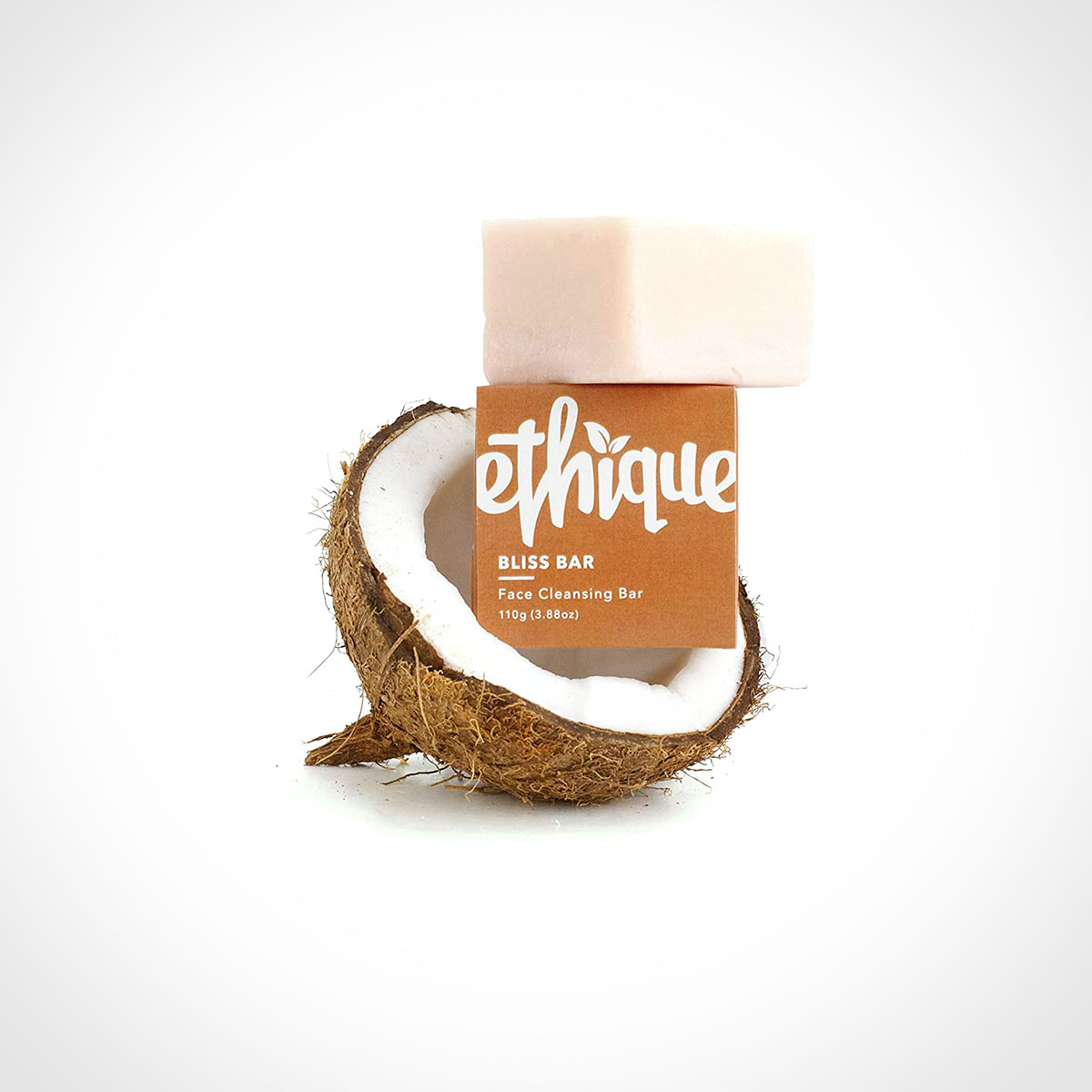 20% of profits go to help protect the planet
Ethique Bliss Bar is a luxuriously creamy, gentle face cleanser created for normal to dry skin types. Perfect for removing makeup or just pampering that hardworking face of yours. Made with natural coconut butter, vegetable glycerine and clay, it gently cleanses without aggravating even the most sensitive skin. Completely free of plastic, chemicals and fragrances.
Over 40% of plastic comes from product packaging. With roughly 80 billion plastic bottles disposed of around the world each year coming from shampoo & conditioner alone. A major contributor to the 8 million tons of plastic that ends up in the ocean annually. Ethique, the world's first zero waste beauty brand, is on a mission to rid the world of plastic waste. Offering customers 100% plastic free, ethically sourced products, made from natural and sustainable ingredients.
Ethique uses biodegradable ingredients and compostable packaging so all solid bar products leave no trace. Helping save plastic bottles from going into to landfills and oceans. And as a carbon neutral company and Certified B Corporation, Ethique donates 20% of profits each year to charities fighting to protect the planet.
We independently select these products—if you buy from one of our links, we may earn a commission.