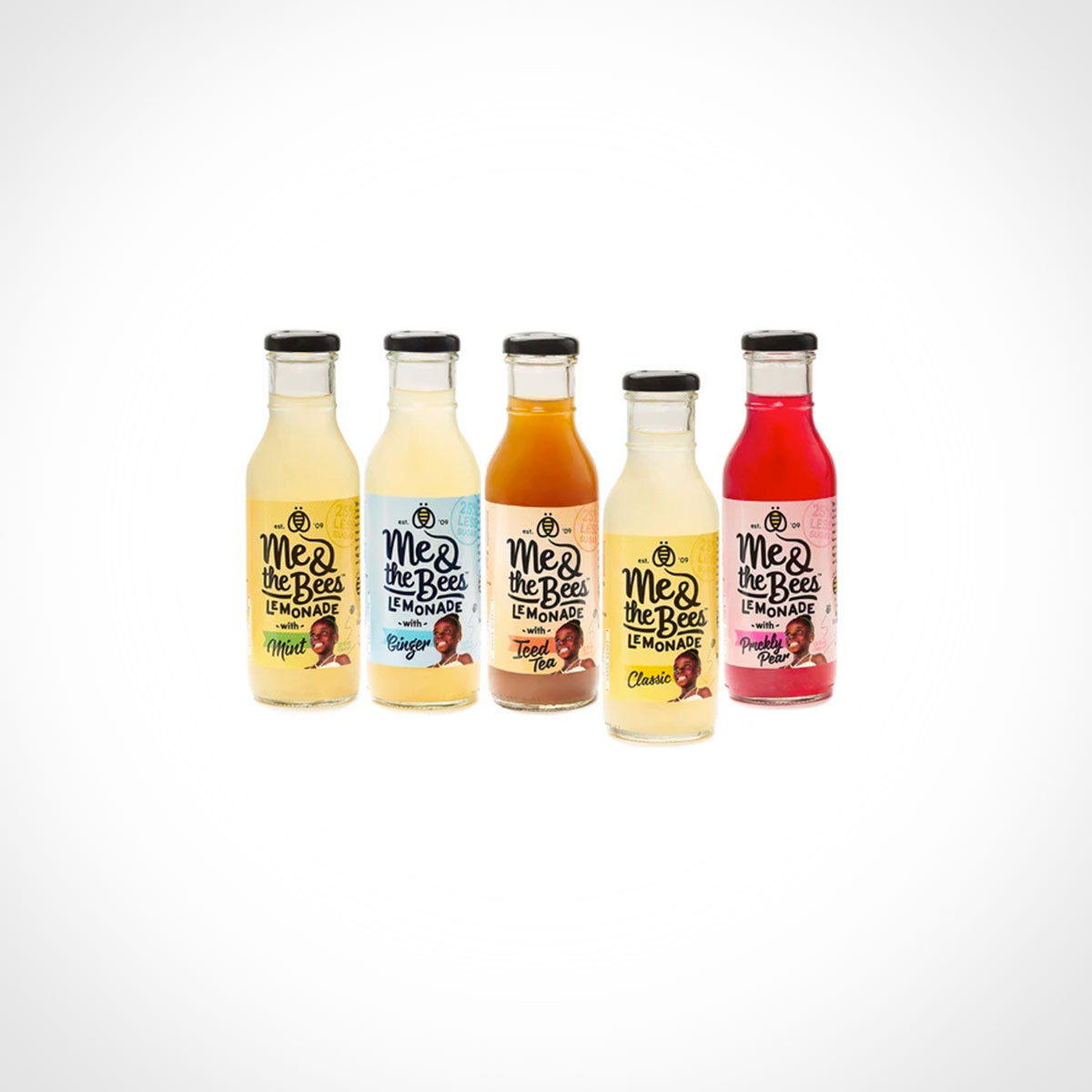 Percentage of profits go to save honeybees
Me & the Bees Lemonade offers a new twist on an old-fashioned classic. The recipe adds honey to a traditional family recipe for flaxseed lemonade to satisfy that sweet tooth and bring some zip to your day. Made with real, all-natural lemon juice, cane sugar and honey. Flavors include Classic, perfectly sweet and not too sour, plus Mint, Ginger, Iced Tea, and Prickly Pear. With a percentage of profits going to organizations fighting to save the honeybees.
Me & the Bees Lemonade started as a youth entrepreneurial project and lemonade stand by a plucky 5-year old. From the very beginning, a percentage of profits were donated to local and international organizations fighting hard to save the honeybees, coining the slogan – "Buy a Bottle…Save a Bee." Today, the award-winning, ready-to-drink Me & the Bees Lemonade is buzzing off the shelves. They have even launched their own non-profit, Healthy Hive Foundation, to help increase honeybee awareness and the number of safe environments for bees to survive and thrive.
We independently select these products—if you buy from one of our links, we may earn a commission.