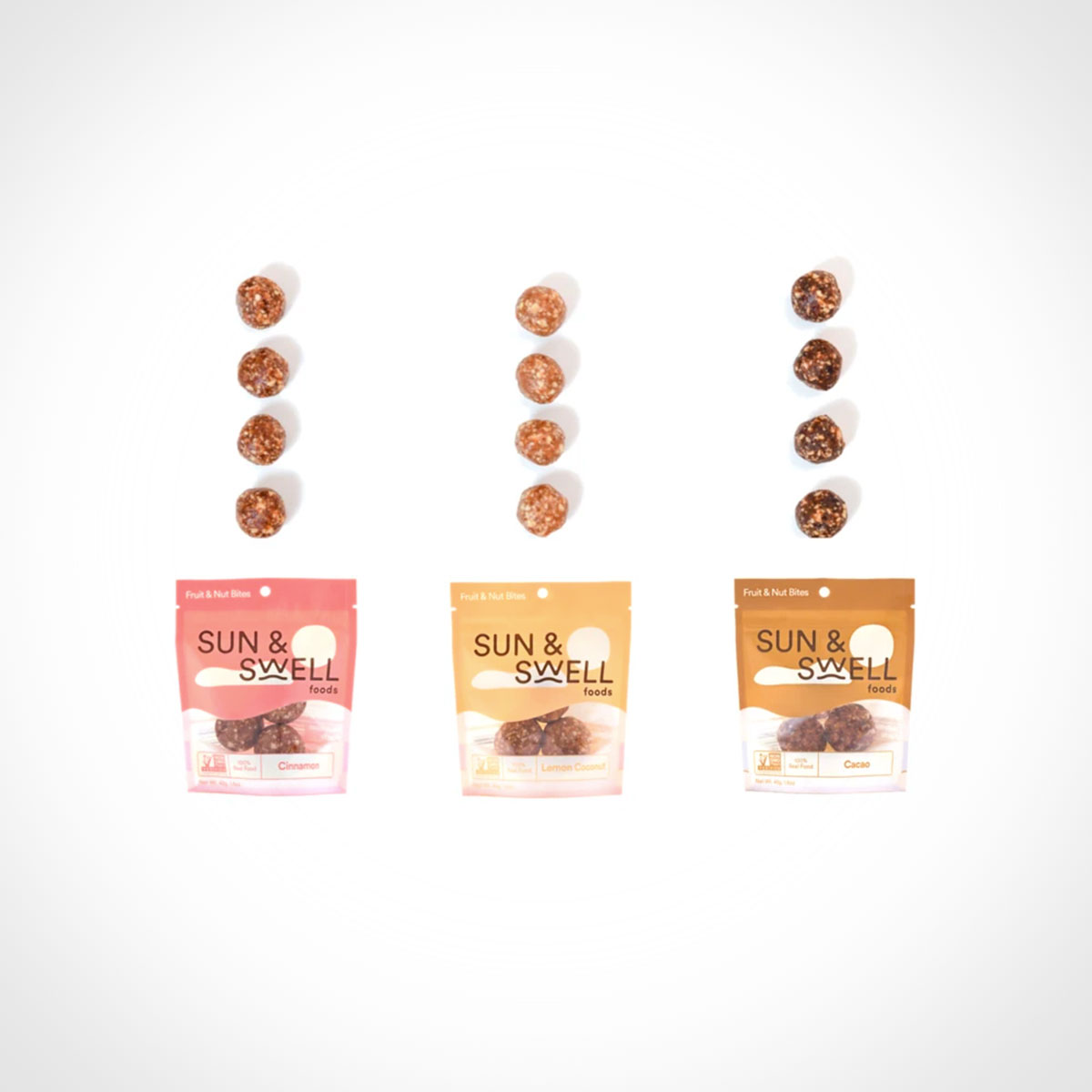 Sun & Swell Simple Snack Bites
Sun & Swell Simple Snack Bites are perfect for any snacking occasion. Made from only whole food ingredients, these date & cashew bites are perfect snackers for picnics, road trips or whenever hunger strikes. Available in Cinnamon, Cacao and Lemon Coconut. Clean, simple, real food snacks.
Based in Santa Barbara, California, Sun & Swell is on a mission to make healthy eating more accessible. Committed to only using the cleanest, whole food ingredients, their snacks use a maximum of 5 real food ingredients per product. And Sun & Swell products are always organic, non-GMO, gluten free, vegan, dairy free, soy free, and do not contain any added sugars, preservatives, or flavors.
Equally effective as pre- or post-workout fuel as they are for breakfast on-the-go. Sun & Swell believes that simple, whole food eating can have enormously positive impact on our health. And, as a certified B Corporation and 1% for the Planet member, Sun & Swell has a positive impact on our planet as well.
We independently select these products—if you buy from one of our links, we may earn a commission.