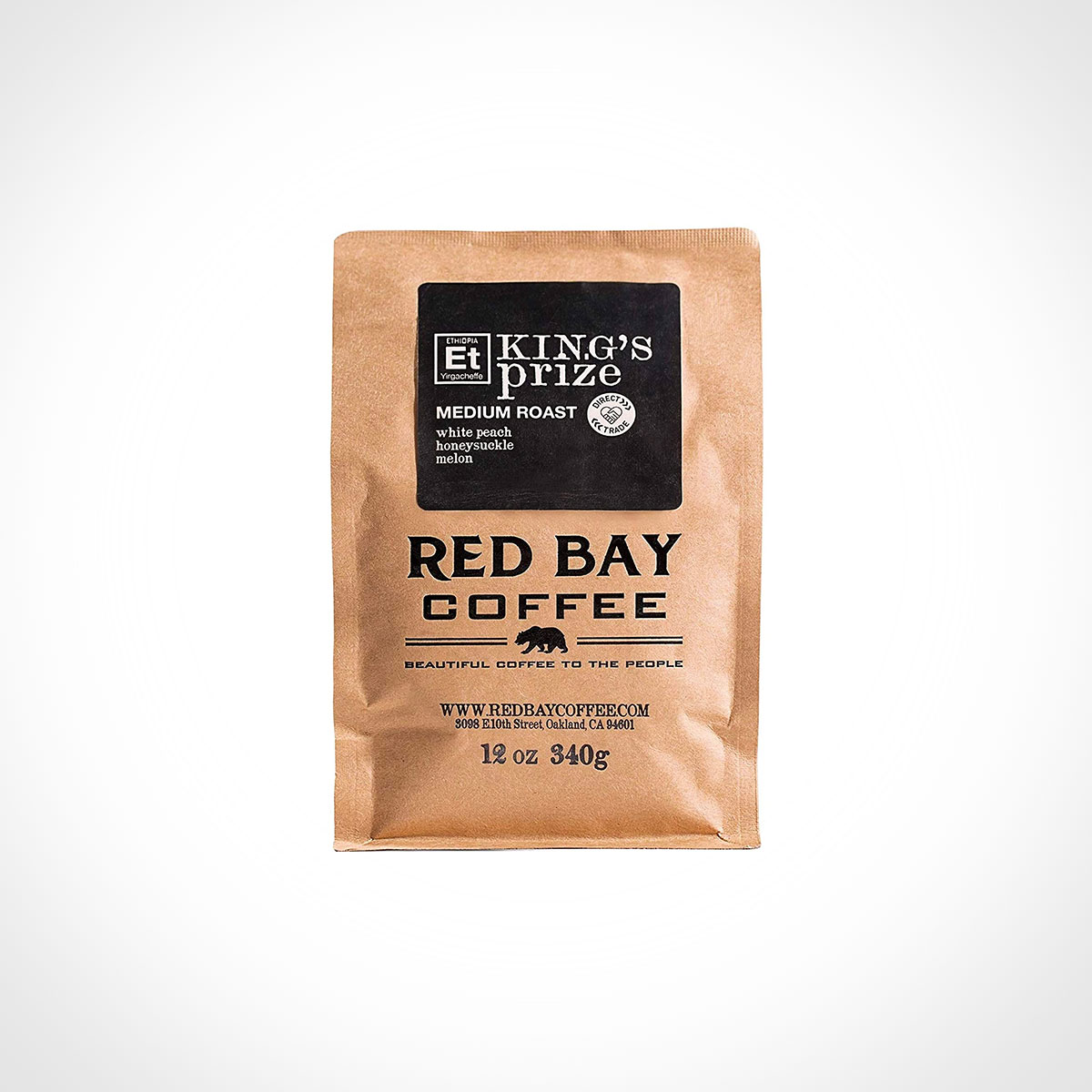 Every cup promotes unity and inclusion
King's Prize from Red Bay Coffee roasters pays homage to Ethiopia – the birthplace of coffee. This single origin, Ethiopian Yirgacheffe whole bean coffee is a Red Bay signature. Medium Roasted with flavors of white peach, honeysuckle, and melon. The light body and delicious aromas make it a perfect beverage choice.
From seed to cup, Red Bay is devoted to sourcing, roasting and delivering the best single origin, sustainable and direct trade whole bean coffee available. Ethiopian Yirgacheffe coffee is one of the most popular types of coffee in the world. Sourced from Kochere mill in Ethiopia's Djimma region, ripe cherries are received from small farms throughout the area. Which the mill carefully cultivates with regal complexity to create a denser, richer coffee bean…worthy of kings.
At Red Bay Coffee, quality and sustainability go hand in hand with diversity and inclusion. As Certified B Corporation Red Bay Coffee promotes unity and inclusion though diverse hiring practices and community engagement through social and economic restoration programs.
We independently select these products—if you buy from one of our links, we may earn a commission.