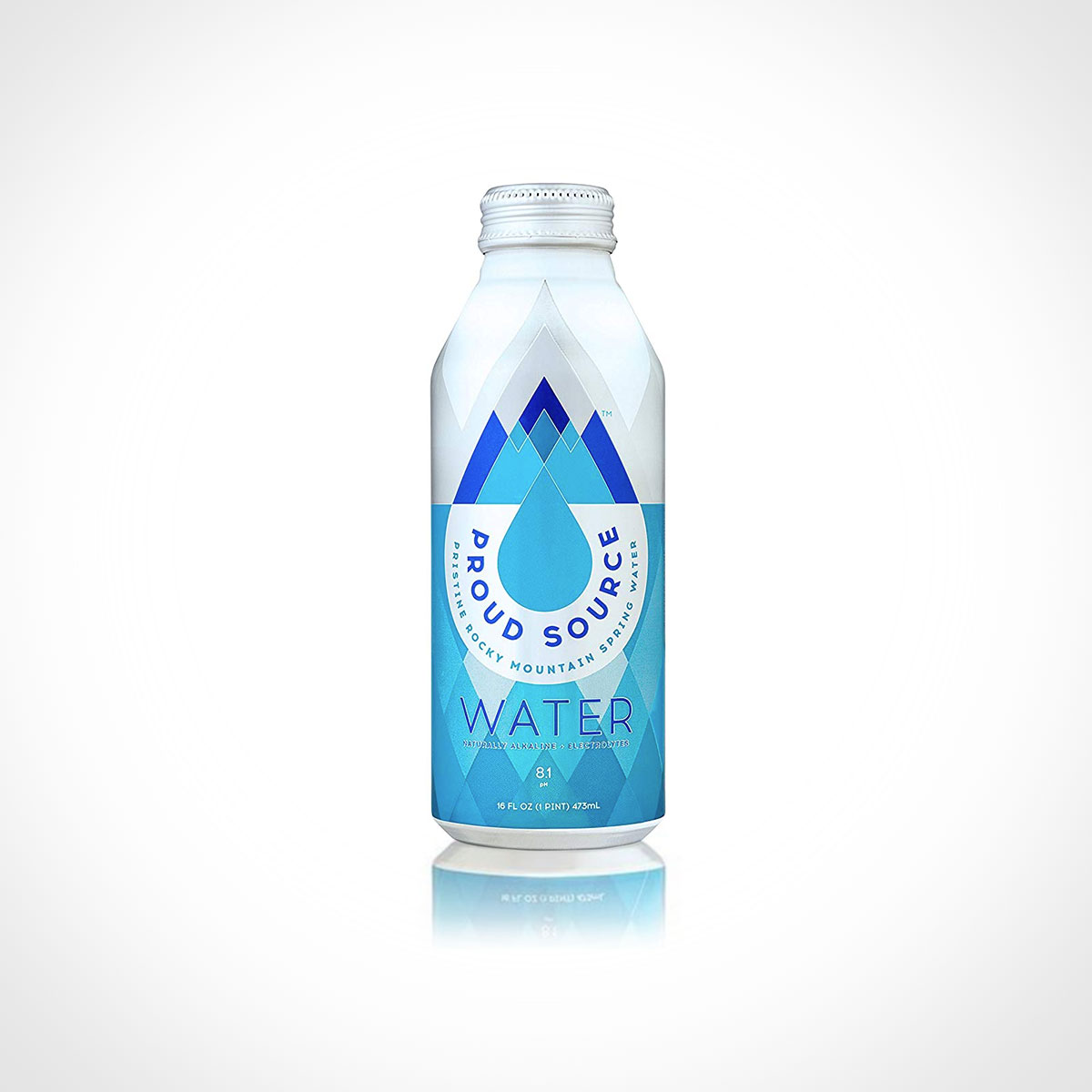 Proud Source Water
Proud Source Water is sustainably sourced from Rocky Mountain springs. The water comes naturally alkaline (with a 8.1pH), which can be said by less than 1% of the world's water supply, and contains natural electrolytes. And Proud is bottled in 100% recyclable aluminum, instead of plastic, using a gravity fed water supply system that requires zero energy to run.
Roughly 1,500 plastic bottles are used in the U.S. every second. But only about 9% of that plastic ever gets recycled. Proud Source Water is a bottled water company that's doing things differently. With a focus on transparency, Proud was founded on the idea that taking care of our world comes first — through social, economic and environmental sustainability. By choosing packing without plastic, and using a material that's infinitely recyclable, Proud is helping to reduce the impact of single use plastics on our planet.
And, as a proud member of 1% for the Planet, one percent of all proceeds from water sales are donated to support ocean research.
We independently select these products—if you buy from one of our links, we may earn a commission.