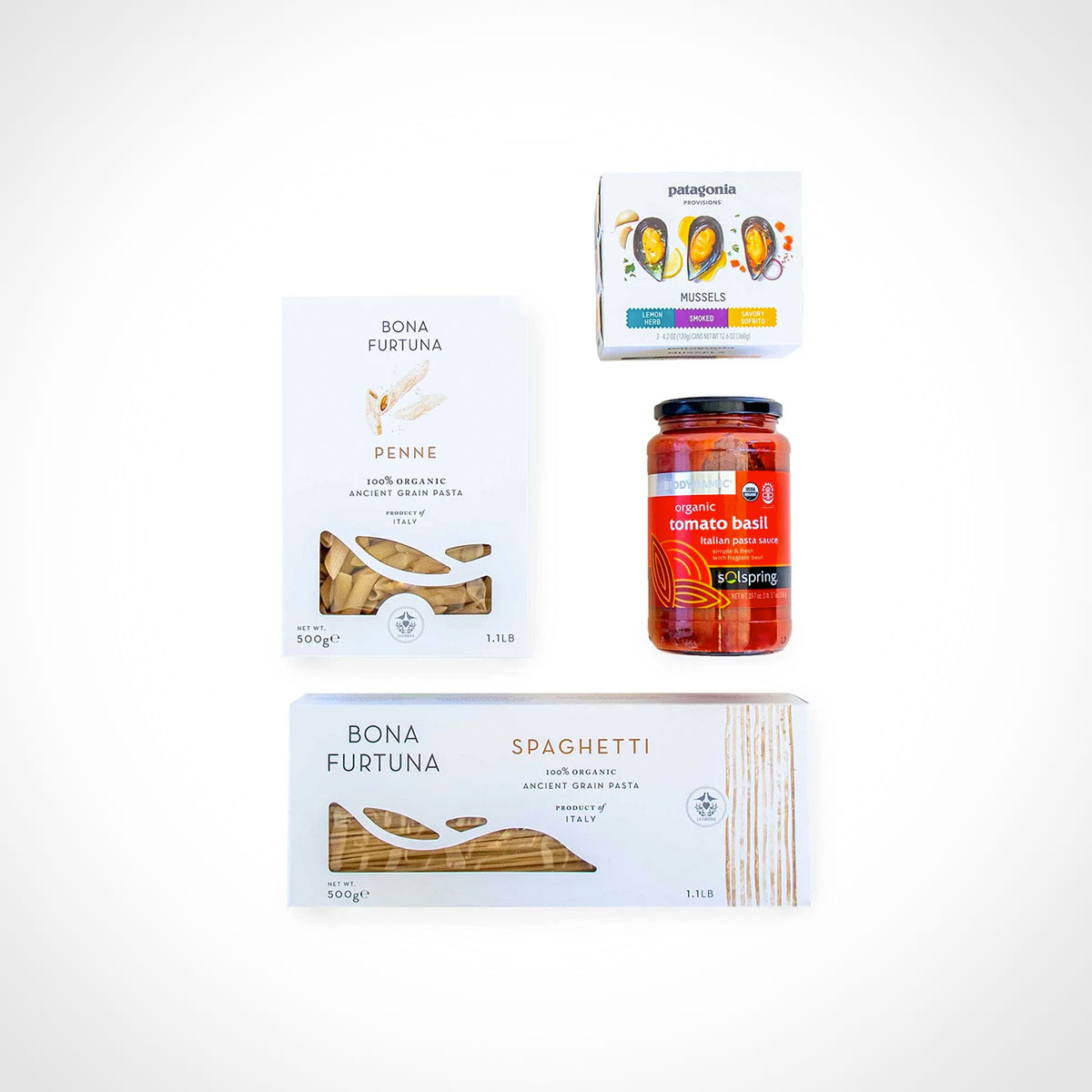 Sustainably-sourced food that's good for you and the environment
The Patagonia Provisions Pasta + Mussels Sampler pack has all you need for several fast, genuinely nutritious meals. Enjoy the sweet, natural richness of biodynamic grown tomatoes with the plump and savory flavor of organic mussels—packed with protein and Omega-3s. Each sampler includes two Bona Furtuna organic heirloom wheat pastas, SolSpring's biodynamic tomato sauce to toss them in, and 2 cans each of Provisions organic mussels—Smoked, Lemon Herb, and Savory Sofrito. Quality foods, packed with nutrition and flavor, that are good for you and for the planet.
Patagonia Provisions understands that fixing the broken food chain means sourcing ingredients that are grown, raised and harvested using methods that are friendly to the planet. That's why they work with teams of experts—from farmers, scientists, organizations, universities, and chefs—to search out only the most optimal products for shaping a better food future. And as a Certified B Corporation and supporter of 1% for the Planet, Patagonia Provisions operates under the highest standards and gives back to a variety of environmental preservation and restoration efforts.
We independently select these products—if you buy from one of our links, we may earn a commission.