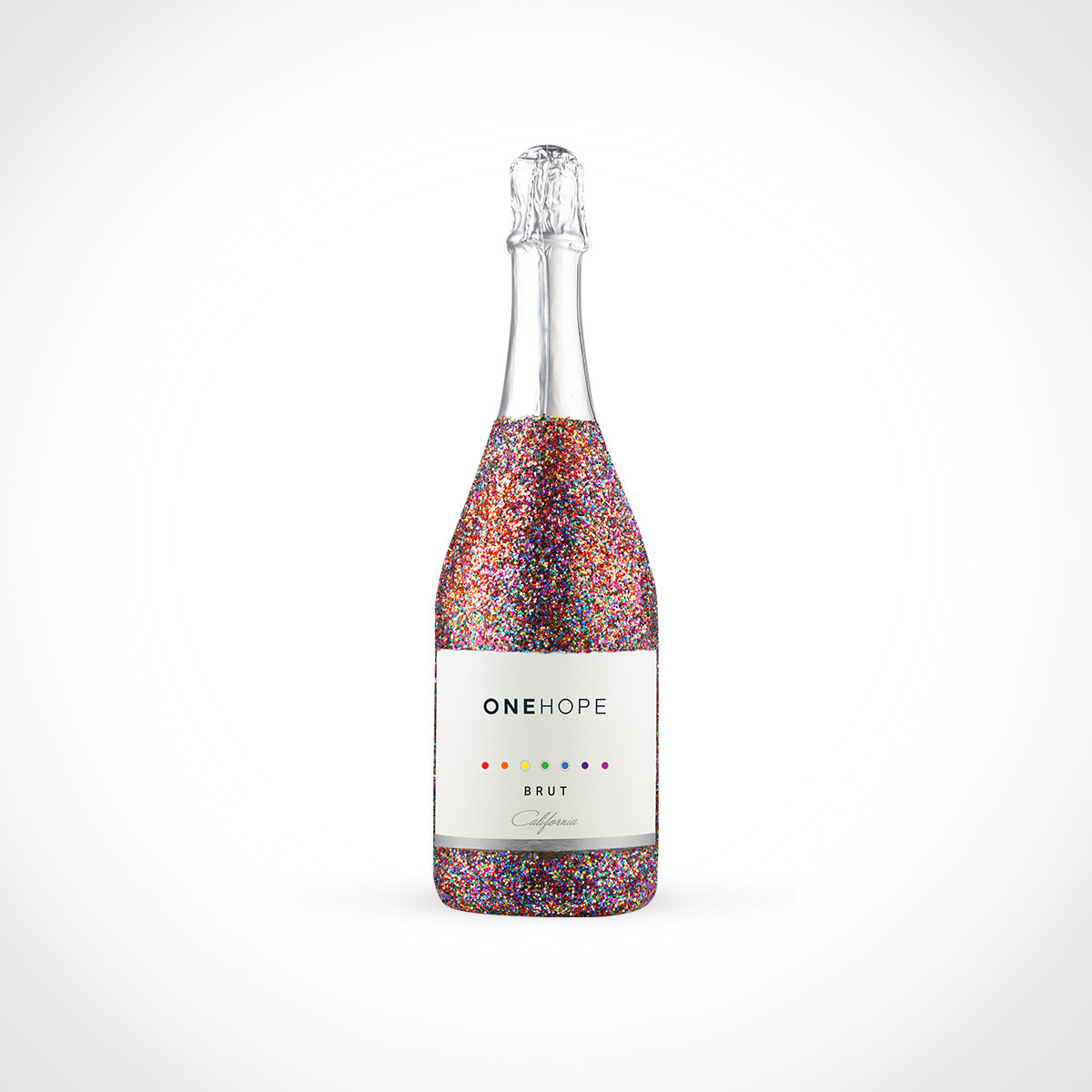 Sales help support LGBTQ youth
ONEHOPE Brut Sparkling Wine Rainbow Glitter Edition is your perfect bottle of bubbly to celebrate life. The wine offers a sweet finish and refreshing bubbles. Along with balanced acidity and bright fruit flavors of green apple, pear, and peach. A perfect palate-quenching option for pairing with a variety of fruits and cheeses, or anything on the brunch menu.
Three in seven LGBTQ youth seriously consider suicide every year. LGBTQ youth are particularly vulnerable to the negative mental health impacts associated with health pandemics and times of social unrest. For this reason, ONEHOPE is proud to support The Trevor Project during Pride month, and their heroic mission to save young lives. Every bottle of their Rainbow Edition Sparkling Brut Wine helps fund a helpline for LGBTQ youth in crisis.
ONEHOPE Wine is a world-class vineyard in Napa Valley looking to makes a positive impact on the world with every bottle sold. Now, through the month of June, 10% of proceeds are donated in support of LGBTQ youth.
We independently select these products—if you buy from one of our links, we may earn a commission.