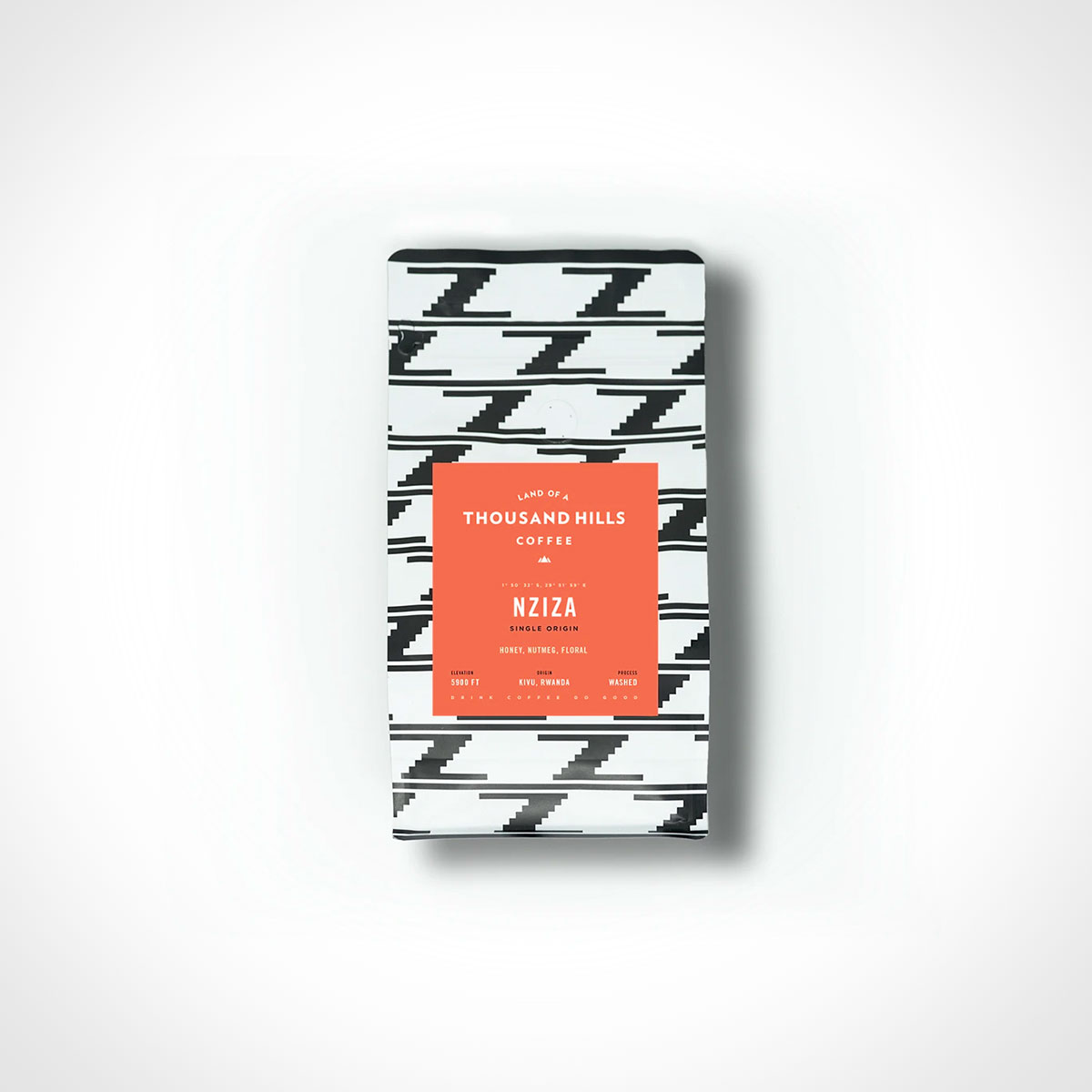 Land of a Thousand Hills Coffee Nziza Collective Microlot
Nziza Collective Microlot is a featured coffee from Land of a Thousand Hills Coffee. This 100% Arabica coffee from Kivu Lake, Rwanda comes medium roasted with notes of honey, nutmeg and floral. Recommended as a top pick for cold brew.
Nziza, Kinyarwandan for "Beautiful," is a collective of 200 women in Rwanda who provide for their families through the cultivation of coffee beans. This year their coffee was of such high quality that Land of a Thousand Hills set it aside from the rest of the Kivu Lake harvest to be featured as a micro-lot.
Land of a Thousand Hills Coffee was established a decade ago to encourage healing in Rwanda in the aftermath of the country's civil war and genocide. Their "Drink Coffee. Do Good" philosophy aims to foster economic sustainability within the communities of this African region by investing in coffee farming villages through living wages, education, healthcare, and clean water.
In addition to coffee, Land of a Thousand Hills has a nonprofit called the Do Good Initiative, which seeks to build flourishing communities through holistic (social, economic, and spiritual) and sustainable solutions.
We independently select these products—if you buy from one of our links, we may earn a commission.