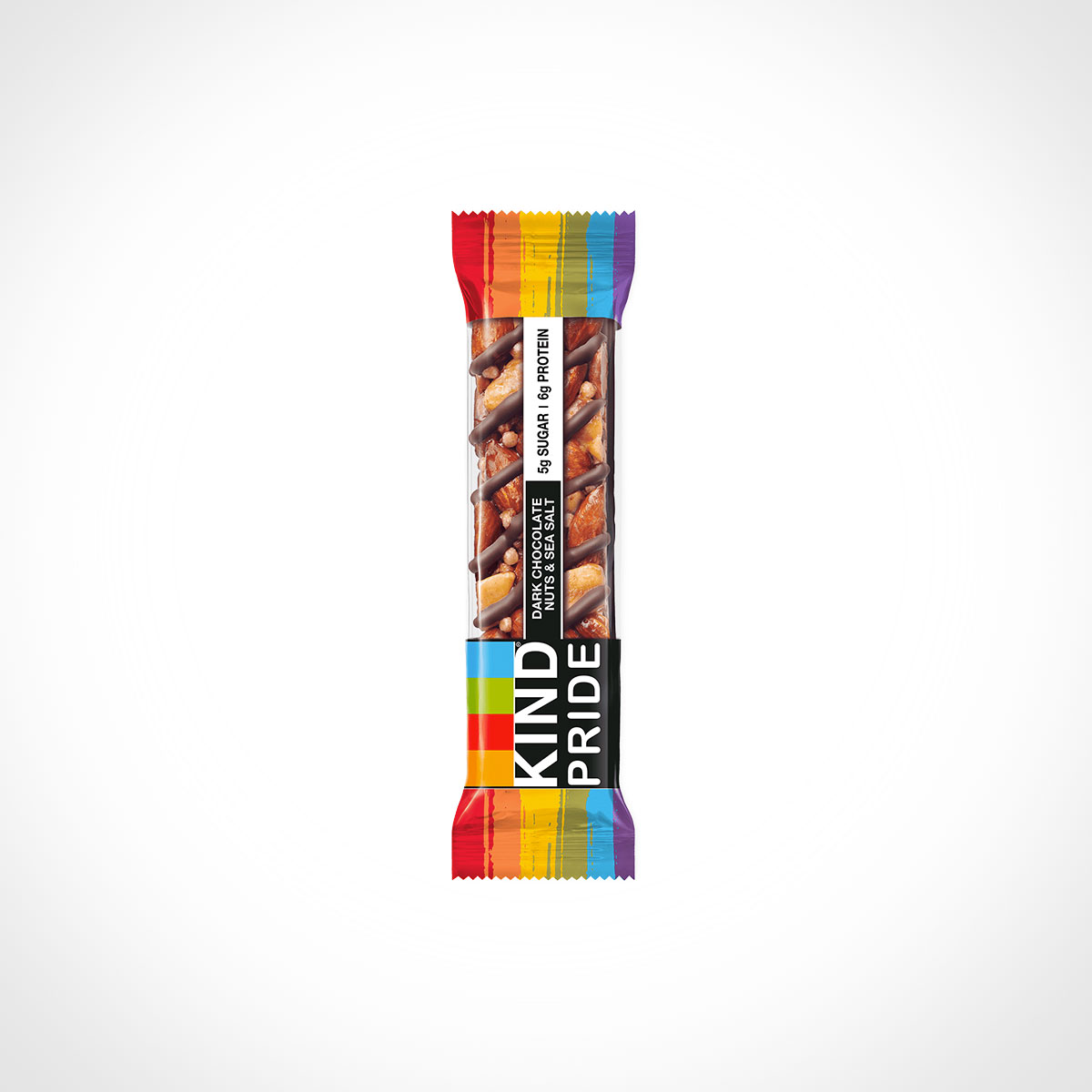 Supports homeless LGBTQ+ youth
The KIND PRIDE Nut Bar comes in the best-selling flavor of Dark Chocolate Nuts & Sea Salt. A deliciously satisfying combination of sea salt sprinkled over whole nuts and dark chocolate. Gluten-free with 5g of sugar.
KIND PRIDE returns this year as part of the KIND Snack & Give Back Project, a multi-year program to inspire kindness and empathy. Through the program, KIND wears its heart on its wrapper by showcasing custom designs in support of communities that haven't received their fair share of kindness.
The bar's rainbow-colored design is inspired by the Pride flag. And while Pride celebrations across the globe have been canceled this year, due to COVID-19, the Pride spirit can never be silenced. KIND will march on in partnership with the Ali Forney Center, donating 100% of net sales (up to $50k) to protect and empower homeless LGBTQ+ youth across the country.
We independently select these products—if you buy from one of our links, we may earn a commission.