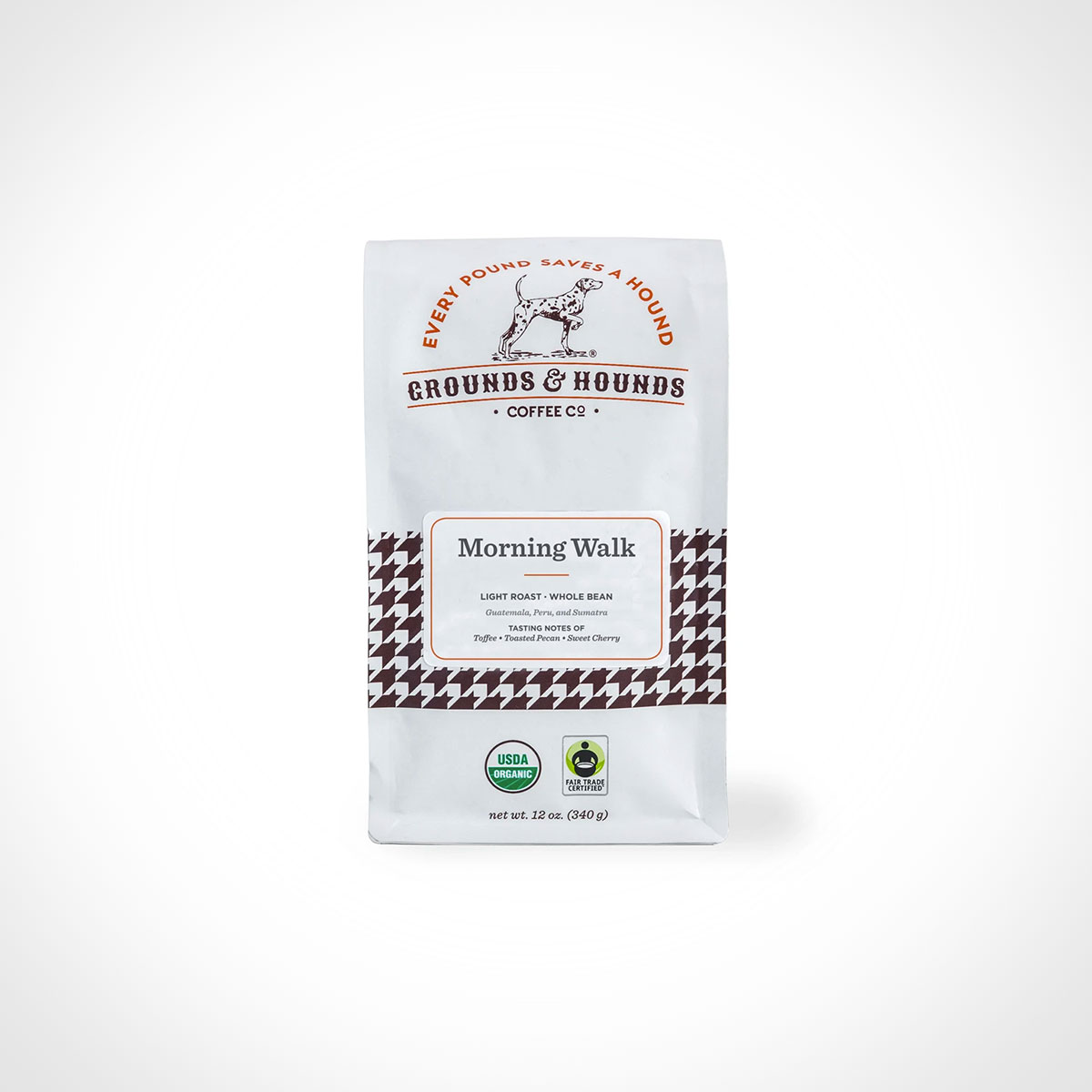 Every Cup Helps a Pup
Grounds & Hounds Coffee Morning Walk Breakfast Blend is ideal for the first cup of the day before you and your furry friend take that morning stroll. Comprised of 100% Arabica Fair Trade Organic Certified beans from Guatemala, Peru and Sumatra. Morning Walk Breakfast Blend showcases a full-body and mild finish from beans roasted to a Medium-Light level. Notes of caramel and cocoa, toasted pecans, and sweet cherry.
Approximately 3.3 million dogs enter U.S. animal shelters every year. And about one quarter of those are euthanized before they're able to find a home. Grounds & Hounds Coffee is committed to eradicate unnecessary animal euthanasia and addressing animal welfare issues in our country. Born from a passion to give back to the animals who selflessly provide so much happiness.
All Grounds & Hounds specialty grade coffee is 100% Fair Trade and 100% Organic certified. Environmentally and ethically sourced from some of the best growing regions throughout the world. 20% of all sales are donated to no kill rescue organizations, providing a second-chance for at-risk pups. Through coffee and merchandise sales, Grounds & Hounds is helping provide safe-havens for rescue dogs between homes. Every cup helps a pup.
We independently select these products—if you buy from one of our links, we may earn a commission.