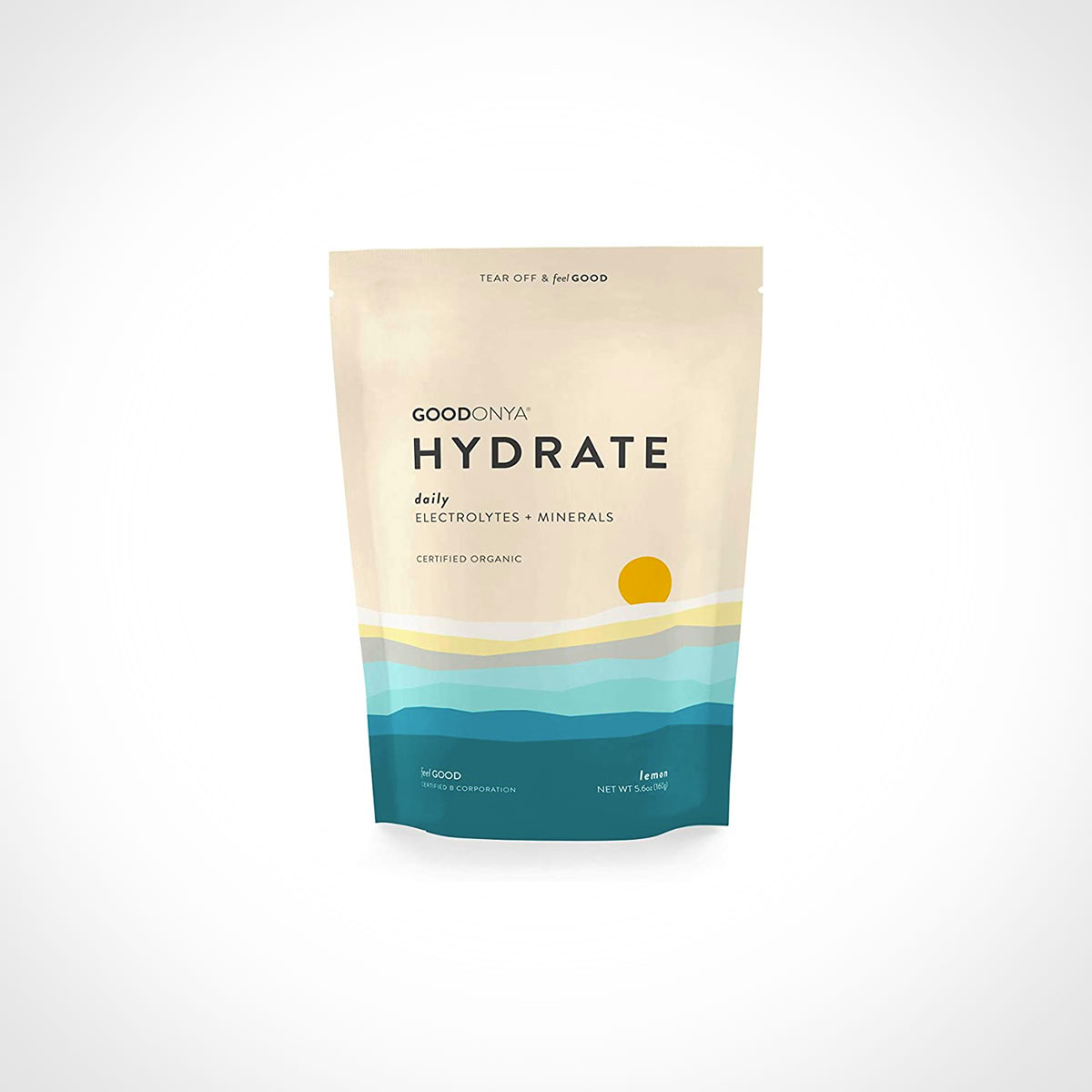 GOODONYA HYDRATE
GOODONYA HYDRATE is a certified organic electrolyte and mineral powder sourced from only "real" natural ingredients. Made from organic lemon juice and organic coconut water, with just a dash of organic stevia. Plus some of the purest, whole food electrolytes and minerals on the planet. Find out how good it feels when you let nature hydrate you!
GOODONYA is a beach-inspired, organic food and beverage brand passionate about sourcing only the best, all-natural ingredients. All ingredients are sourced from nature, in their purest form. And as a certified B Corporation, GOODONYA supports both a healthy body and planet. Real food and drinks that help you feel good.
HYDRATE contains all major electrolytes found in nature. The magnesium helps with headaches and potassium (from natural sea salt) helps with cramping from dehydration. A great source of natural energy, for hangovers, cell nourishment, pre and post workouts, when feeling sick, or just plain thirsty.
We independently select these products—if you buy from one of our links, we may earn a commission.