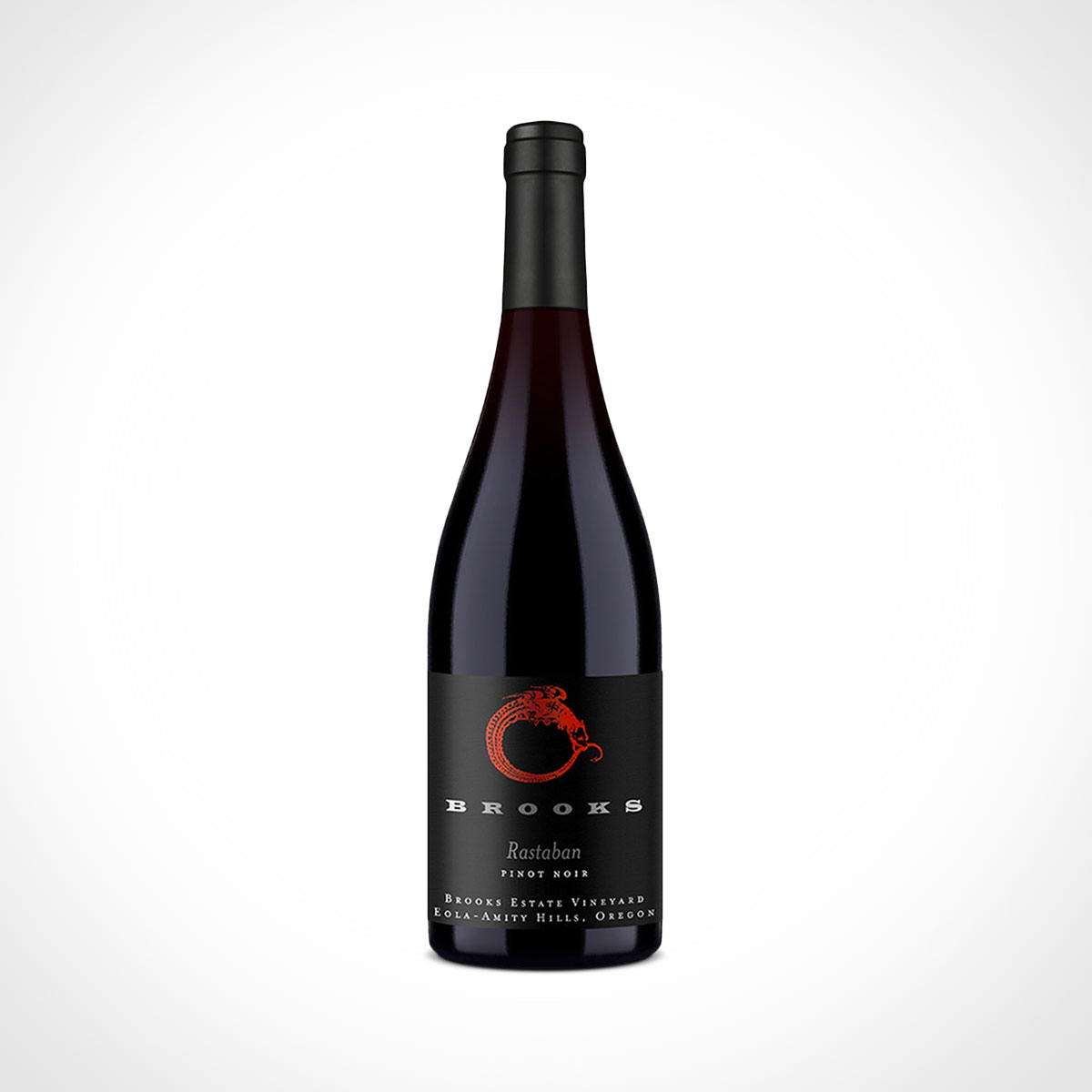 Brooks Rastaban Pinot Noir
Soil is the foundation of our global food supply, and a critical component to our sustainable future. But today's industrial agriculture practices, which include the use of synthetic fertilizers, fungicides, pesticides and more, are rapidly depleting the planet's while also poisoning our waterways. More sustainable agricultural techniques such as organic farming eliminates synthetic chemicals and helps build natural biodiversity back into healthy soil. The Willamette Valley, home to some of the planet's most amazingly elegant and expressive Pinot Noir wines, is a leader in environmental stewardship. The valley has some of the nation's most protective land use policies, with two-thirds of its vineyards farmed sustainably and over half, organically. Brooks Winery, located in the Eola-Amity Hills sub-region of Willamette Valley, takes sustainability one step further with biodynamic farming methods—an advanced form of organic farming focused on holistic management of a farm's full ecosystem including the fields, woods, wetlands, plants, animals and people. Through a great respect for the land and vineyard individuality, Brooks is able to achieve great depth, flavors and balance in their wine. This includes their critically acclaimed Rastaban Pinot Noir. With beautiful bright color and rich, earthy flavors of rhubarb, wild cherry, cinnamon, and nutmeg, this wine offers both power and appealing balance. Brooks is also a certified B-Corp and supporter of 1% For The Planet.
We independently select these products—if you buy from one of our links, we may earn a commission.