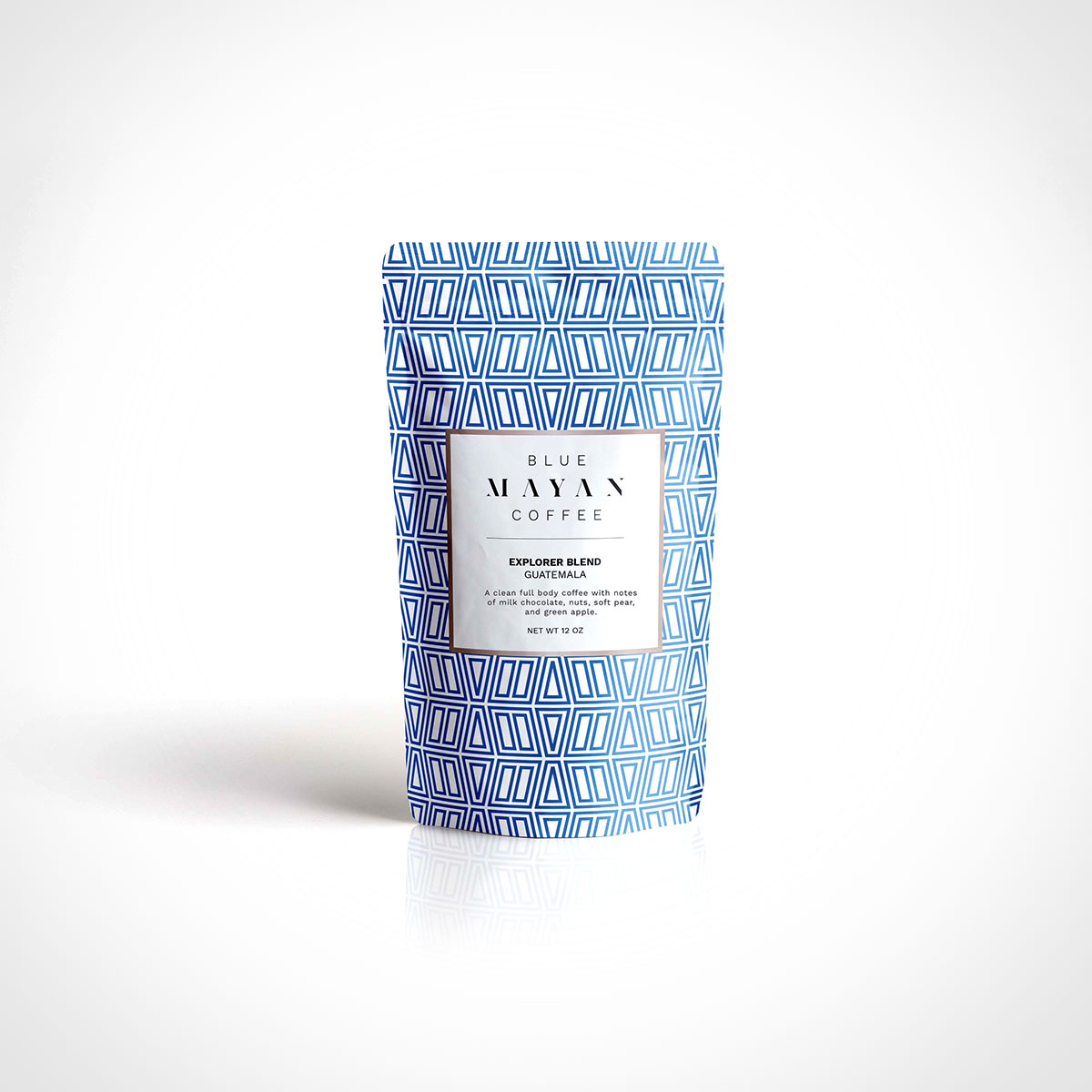 Blue Mayan Guatemalan Specialty Coffee
To most of us, coffee is just a morning routine or afternoon pick-me-up. But for many around the world, coffee is both a livelihood as well as a way of life. As the world's second most traded commodity in the world (after oil), coffee brings in an estimated $60 billion dollars annually. Less than 10% of those earnings end up in the countries where the coffee is produced. And less than 0.5% of that translate to wages for those who actually do the labor. Some coffee companies like Blue Mayan are heroically working to change that.
As a specialty coffee distributor, Blue Mayan is devoted to the direct sourcing and support of family-owned Guatemalan coffee estates. With a focus on social impact practices — including sustainability, environmental and social responsibility, and governance — Blue Mayan brings the unique flavors of Guatemalan coffee farms to you through artfully crafted coffee products. Their Explorer Blend is a medium light roast, resulting in a clean and full body coffee with notes of milk chocolate, nuts, soft pear and green apple. A perfect blend for both coffee newbies or seasoned vets.
Beyond offering farm to cup, sustainably harvested coffee, Blue Mayan also believes in the value of giving back to community through their partnership with Creamos Futuros. Creamos gives women across Guatemala a second chance at life through safe, dignified work — helping them feel more empowered while also providing financial and emotional stability. Every bag of Blue Mayan coffee sold gives back to the women of Creamos.
We independently select these products—if you buy from one of our links, we may earn a commission.