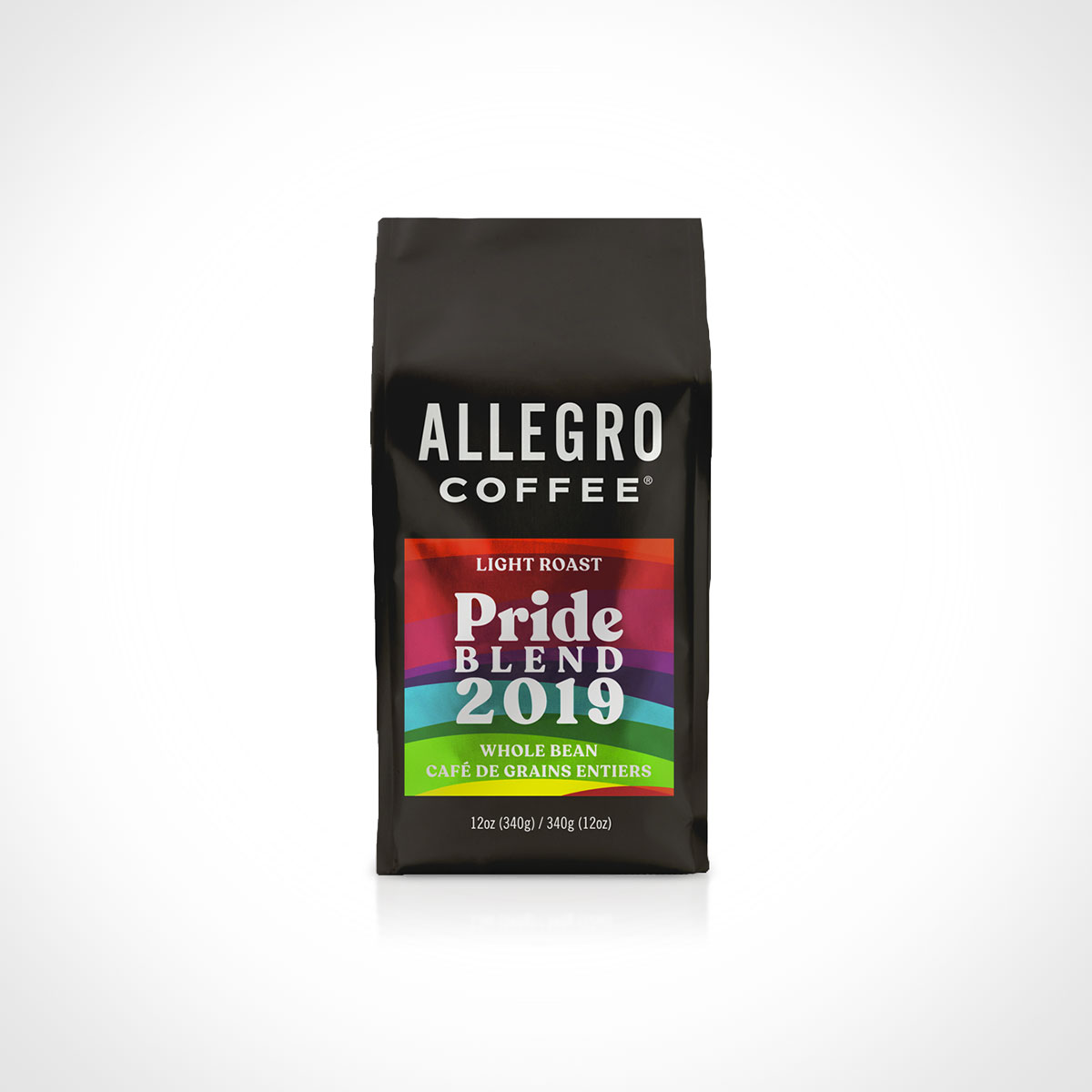 Funds community support efforts
This month Allegro is proud to feature their 2019 Pride Blend. Light roasted to highlight intense citrus flavors and deep red berry undertones, the blend is more than just a delicious coffee. It's part of Allegro's ongoing dedication to helping and building community. This year's Pride Blend donates to the Ali Forney Center, an organization based in New York committed to helping homeless LGBTQ youth around the country.
Allegro is a superb maker of fine coffees and outspoken advocate for ethical sourcing and sustainable farming practices. Through their Making Coffee Matter program, Allegro produces seasonal coffee blends that drive funding and awareness for a variety of non-profit organizations working to make meaningful, positive impact for their respective communities.
Support this heroic cause, and enjoy a delicious cup of Allegro coffee, available now through the end of June.