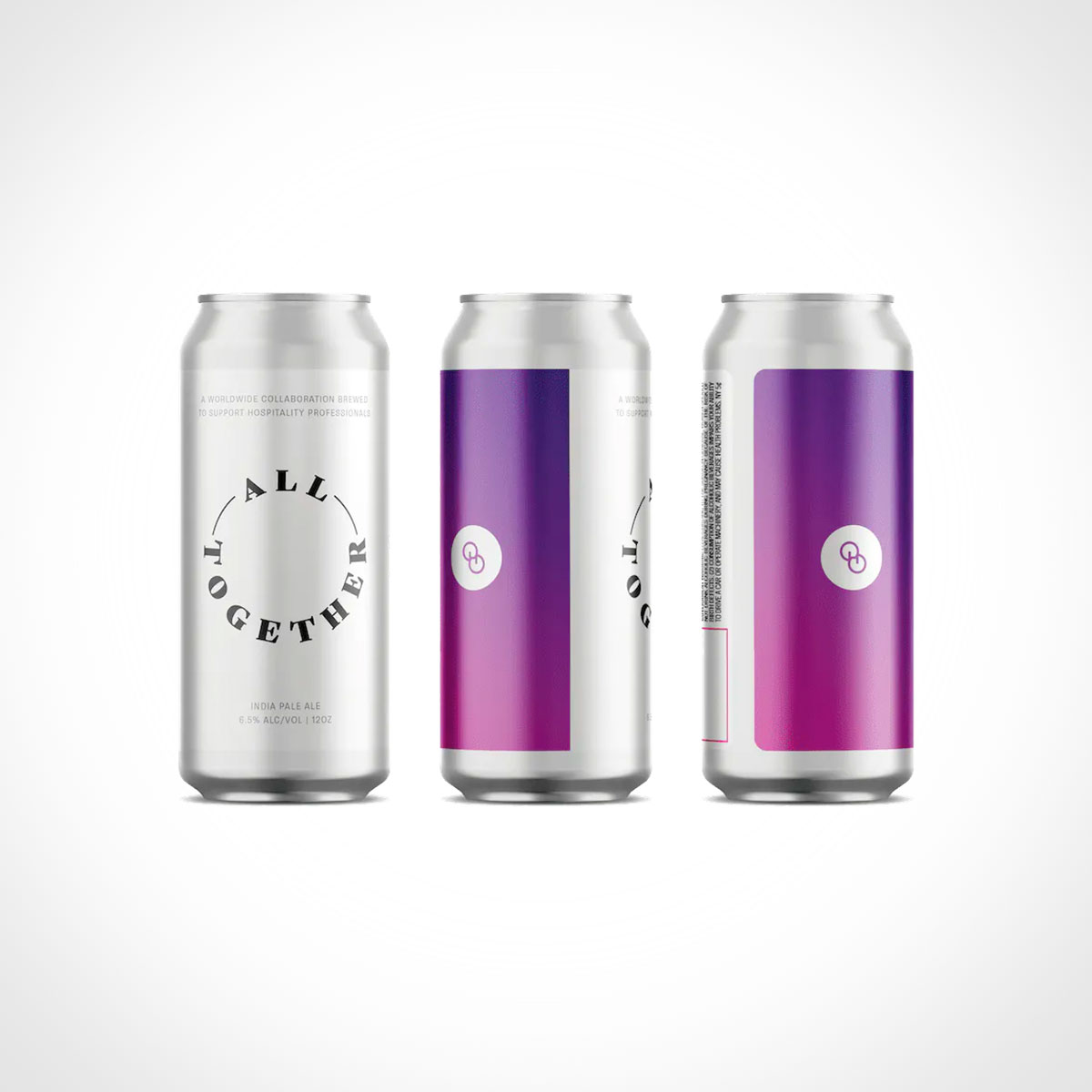 All Together Beer Collective
We have all been affected by the Coronavirus pandemic. Some more than others. All around, industries are being disrupted, local businesses closing, and people losing their jobs due to this outbreak. Among those hardest-hit have been workers in the restaurant/bar and hospitality industries.
Acclaimed New York brewery—Other Half—is asking brewers from around the globe to help raise awareness and money to support the struggling hospitality industry with #AllTogetherBeer. All Together is a global beer collective with individual breweries providing their own take on Other Half's open-source IPA recipe, artwork, and name.
In exchange, the collective asks that a portion of the proceeds go to supporting hospitality professionals in each participating brewery's own community. With any leftover profits going to the brewery itself, helping to weather the ongoing storm of the pandemic financial fallout.
Beer drinkers worldwide are encouraged to support the cause by signing up for the mailing list so they can find out when the All Together brews will be available to purchase from their local brewery.