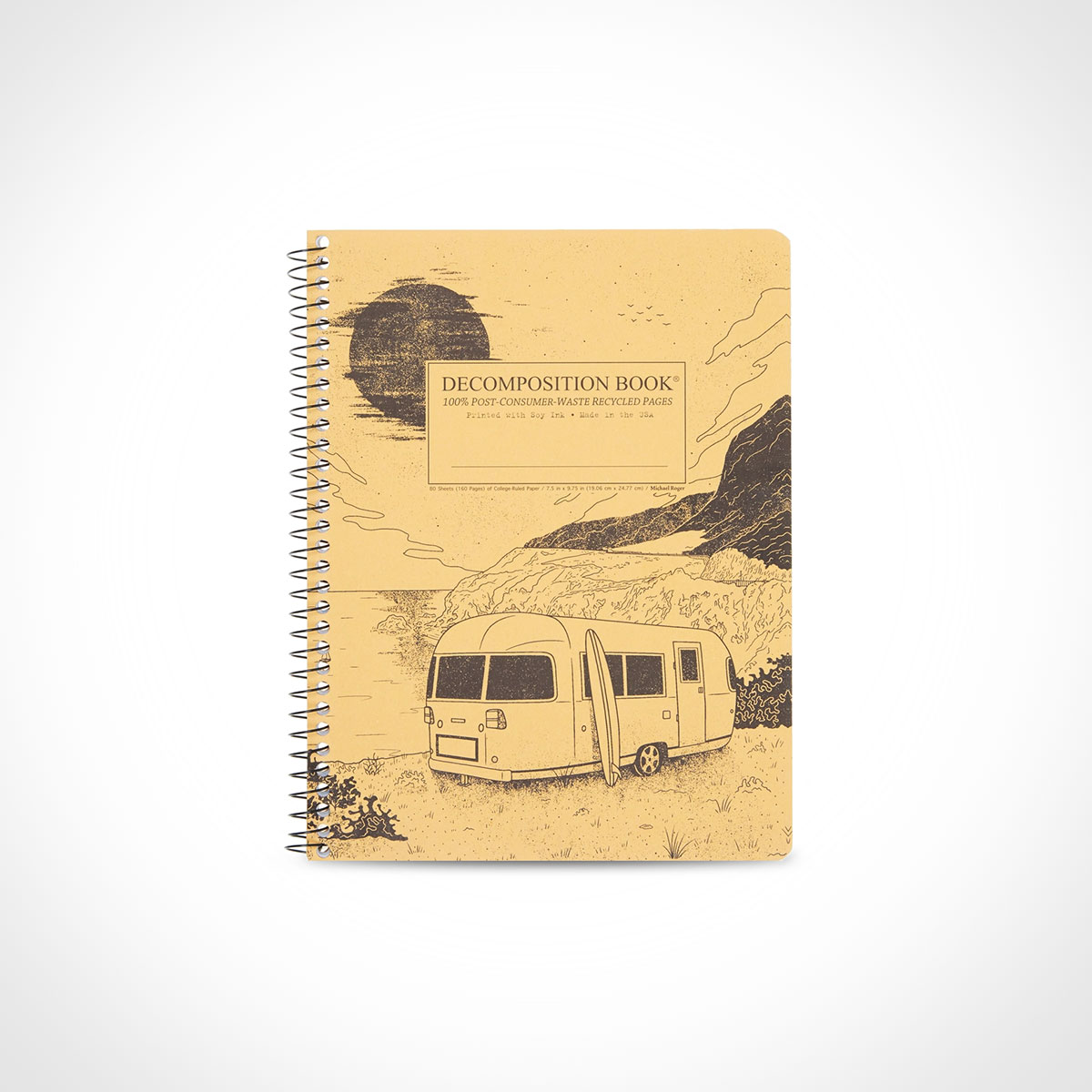 Big Sur Decomposition Notebook
Journaling is a great way to collect your thoughts and relieve stress. And these are very stressful times we find ourselves in.
Surf and serenity abound in the Big Sur Decomposition Notebook by Michael Roger. Each book is printed using soy ink and made from 100% post-consumer-waste recycled paper. This means every square inch of every sheet is paper that was used and discarded, then saved from the waste stream to be processed into new paper.
The purchase of products made with PCW-recycled paper supports an industry that has saved untold thousands of acres of forest, prevented the release of millions of additional tons of CO2, and helped preserve the habitat of all the creatures that call those forests home.
Enjoy your mental trip to the verdant cliffs of Big Sur.