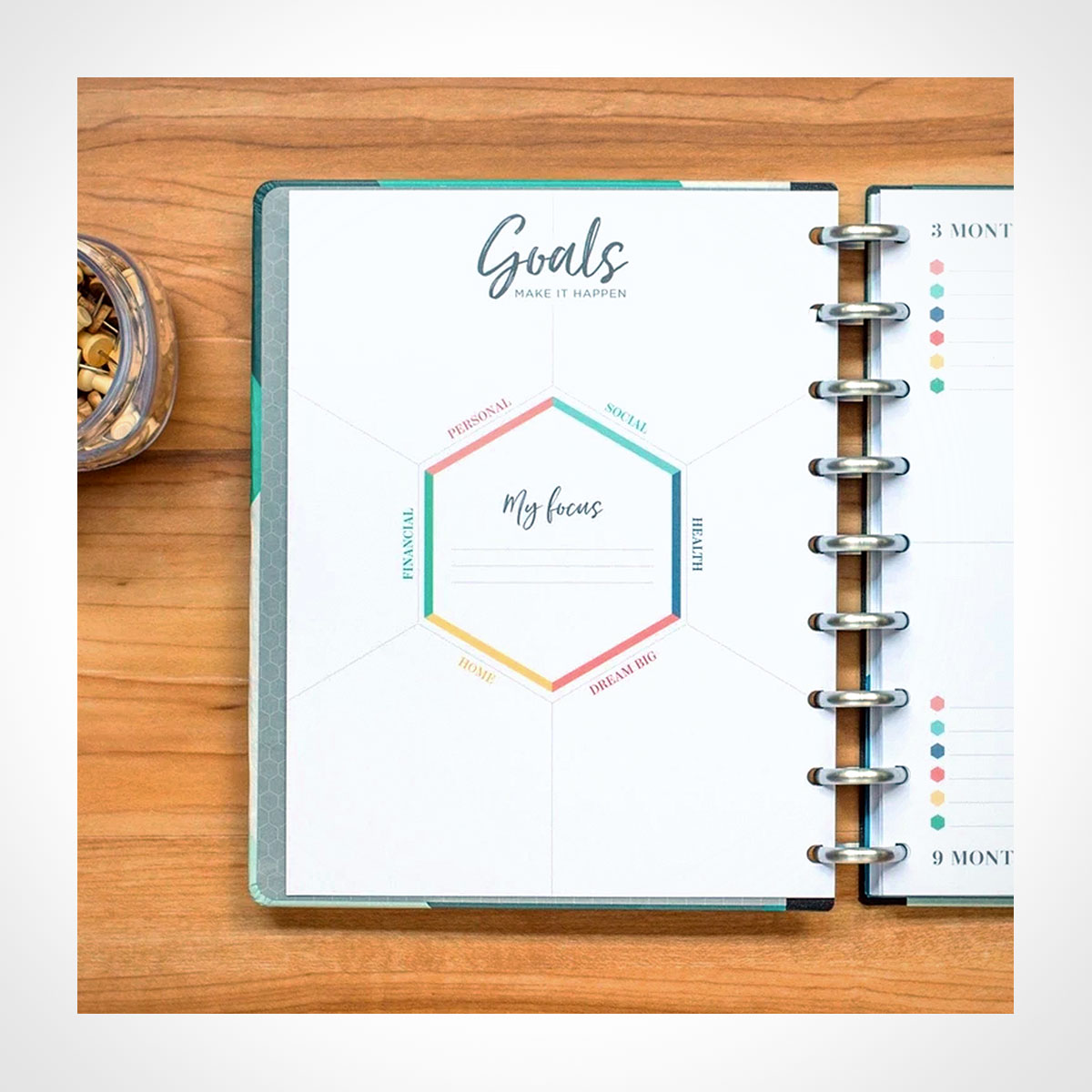 Supports teachers and empowers women
The 360° Disc Planner from inkWELL Press Productivity Co will help organize your life like never before with their completely customizable planners. Choose from a variety of textured paper covers with heavyweight interior pages featuring colorful themes and sets of polished metal discs. Each monthly/weekly/daily spread helps you organize your day and prioritize activities. There's also special pages for a mission board, goal planning, habit tracking and more.
InkWELL Press provides productivity systems that motivate people toward achieving goals and living more fulfilling lives. Their own goal is to give back to others through a variety of heroic giving programs. Through their Get 1 Give 1 program, inkWELL Press donates Academic Year Planners to teachers and home school parents at the start of each school year. And The New Life Initiative donates items to battered women shelters and residential treatment centers to help these women get back on their feet.
We independently select these products—if you buy from one of our links, we may earn a commission.