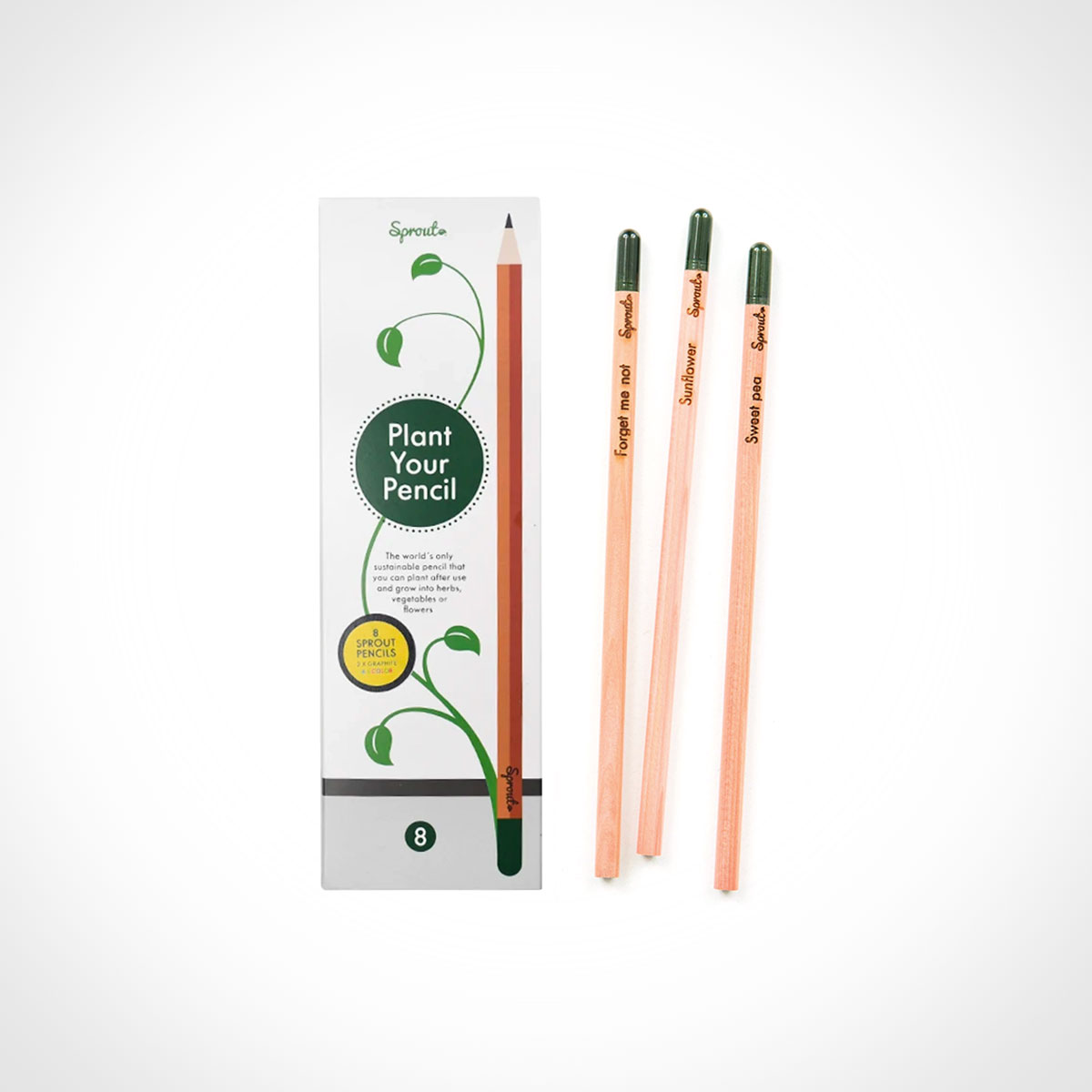 Plant a pencil and watch it grow
Sprout Plantable Coloring Pencils are a fun way to learn about sustainability and circular product life cycles. Each pencil includes a small seed capsule at the end. Write, color and draw until your pencil is too short to use, and then simply plant the stub upside down and watch it grow into fragrant herbs, beautiful flowers or fresh vegetables. Available in eight different colors and nine seed types.
Sprout aims to raise awareness for sustainability through green products and educational partnerships. All aspects of the Sprout pencil are sustainable and non-toxic – from the biodegradable seed capsule to the 100% natural clay and graphite core and natural wood. By planting a Sprout pencil instead of throwing it out, you can make sustainability visible to others. And inspire them to make changes in their daily life.
We independently select these products—if you buy from one of our links, we may earn a commission.