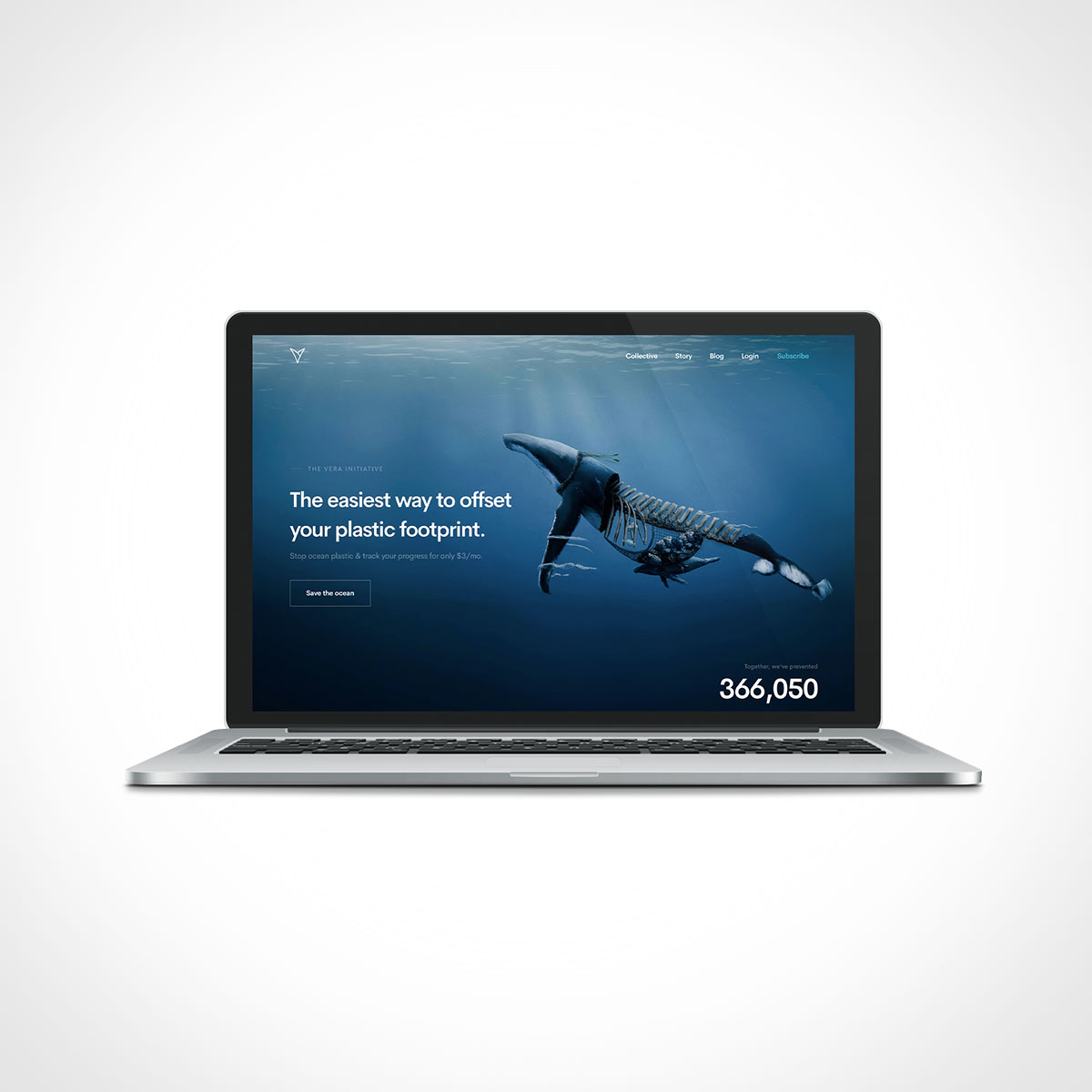 The Vera Initiative
The Vera Initiative is a new charitable giving platform that makes it easy to offset your plastic footprint. Using modern blockchain technology, Vera tracks the progress of membership contributions, providing an accurate and transparent view of your impact. For less than a cup of coffee (only $3/month), you can prevent exactly 250 plastic bottles from entering our oceans.
Oceans are the planet's life support system, contributing to the air we breathe, the water we drink, and the food we eat. But every year, more than 8 million tons of plastic waste is dumped into our oceans. And by 2050 there will be more plastic in the oceans than there are fish. By not taking care of our oceans, we're not taking care of ourselves.
The Vera Initiative was born from the realization that people who donate to environmental charities often have no idea where the money goes or if it even makes a difference. Vera makes the charitable giving experience more transparent, rewarding and effective.
As a member, your $3/month supports a variety of organizations working to clean our oceans, including Plastic Bank, Ocean Wise, Project Aware, and Ocean Conservancy. Each organization pursues different methods for cleaning the oceans, helping to maximize impact. And with Vera, you can see exactly how your money is being invested through a personalized dashboard. Track progress and watch your impact grow.
We independently select these products—if you buy from one of our links, we may earn a commission.