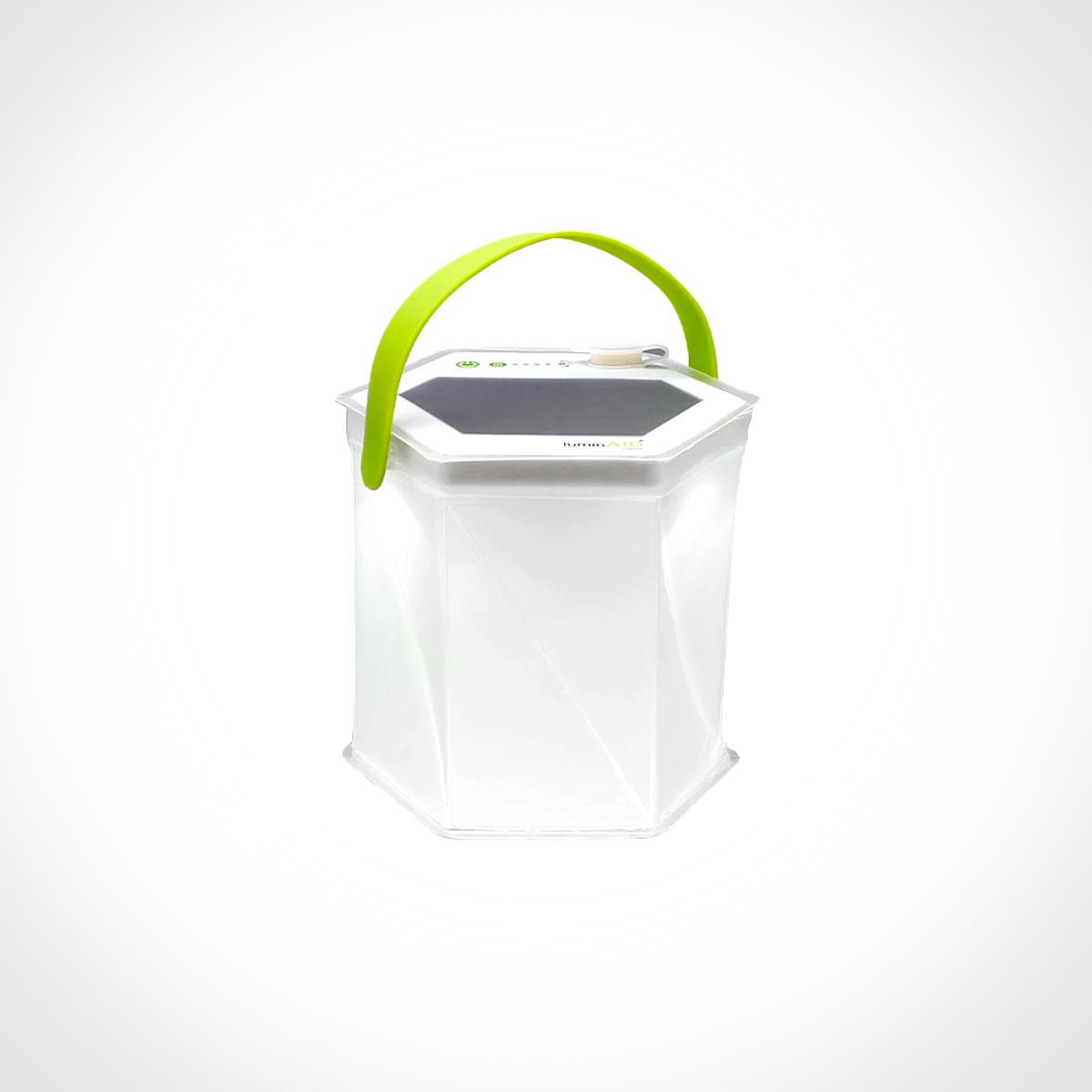 Provides safe light to people who need it most
The LuminAID Bloomio Twist unites renewable solar technology and intelligent design to make any space bright. This Bluetooth-enabled solar light connects seamlessly to your phone, to set light schedules, control multiple Bloomio lights at once, and choose from hundreds of color options. 100% waterproof and dustproof. And twists flat for storage, charging, and travel. Perfectly compact and portable for your next outdoor adventure, unexpected emergency, or a casual evening at home.
LuminAID is on a mission to spread light around the world. Through their Give Light, Get Light program, LuminAID works with NGOs and nonprofits to share safe solar light with those who need it most. Whether it's a natural disaster, a rural village without access to electricity, or refugees fleeing a crisis, access to safe and dependable light can make a tangible life or death difference. Empowering sustainable living beyond the grid, with a little help from the sun.
We independently select these products—if you buy from one of our links, we may earn a commission.