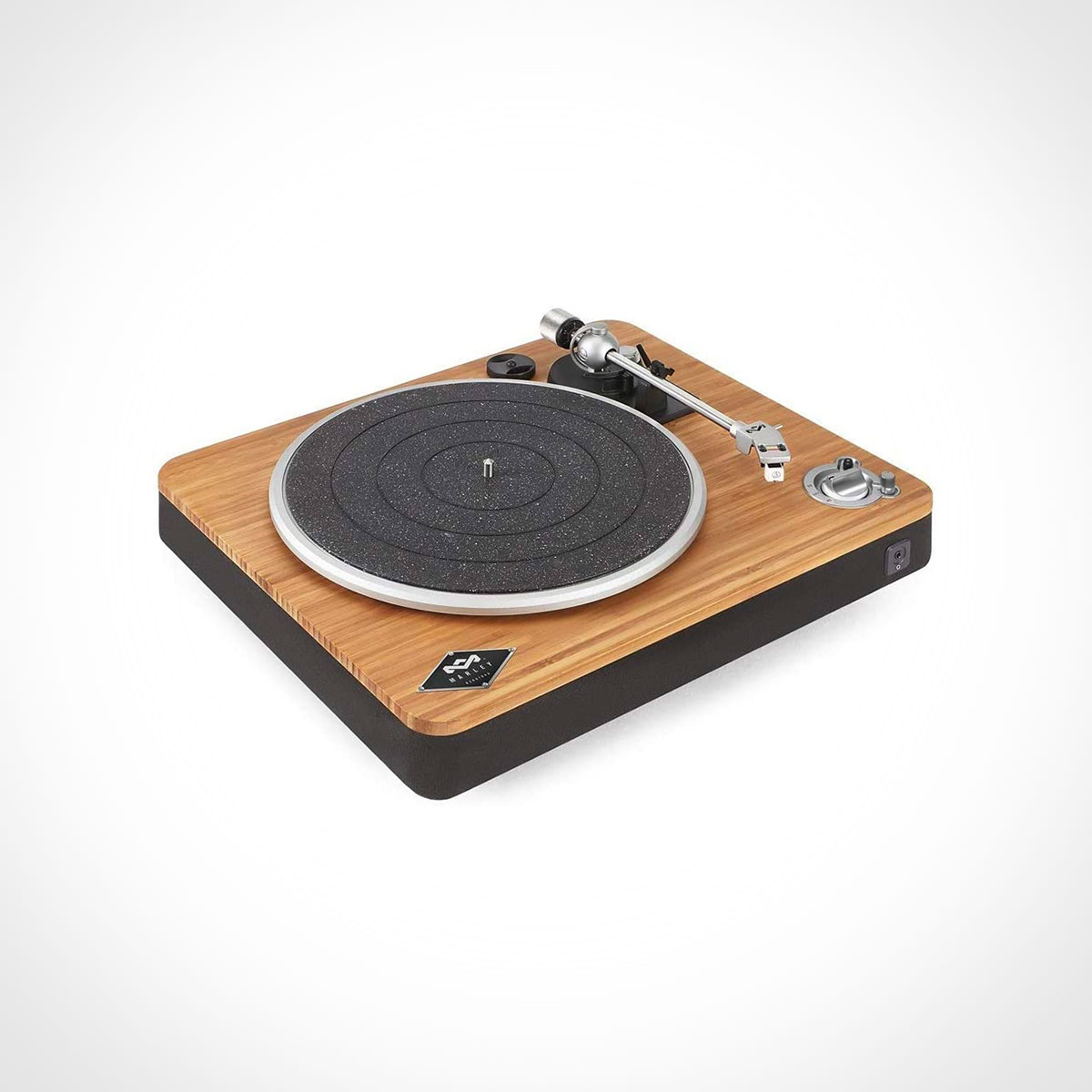 Devoted to supporting global reforestation & ocean conservation
House of Marley Stir It Up Wireless turntable provides a sleek design and smooth sound from sustainable materials. Made using a solid bamboo plinth, REGRIND™ silicone, REWIND™ fabric, recycled plastic, and recyclable aluminum. Enjoy a classic turntable that wirelessly connects to any Bluetooth speaker.
House of Marley is the first audio brand to craft products that include sustainable materials and contribute to global preservations efforts. Created in collaboration with the Marley family to carry on Bob Marley's legacy of love for music and planet. House of Marley products support global reforestation via One Tree Planted, and ocean conservation via the Surfrider Foundation.
We independently select these products—if you buy from one of our links, we may earn a commission.