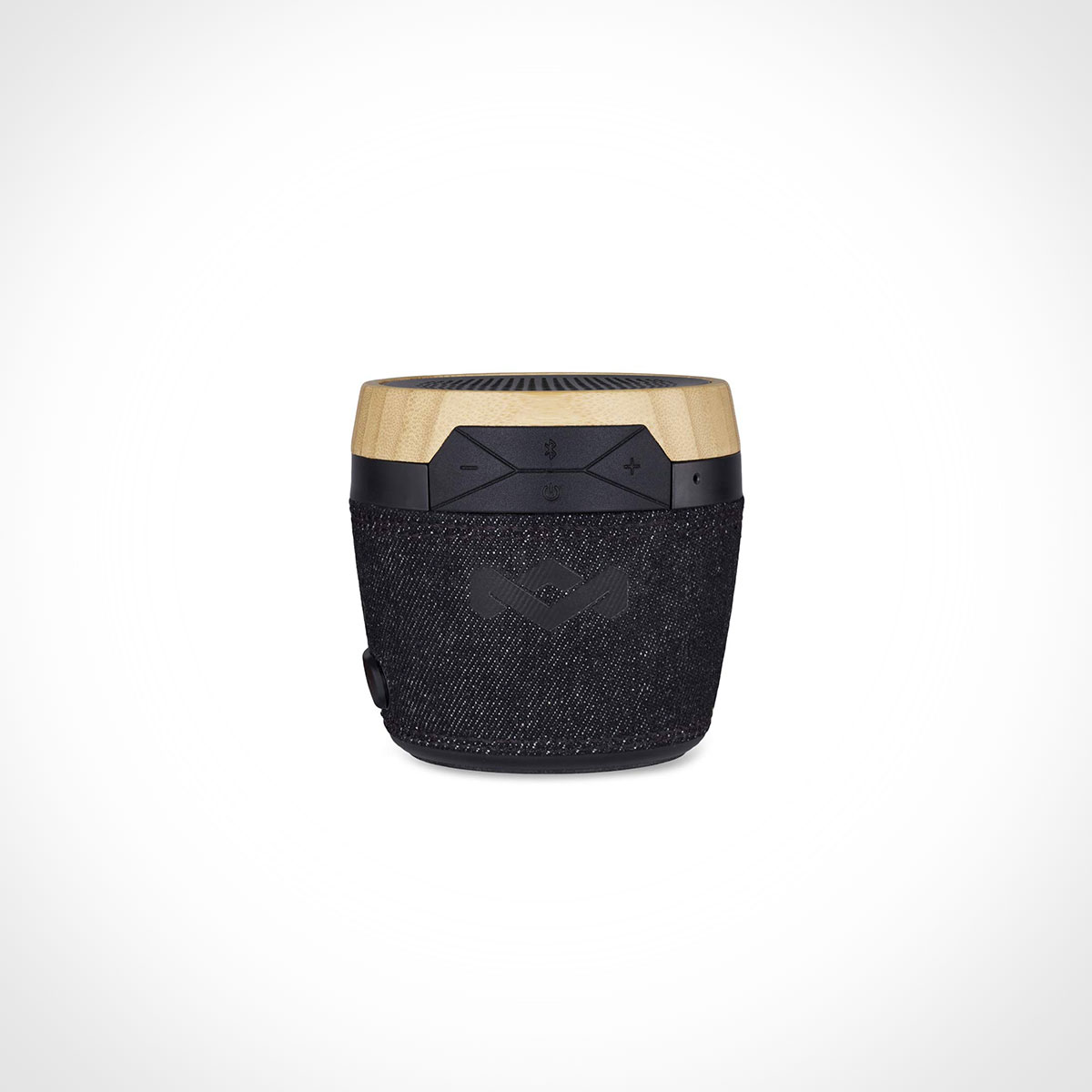 Devoted to supporting global reforestation & ocean conservation
The House of Marley Chant Mini BT is a small-but-mighty portable Bluetooth speaker that brings sustainable design and high performing audio wherever life takes you. This compact powerhouse of sound, offers up to 6-hours of battery life and comes with an attached carabiner clip for convenient transport. And the stylish yet rugged splash resistant design includes bamboo trim and HOM's patented Rewind fabric — made from recycled plastics spun together with natural hemp fibers.
Makers of stylish, eco-conscious audio products, House of Marley was founded by Bob Marley's children to further his legacy of sustainability. Each speaker is artfully crafted using mindfully sourced materials, including reclaimed textiles, bamboo, recycled plastic and ethically sourced fabric. A portion of all House of Marley sales are devoted to supporting global reforestation via One Tree Planted, and ocean conservation via the Surfrider Foundation.
We independently select these products—if you buy from one of our links, we may earn a commission.