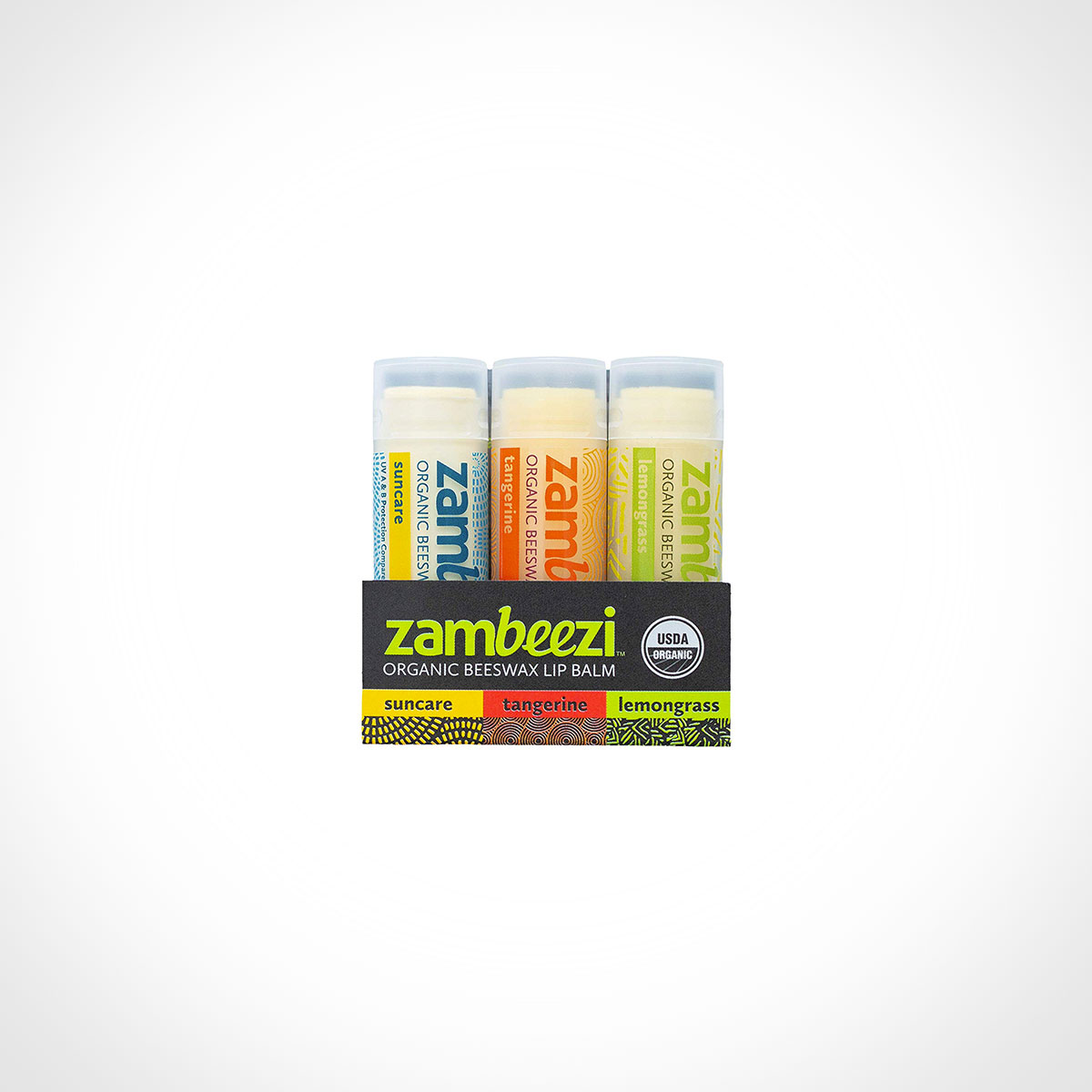 Creates sustainable economic opportunities for rural Zambian villages
Zambeezi Organic Beeswax Lip Balms are proudly crafted from the forests and farms of Zambia, Africa, using only the best organically grown, Fair Trade, Non-GMO ingredients. Available in three lip-nourishing flavors — gingery Lemongrass, tangy Tangerine and sun-blocking Suncare — each soothing lip balm is made from essential oils and Organic beeswax, free of harmful chemicals.
The vast Miombo forest of Zambia is one of the largest sub-tropical forests left in Africa, covering an area roughly the size of Texas. In addition to being an important global absorber of carbon dioxide, these forest ecosystems inhabit thousands of Bantu subsistence farmers, supporting life in much the same way they have for generations.
However, both the well-being of the Bantu people and the forest are being threatened due to destructive clear cutting and strip mining efforts. Lip Balm company Zambeezi supports a program which has organically certified an entire region of the forest, providing alternative sources of income such as beekeeping, which are much kinder to both the land and the people.
All the beeswax is farmed under fair trade conditions to create sustainable economic opportunities for rural Zambian villages. Regenerating communities and investing in a better future — for both the people and the planet.