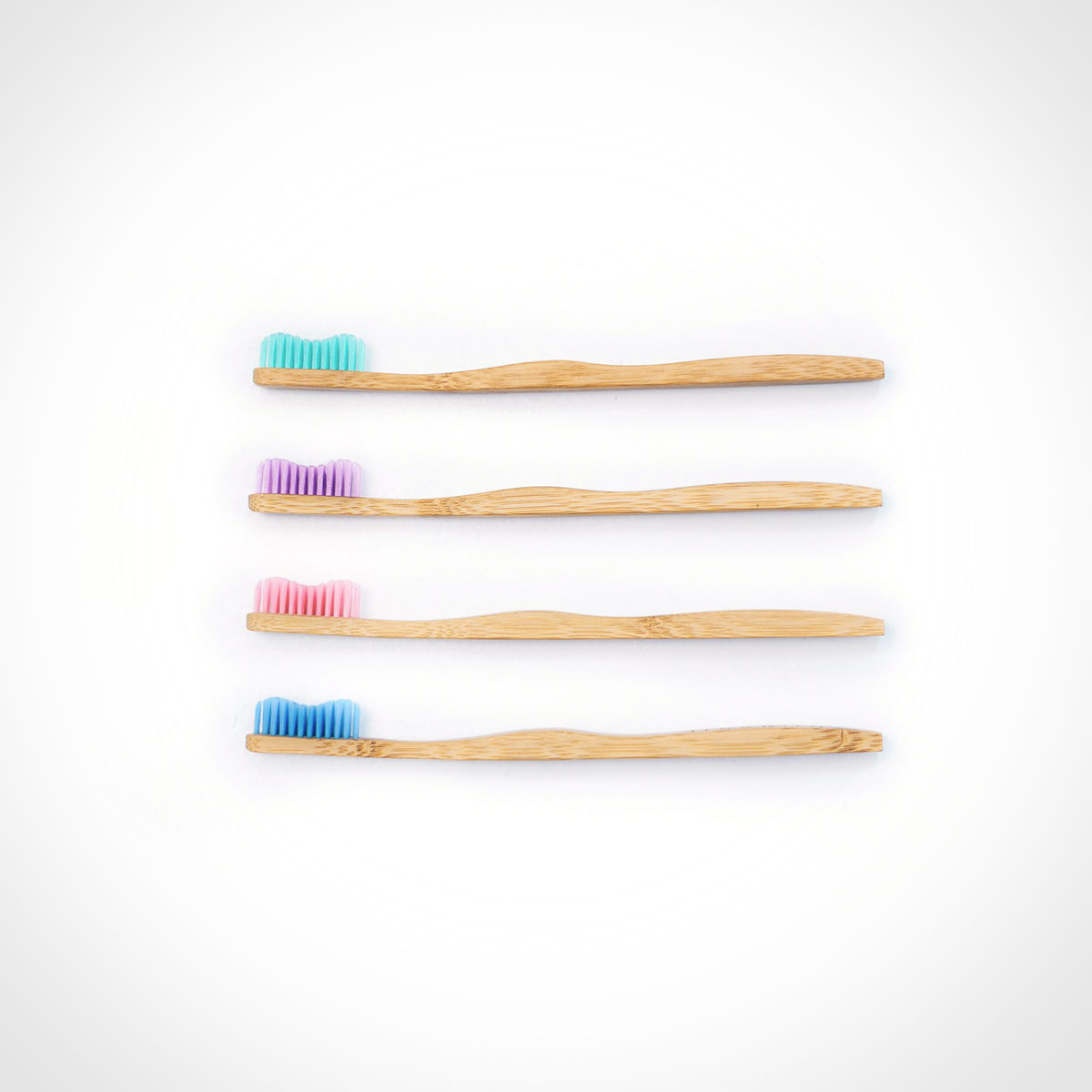 TreeBird Bamboo Toothbrushes
Each high-quality TreeBird Bamboo Toothbrush comes with soft BPA-free nylon bristles, as recommended by dentists. The moso bamboo handle is naturally antibacterial and completely compostable (with bristles removed). And with four fresh colors to choose from you can share across the family or cycle through yourself. TreeBird packaging is also compostable, made from Kraft paper, plant-based stickers, and soy-based ink.
Today, more than 5 trillion pieces of plastic are floating in our oceans. A combined mass of more than 250,000 tons, with an additional 8 million tons of plastics leaking into the ocean every year—the equivalent of a garbage truck dumping its contents into the ocean every minute. This devastating pace is expected to increase to two per minute by 2030 and four per minute by 2050, at which point there will be more plastic than fish in our oceans.
With such a massive problem it can feel overwhelming to know where to get started. But one simple way is by replacing something made of plastic that you use every day, your toothbrush. Over 99% of the world's toothbrushes are made of plastic, the kind that's not recyclable and will eventually end up in either landfills or the ocean to sit for an eternity. Luckily TreeBird provides safe, eco-friendly bamboo alternatives to the age-old plastic toothbrush problem.
We independently select these products—if you buy from one of our links, we may earn a commission.