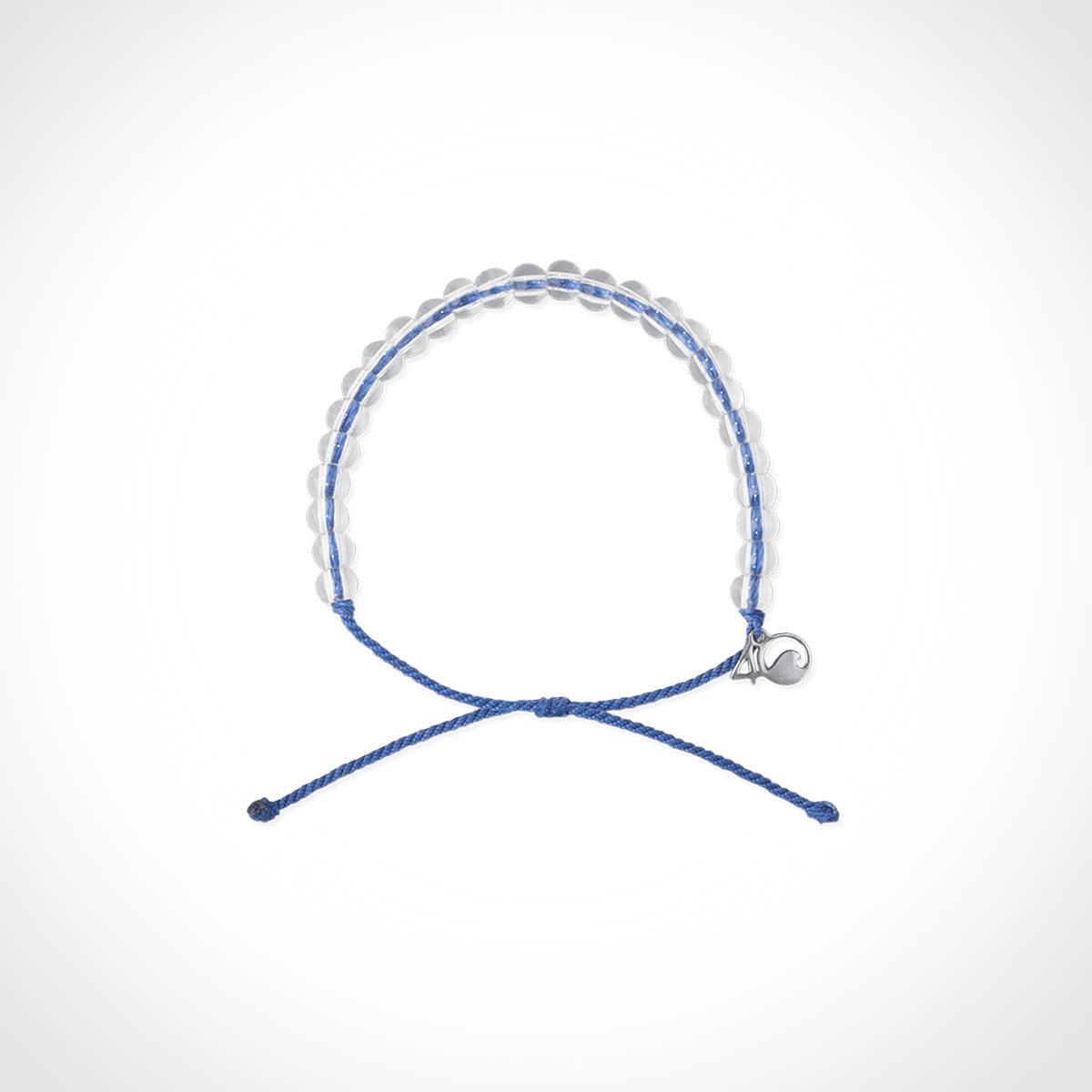 Removes one pound of trash from the ocean
The original 4ocean Bracelet is the do good fashion accessory both you and the planet need. Wearing the 4ocean Bracelet instantly identifies you as a member of the clean ocean movement. Acting as a reminder to curb your consumption of single-use plastic and symbolizing your commitment to a plastic-free ocean. Every bracelet purchased funds the removal of one pound of trash from the ocean, rivers, and coastlines around the world.
Plastic accounts for up to 90% of all marine debris. The overproduction and overconsumption of single-use plastic has created a global crisis. While often used for just seconds, plastic has a lasting impact in the environment. Breaking down into smaller microplastic particles to spread throughout the ocean. Eventually making their way back to us in the water we drink and the fish we eat.
4ocean is a purpose-driven brand on a mission to end our ocean plastic crisis. For every product purchased, they pull one pound of trash from oceans and coastlines. And purchasing a 4ocean bracelet does more than just help clean oceans. It also creates sustainable, living-wage jobs for artisans in remote villages scattered across Indonesia.
More Brands Supporting Clean Oceans
We independently select these products—if you buy from one of our links, we may earn a commission.