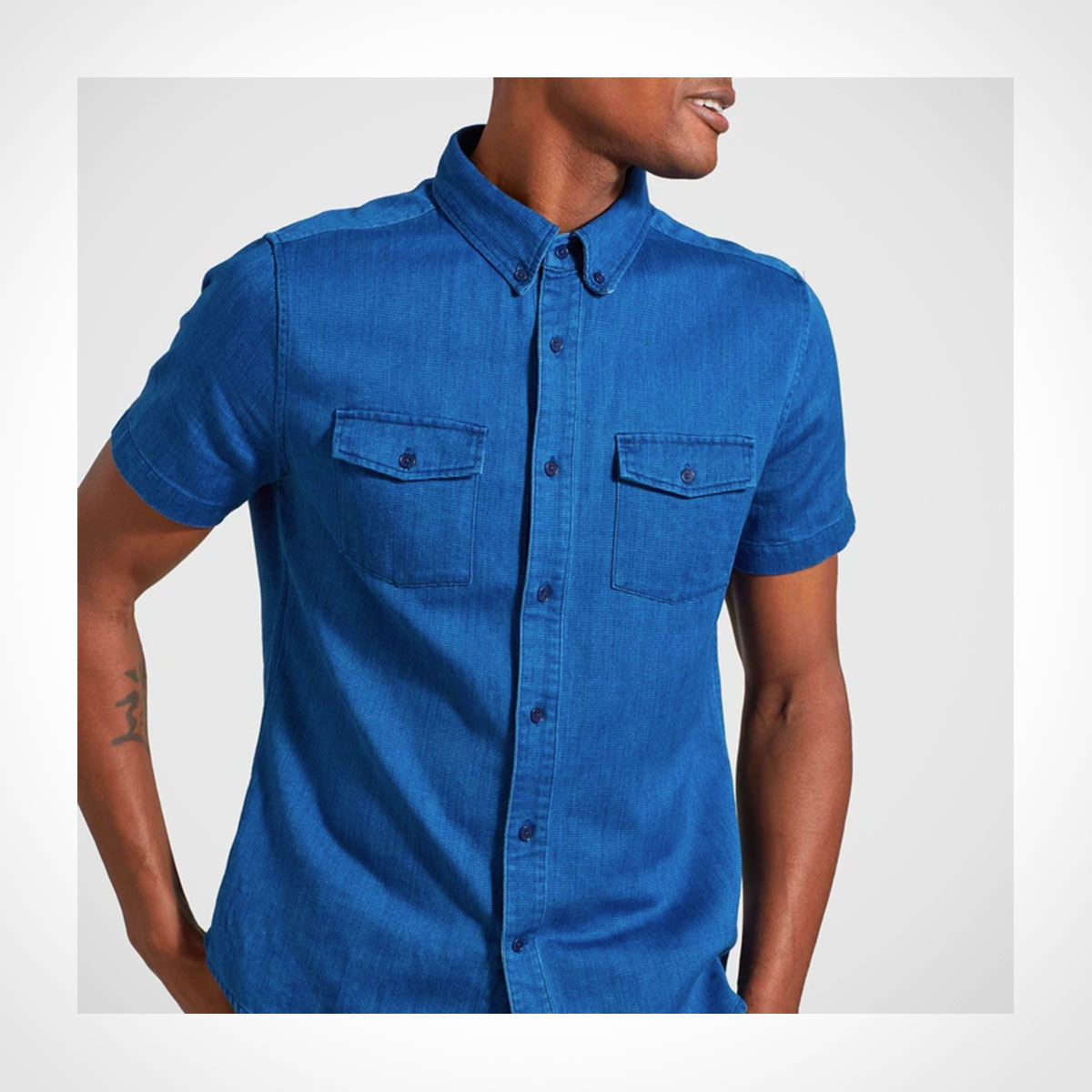 Every purchase removes one pound of trash from our oceans
United by Blue Indigo Short Sleeve Button Down is the perfect shirt for beach strolls and barbecues. Made from a combination of 87% organic cotton and 13% hemp, for a lightweight breathable feel. With placket and chest pockets made from the nuts as opposed to plastic. And of course, every purchase helps remove one pound of trash from oceans and waterways.
A staggering 8 million tons of plastic waste is estimated to enter the world's oceans every year. Where it slowly breaks down into smaller microplastic particles to be consumed by fish and other marine life, eventually making its way back to us. United By Blue is heroically working to confront the world's plastic problem in the most direct way possible—by removing it directly from shorelines and waterways. For every product sold, United by Blue promises to remove one pound of trash from our oceans. While also striving to produce their products as responsibly as possible, using both recycled and sustainable materials.
We independently select these products—if you buy from one of our links, we may earn a commission.