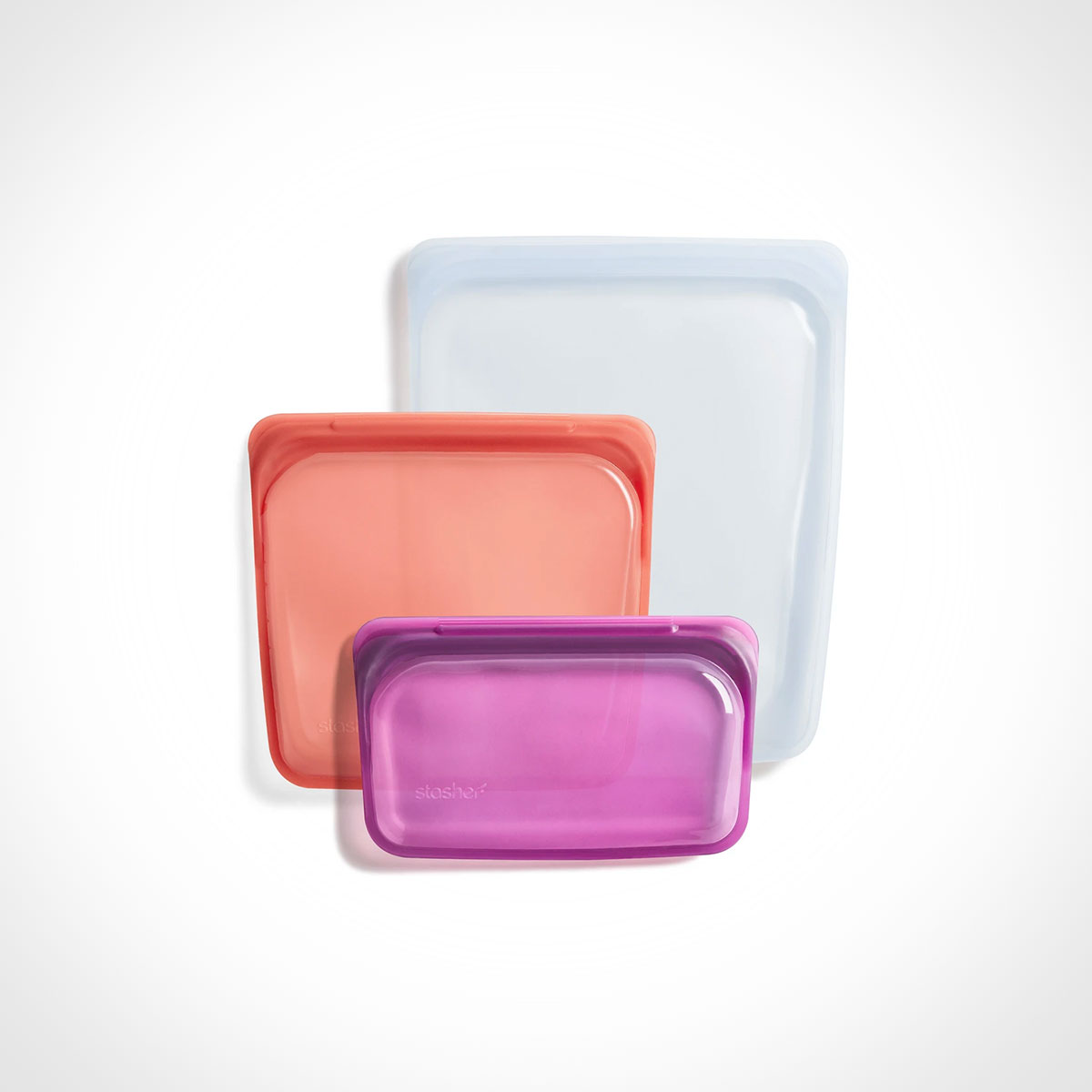 Endlessly reusable bags that give back to environmental causes
Stasher Bags Reusable Silicone Mojave Trio offers a collection of bestselling bags in earthy desert tones. Each bag is a reusable everyday essential for kitchens and homes. But Stasher bags are not just ideal for food. They also provide a perfect solution to organizing, prepping and packing for busy, on-the-go lifestyles – from hiking to work from home. And every bag gives back to environmental organizations.
Stasher was born from an unwavering commitment to reduce single-use plastics. Americans burn through an estimated 100 billion single-use plastic bags every year, with only about 1 percent of those getting recycled or returned. The remaining 99% end up in landfills (where they take roughly 500-1,000 years to decompose) or tossed into nature, eventually making their way into our waterways and oceans. Every time you use a Stasher bag you help keep more single-use plastics out of our natural environment.
As a member of 1% for the Planet, every sale of Stasher bags helps fund high-impact organizations working to protect the future of our oceans and planet. Stasher is proud to donate to nonprofits such as Surfrider Foundation, The Coral Reef Alliance, 5Gyres, and Save the Bay.
More Reusable Alternatives
We independently select these products—if you buy from one of our links, we may earn a commission.