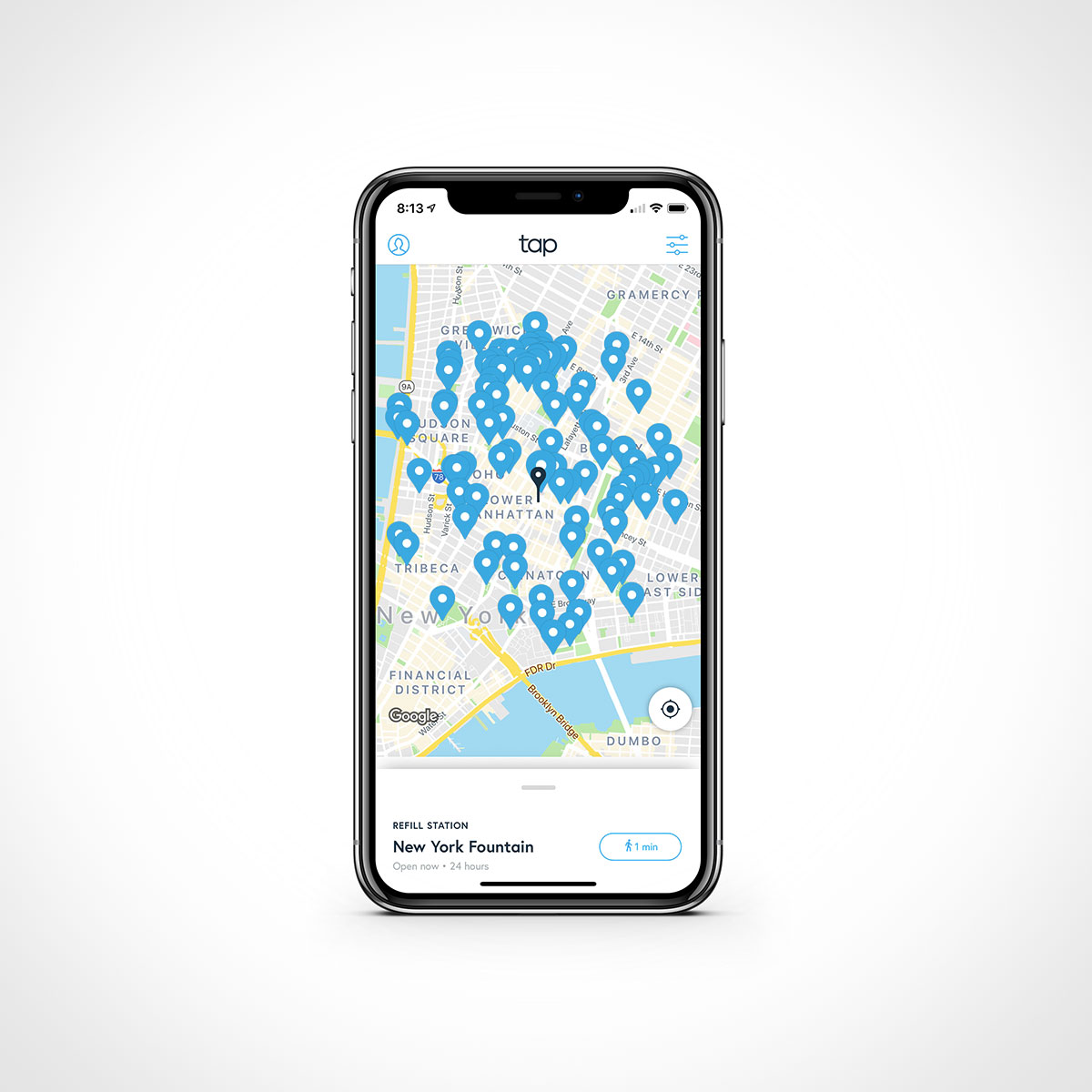 Tap – Find Water Anywhere
Globally, over 1 million single-use plastic bottles are purchased every minute, with nearly 80% of these ending up in our landfills and oceans. From there the plastic that enters our natural environment breaks down into other smaller pieces, microplastic, which permeates everything from the air we breathe to the food we eat. For this reason, it's essential to replace single use plastics with reusable alternatives, like refillable water bottles. But sometimes finding a place to fill your bottle can be a challenge, especially while traveling. That's where Tap has you covered. The Tap app helps find water anywhere, so you never have to buy bottled water again. With over 35,000 Refill Stations in 30 countries and 7,300 cities, simply open the app and within seconds you'll find the closest place to refill your water bottle. Tap's Refill Station network is partly made up of partner coffee shops and fast-casual restaurants, but also includes the best public places for water bottle refills around the world. To create real change, and reduce the amount of single-use plastics in our environment, we must change our habits. Luckily there are heroic solutions like Tap making this shift more convenient and reliable.
We independently select these products—if you buy from one of our links, we may earn a commission.