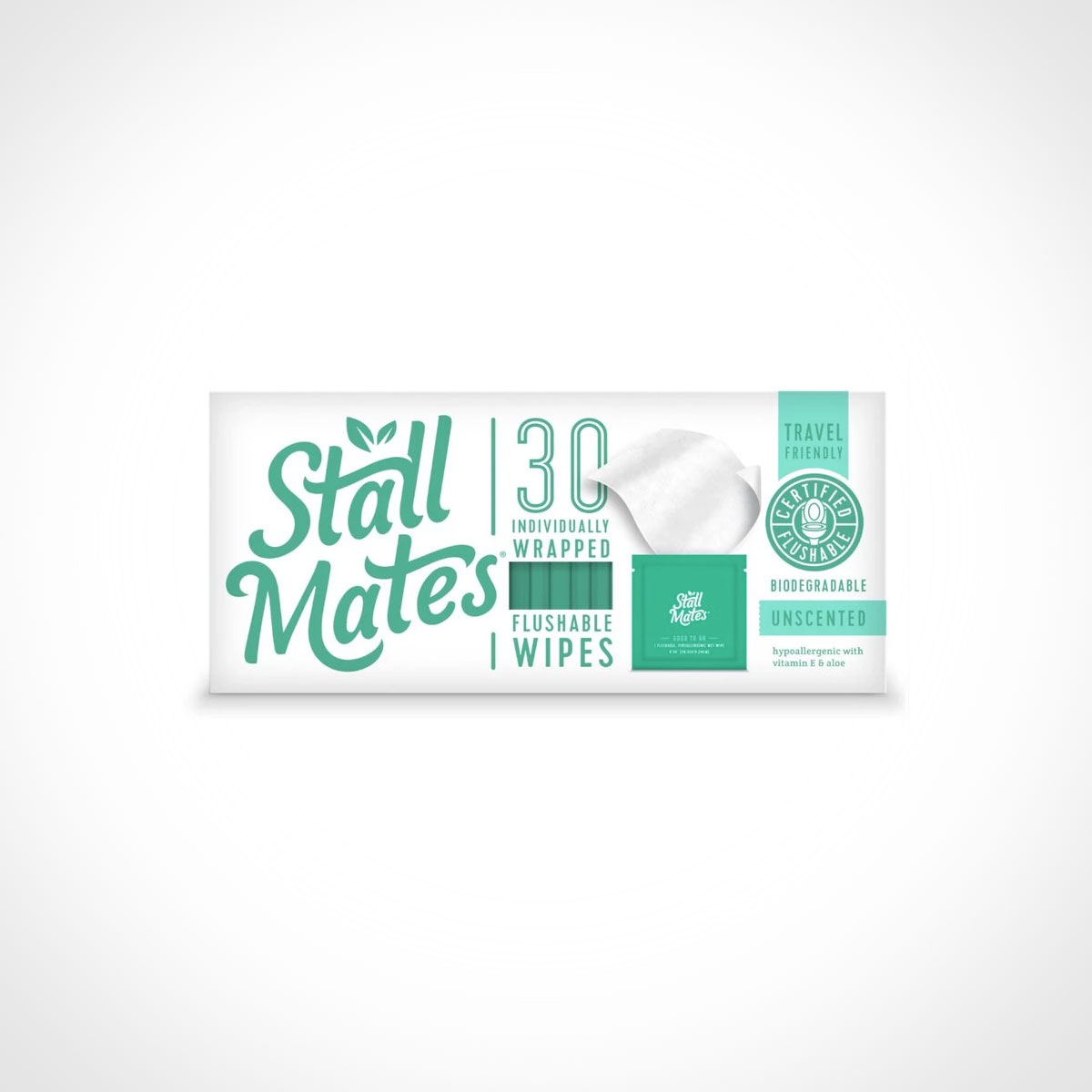 Stall Mates Flushable Wipes
Stall Mates Flushable Wipes offer an effective head-to-toe cleaning option that's as sensitive on your skin as it is on the environment. Made with all natural, hypoallergenic ingredients—including cucumber, aloe and chamomile. With Stall Mates, you'll always be left feeling clean a d refreshed no matter where you roam.
Outdoor enthusiasts and international travelers alike know the challenges of staying clean and fresh far from home. The all-too-likely possibility of depleted bathrooms or substandard facilities can turn a fun adventure into a personal hygiene fiasco. Unfortunately there aren't many eco-friendly options out there. That's where Stall Mates come in.
With a commitment to sustainability, Stall Mates are made to disintegrate in water, independently tested and certified flushable and biodegradable. Plus, the facility where they're produced is run entirely on renewable solar power. Stall Mates also partners with Trees for the Future, a nonprofit with reforestation projects all over the world, to plant a tree for every box of wipes sold.