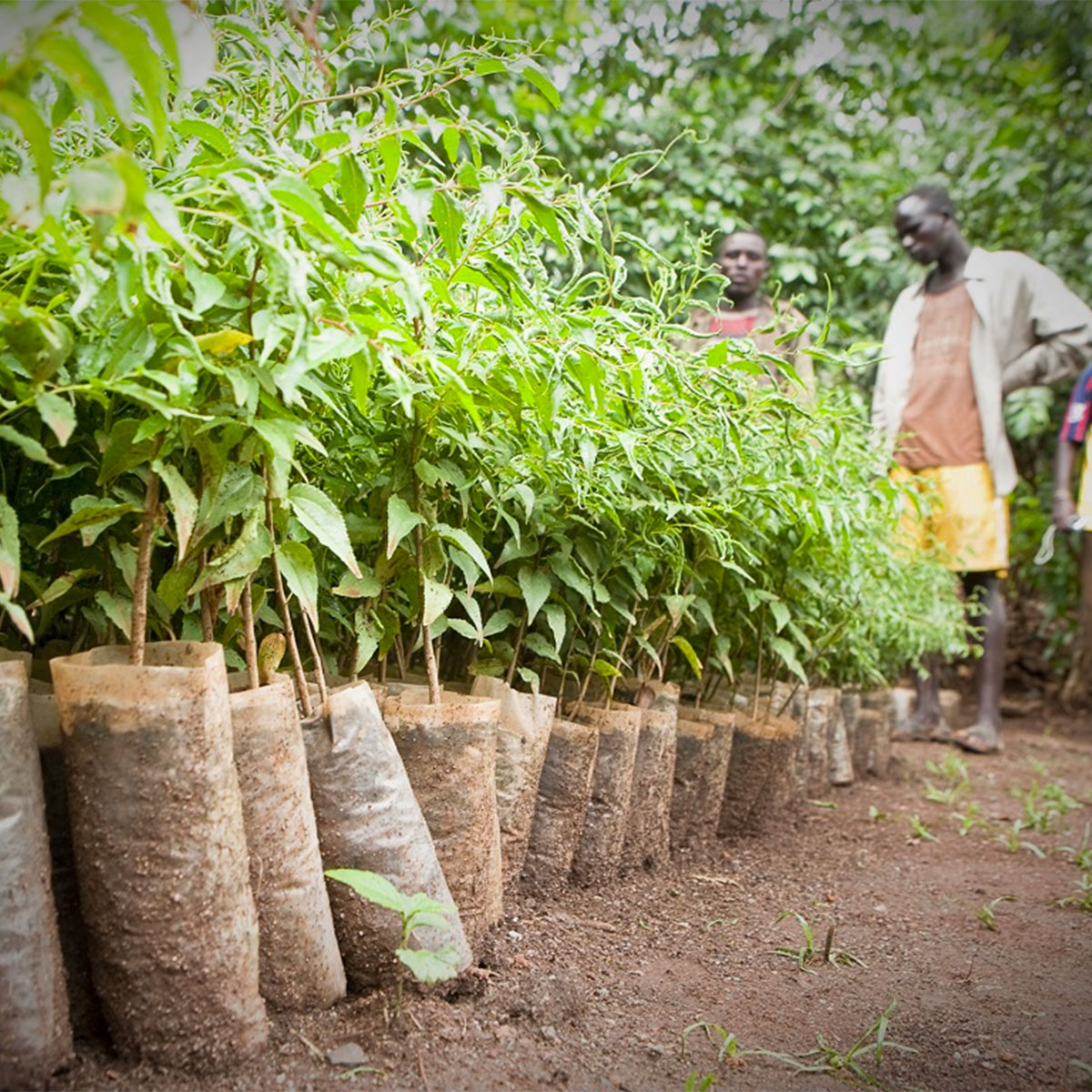 Cultivating a better world for humanity & nature
Trees for the Future is an environmental non-profit that looks to improve the livelihoods of impoverished farmers by revitalizing degraded lands. Through their Forest Garden Approach, farmers are trained to plant trees that protect and bring nutrients back to the soil. While learning to grow a variety of fruits and vegetables.
Today, around the world, we lose trees at a rate of 50 soccer fields per minute as existing harmful food systems destroy the naturally sustainable ecosystems. Most of this degradation occurs in the developing tropics regions where hundreds of millions of chronically-hungry, smallholder farming families use destructive and short-sighted agricultural practices that further degrade their communities trees, soil, water and biodiversity.
By training farmers to sustainably revitalize their land, they are able to experience increased gains in income and food security. While learning about advanced Forest Garden management and conservation techniques to optimize the long-term health and productivity of the land. To date Trees for the Future has planted over 180 million trees and help people survive on degraded lands in more than 60 nations across Asia, Africa, and the Americas.
We independently select these products—if you buy from one of our links, we may earn a commission.