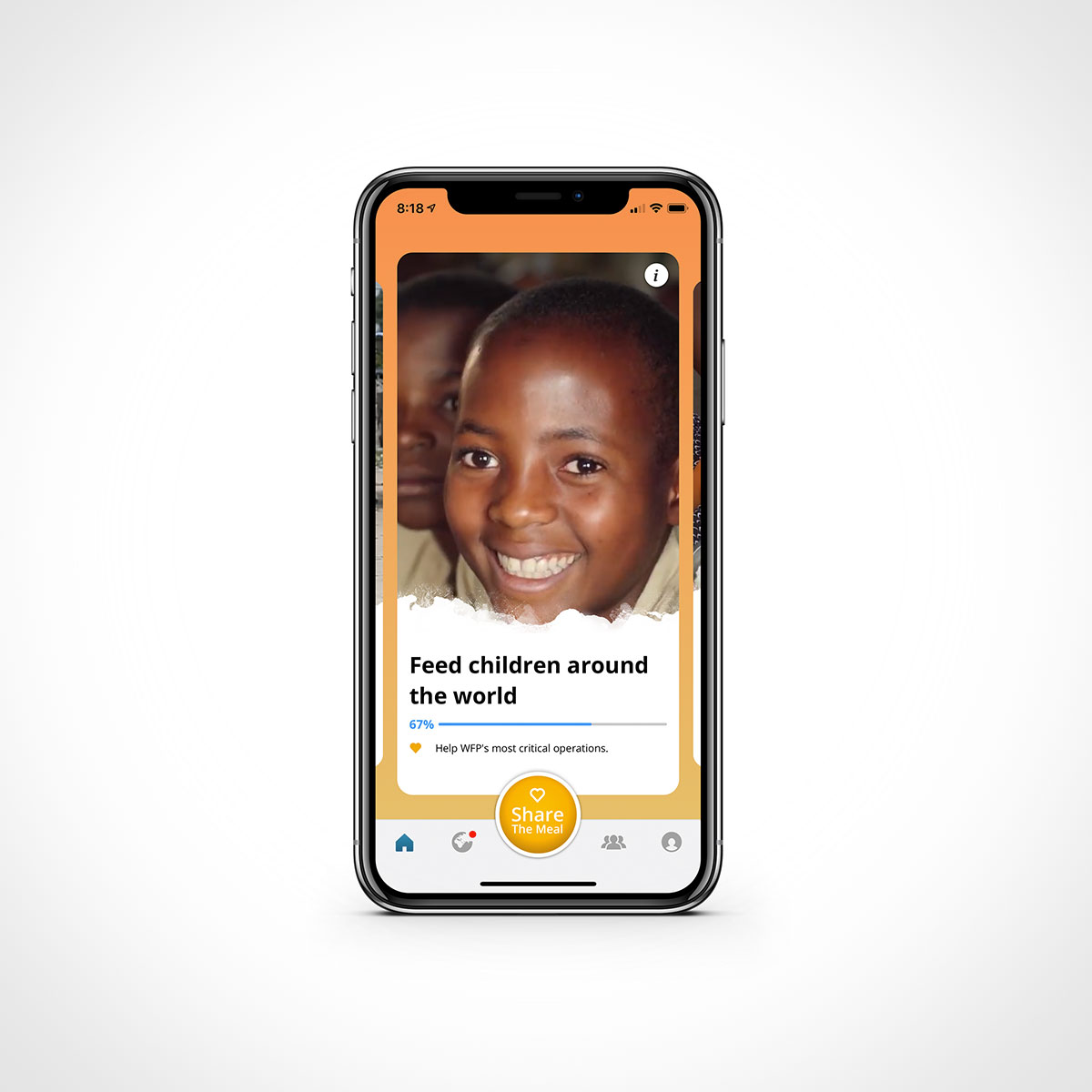 ShareTheMeal – Together we can end hunger
Hunger kills more people every year than AIDS, malaria and tuberculosis combined. And, there are some 159 million children today whose growth is stunted due to a lack of food and proper nutrition. The good news is that hunger is solvable. ShareTheMeal is an app that helps fight global hunger through the United Nations World Food Program (WFP). The concept is simple. With a few taps of your phone, you can feed a hungry child in need. The app includes a variety of options for giving. For as little as 50 cents, you can feed one child for one day. Or, setup a recurring donation to feed a child monthly. You'll be able to track exactly where your donations go and who you are helping. And you can even create a team in order to fight hunger together with friends. So the next time you sit down for a meal, consider using your phone for something more impactful than instagramming food photos. Help feed hungry children around the world with just a few taps.
We independently select these products—if you buy from one of our links, we may earn a commission.