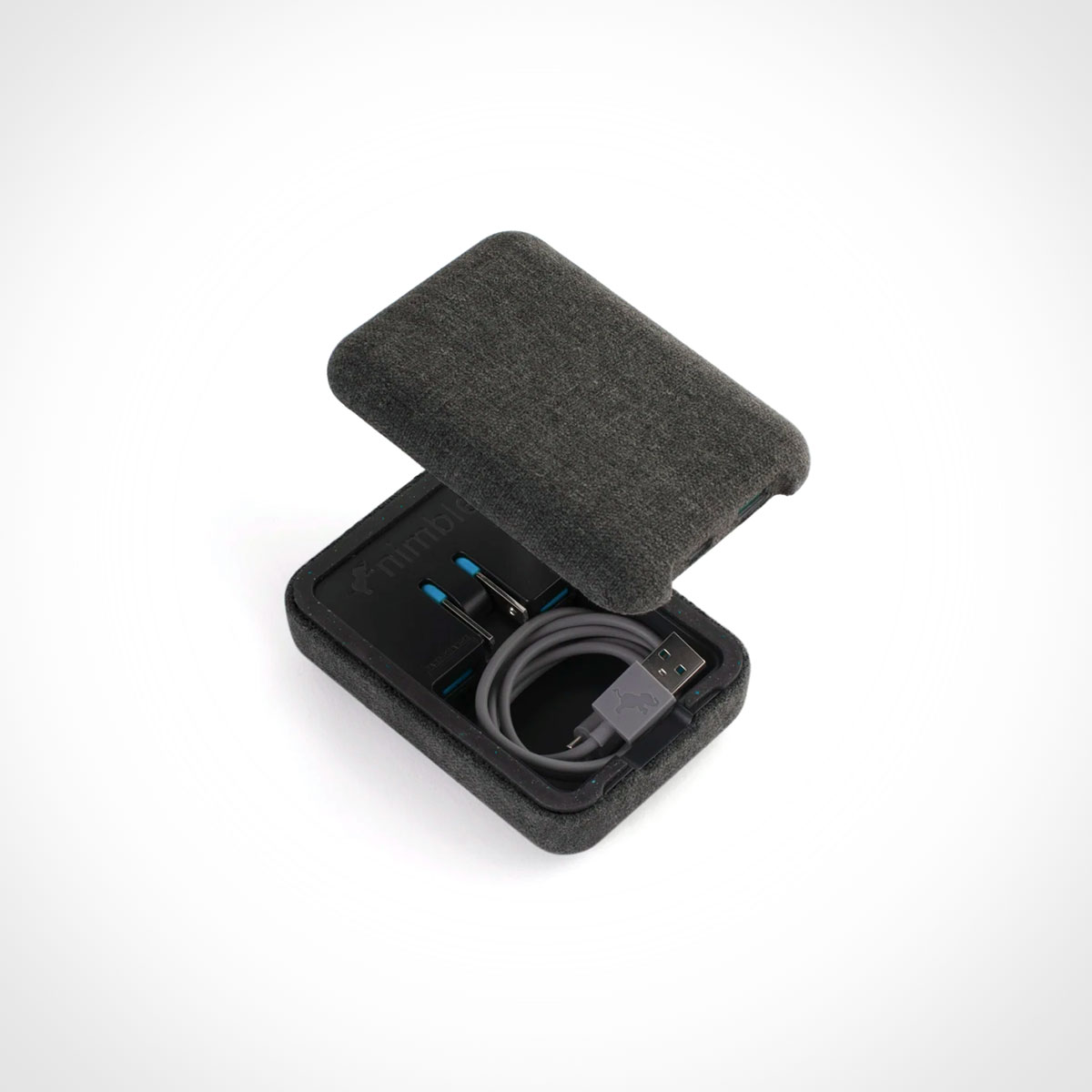 Made from environmentally responsible plant-based materials
The Nimble Wireless Charging Travel Kit is ideal for keeping your phone charged while on the go. Optimized for both iPhone and Android, the wireless pad charges on contact quickly and effortlessly. Each kit comes with dual USB charging ports and space to conveniently store cables. And the external fabric is made from a sustainable blend of recycled water bottles and organic hemp.
Technology is an important aspect to modern life, but electronics waste is piling up. And unfortunately there's a shortage of product companies out there taking a hard, honest look at their contribution to the problem. Eco-friendly phone accessory maker Nimble is looking to clean up the phone accessory game by offering a line of sustainably made products using materials with less environmental impact, including bioplastics and organic hemp.
Nimble believes that people deserve to know how their products are made, where they come from, and the impact they have on the world. All hard plastics found in Nimble products are made using environmentally responsible plant-based materials. And each product ships in eco-friendly, plastic-free packaging, including boxes made of 100% recycled scrap paper that are also biodegradable.
We independently select these products—if you buy from one of our links, we may earn a commission.