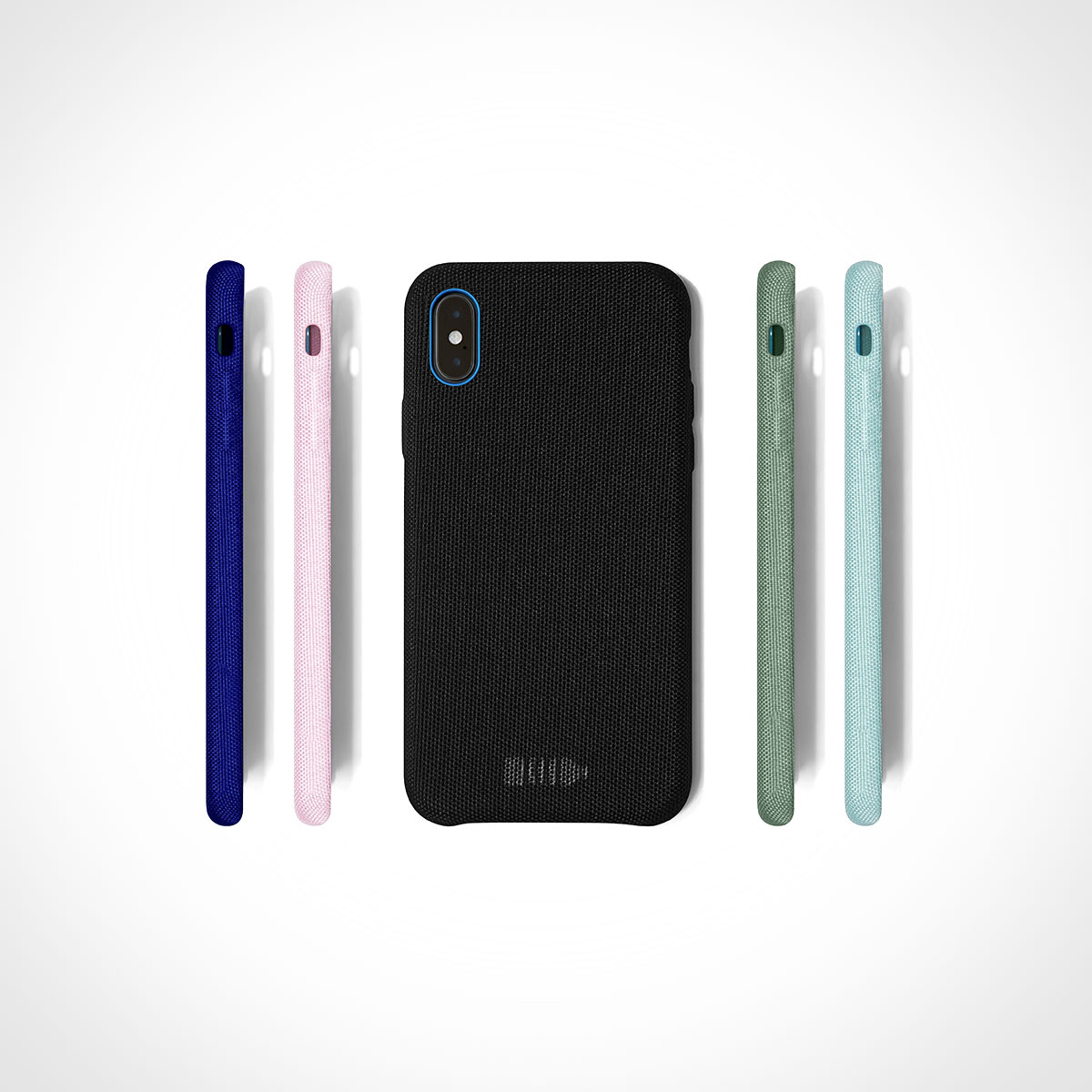 Nimble iPhone Bottle Case
Nimble Bottle Cases for iPhone are crafted from 100% recycled plastic bottles, with zero new plastic. The cases have a protective inner shell covered by textured fabric for a comfortable grip. And each of the five different case colors — Deep Sea, Soft Coral, Black Sand, Seagrass, and Glacier — is committed to donating 5% of sales to a different nonprofit to help protect the world's oceans and marine life.
There are currently more cell phones than human beings on the planet. And along with those phones comes a number of accessories, from chargers and cables to a huge variety of cases. All of which ultimately end up in landfills, as people cycle through their phones to stay up with the latest release. With roughly 1.5 billion phones sold in 2018, and estimating 75% of phone owners using case, that's over a billion old phone cases going into landfills last year.
Eco-friendly phone accessory maker Nimble is looking to clean up the phone accessory game by offering a line of sustainably made products from materials with less environmental impact including bioplastics and organic hemp. Nimble ships each product in eco-friendly packaging including boxes made of 100% recycled scrap paper that are also biodegradable. With every product, they include a pre-paid return envelope so you can send old or obsolete electronics directly to their e-waste recycling partner for safe, responsible recycling.
We independently select these products—if you buy from one of our links, we may earn a commission.