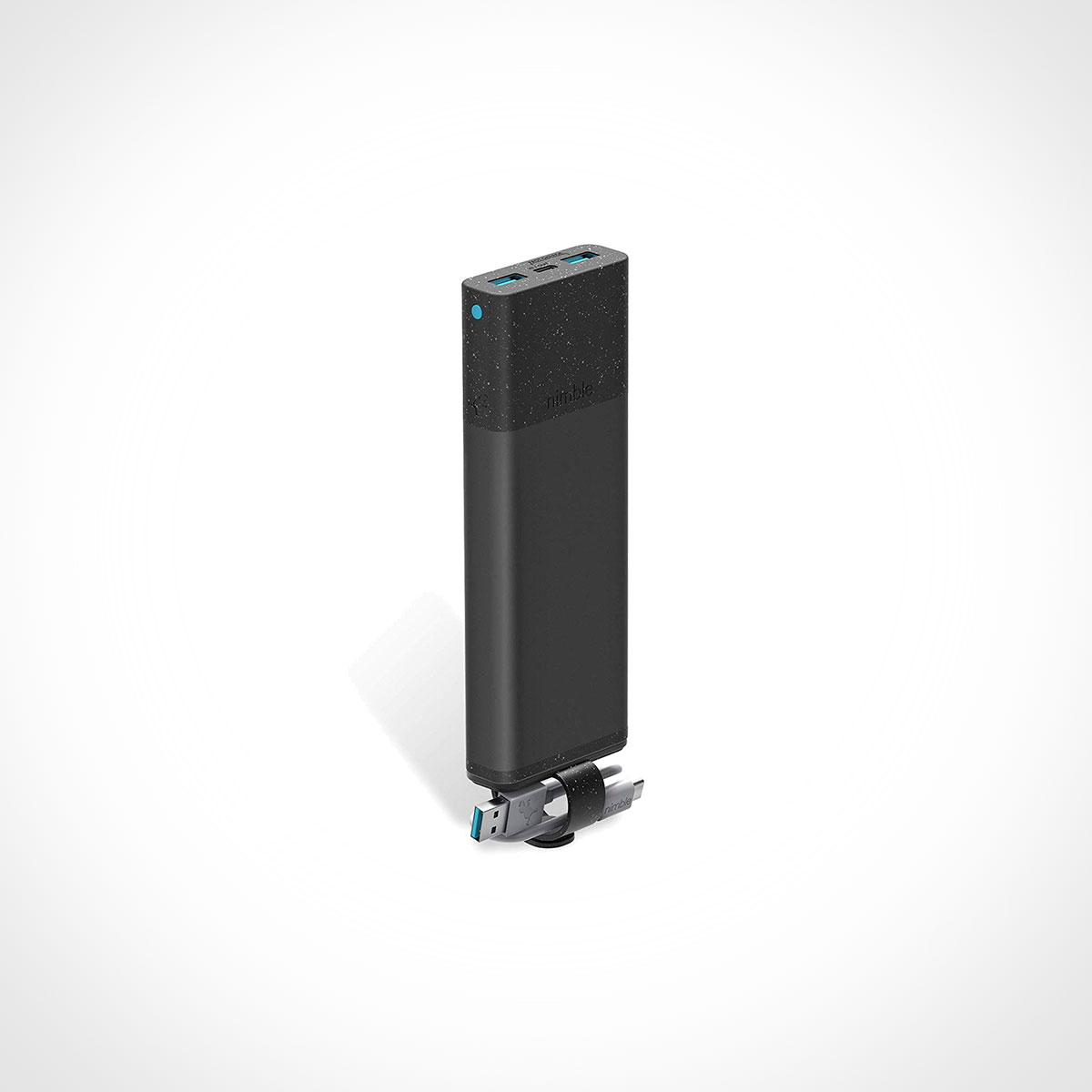 Nimble Eco-Friendly Portable Charger
The Nimble 8-day Portable Charger offers a fast charging option that's also eco-friendly, made from environmentally responsible materials. This powerful, portable charging brick includes two USB-A and USB Type-C ports. The casing is made with a plant-based bioplastic infused with flakes of mica, giving it a speckled appearance while also reducing the amount of bioplastic needed. Recyclable aluminum is used to shield the lithium battery cells, and the cables are BPA- and PVC-free.
Our love for technology is creating a concerning amount of used electronics waste. And unfortunately there's a shortage of product companies out there taking a hard, honest look at their contribution to the problem. But, to be honest, we all have room to do better. New product startup Nimble is trying to do just that. Nimble believes that people deserve to know how their products are made, where they come from, and the impact they have on the world.
With every accessory purchase, Nimble includes a baggy and free shipping label (via their website) that you can use to send your old, throw-away electronics in for responsible recycling. And all Nimble packaging is plastic-free, made of 100% recycled scrap paper that's fully compostable. Flex your consumer power to do good by choosing responsible electronics.
We independently select these products—if you buy from one of our links, we may earn a commission.