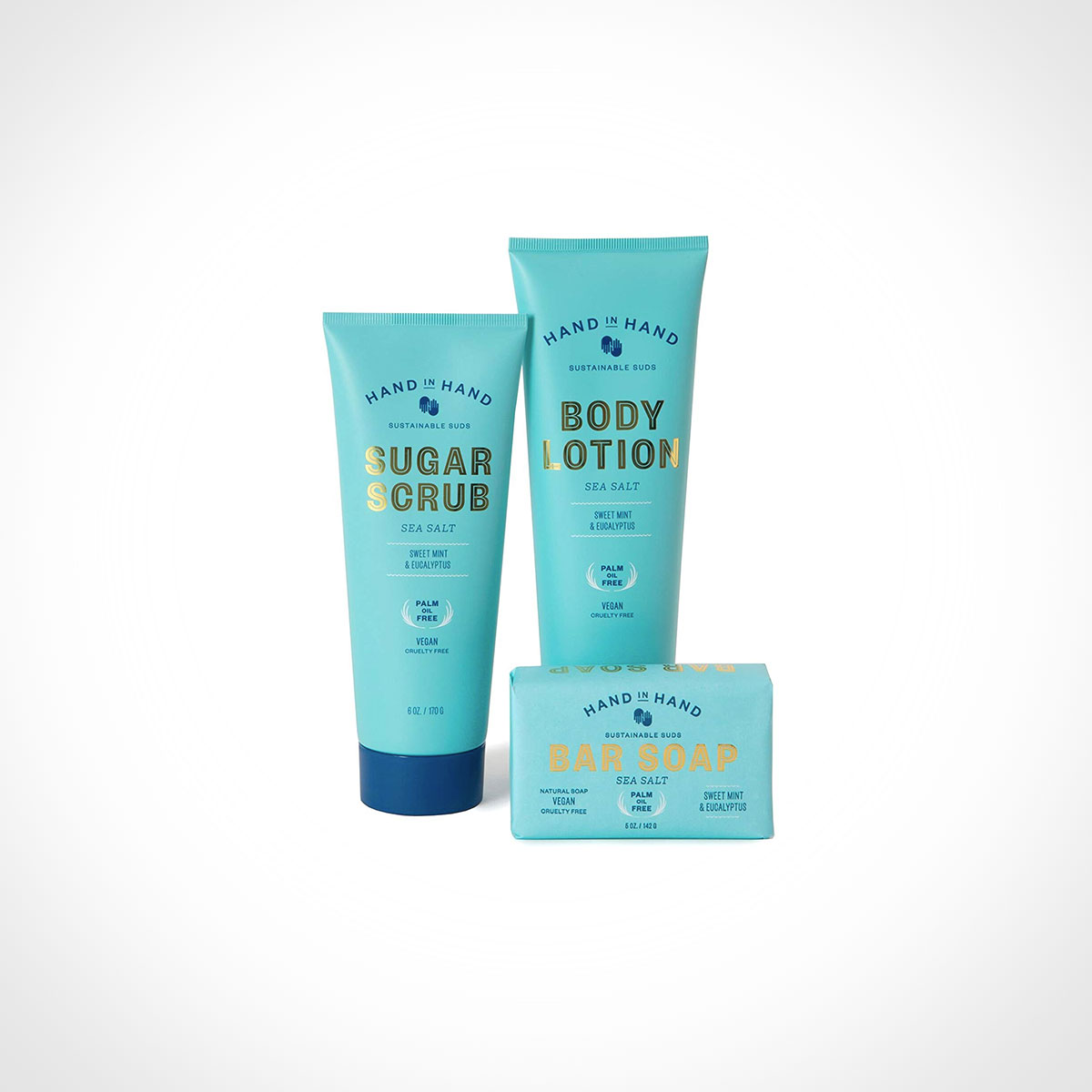 Hand in Hand Ultimate Skin Essentials Set
Hand in Hand Fragrance Free Bar Soap is crafted with only natural ingredients. Organic cocoa butter is a healthy fatty acid that's anti-inflammatory and anti-aging to heal dry skin, naturally. Organic shea butter absorbs into the skin easily, sealing in moisture to strengthen and repair. Together, this dynamic duo, leaves your skin soft, nourished and refreshingly clean. And for every bar sold, Hand in Hand donates soap and clean water to children in the developing world.
More than a billion people around the world do not have access to safe water, with 6,000 children dying everyday of water-related diseases. But, through the simple act of hand washing with soap, diarrheal diseases can be reduced among adults and young children by roughly 45%. It was this realization that sparked the heroic start to Hand in Hand and their buy a bar, give a bar program.
In partnership with world-wide child advocacy group My Neighbor's Children, Hand in Hand has donated over a million bars of soap to the children and families of Haiti. While also providing valuable access to clean water and education about the importance of hygiene. Only through education are communities able to take full advantage of the resources provided, and realize positive social change in responsible and sustainable ways.
And all Hand in Hand products are sustainably sourced, vegan, cruelty free, and always palm oil free. Sustainable suds for a cleaner more sustainable life.