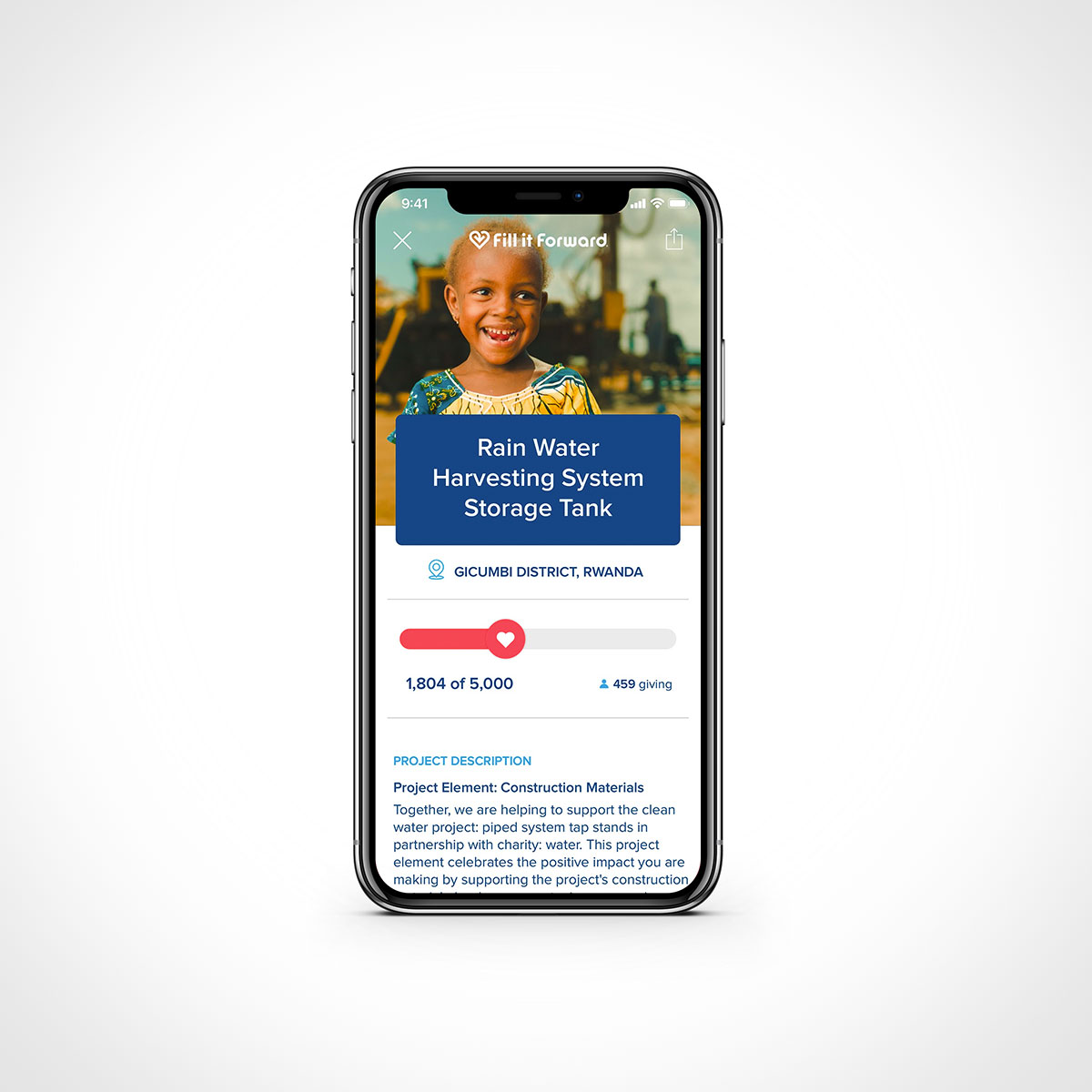 Give clean water & track your eco footprint
The Fill it Forward app helps you stay hydrated while also tracking your positive impact with every refill. Just stick a Fill it Forward sticker on any reusable water bottle, and then scan with the app when you refill. Each time you do, Fill it Forward contributes to a charitable clean water projects around the world. Track the progress of projects you contribute to and the positive impact you have on the environment for hydrating in a more sustainable way.
Around the world, one million single-use plastic drinking bottles are purchased every minute. Most of which never gets recycled (only about 9%). Instead the plastic waste goes into landfills or tossed into the nature, eventually making its way into our oceans and waterways. Fill it Forward Company, believes choosing to reuse is a simple act of generosity that shows love for our planet and the people on it. Through their reusable products, interactive technologies and global giving initiatives, they are inspiring the world to reuse.
With the Fill it Forward app, you can see the positive impact you're making on the environment by choosing to reuse. Keep track of waste diverted, emissions saved, and how much ocean pollution you've prevented. And with each choice to reuse and refill, you're contributing to charitable efforts around the world to provide clean water to people who need it the most.
We independently select these products—if you buy from one of our links, we may earn a commission.